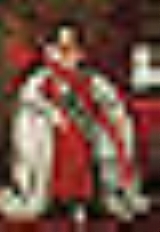 Jacobean era
The
Jacobean era
refers to the period in English and
Scottish
Scotland
Scotland is a country that is part of the United Kingdom. Occupying the northern third of the island of Great Britain, it shares a border with England to the south and is bounded by the North Sea to the east, the Atlantic Ocean to the north and west, and the North Channel and Irish Sea to the...
history that coincides with the reign of King
James VI
James I of England
James VI and I was King of Scots as James VI from 24 July 1567 and King of England and Ireland as James I from the union of the English and Scottish crowns on 24 March 1603...
(1567–1625) of Scotland, who also inherited the crown of England in 1603 as James I. The Jacobean era succeeds the
Elizabethan era
Elizabethan era
The Elizabethan era was the epoch in English history of Queen Elizabeth I's reign . Historians often depict it as the golden age in English history...
and precedes the
Caroline era
Caroline era
The Caroline era refers to the era in English and Scottish history during the Stuart period that coincided with the reign of Charles I , Carolus being Latin for Charles...
, and specifically denotes a style of
architecture
Jacobean architecture
The Jacobean style is the second phase of Renaissance architecture in England, following the Elizabethan style. It is named after King James I of England, with whose reign it is associated.-Characteristics:...
,
visual arts
Visual arts
The visual arts are art forms that create works which are primarily visual in nature, such as ceramics, drawing, painting, sculpture, printmaking, design, crafts, and often modern visual arts and architecture...
, decorative arts, and literature that is predominant of that period.
The word "Jacobean" is derived from
Jacobus
, the
Latin
Latin
Latin is an Italic language originally spoken in Latium and Ancient Rome. It, along with most European languages, is a descendant of the ancient Proto-Indo-European language. Although it is considered a dead language, a number of scholars and members of the Christian clergy speak it fluently, and...
form of the English name
James
James (name)
The name James is derived from the same Hebrew name as Jacob, meaning "Supplanter" ....
.
The practical if not formal unification of England and Scotland under one ruler was a development of the first order of importance for both nations, and would shape their existence to the present day.