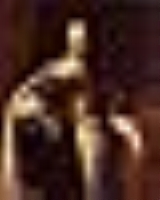 Caroline era
The
Caroline era
refers to the era in
English
England
England is a country that is part of the United Kingdom. It shares land borders with Scotland to the north and Wales to the west; the Irish Sea is to the north west, the Celtic Sea to the south west, with the North Sea to the east and the English Channel to the south separating it from continental...
and
Scottish
Scotland
Scotland is a country that is part of the United Kingdom. Occupying the northern third of the island of Great Britain, it shares a border with England to the south and is bounded by the North Sea to the east, the Atlantic Ocean to the north and west, and the North Channel and Irish Sea to the...
history
History
History is the discovery, collection, organization, and presentation of information about past events. History can also mean the period of time after writing was invented. Scholars who write about history are called historians...
during the Stuart period (1603—1714) that coincided with the reign of
Charles I
Charles I of England
Charles I was King of England, King of Scotland, and King of Ireland from 27 March 1625 until his execution in 1649. Charles engaged in a struggle for power with the Parliament of England, attempting to obtain royal revenue whilst Parliament sought to curb his Royal prerogative which Charles...
(1625—1642), Carolus being Latin for Charles. The Caroline era followed the
Jacobean era
Jacobean era
The Jacobean era refers to the period in English and Scottish history that coincides with the reign of King James VI of Scotland, who also inherited the crown of England in 1603 as James I...
, the reign of Charles's father
James I
James I of England
James VI and I was King of Scots as James VI from 24 July 1567 and King of England and Ireland as James I from the union of the English and Scottish crowns on 24 March 1603...
(1603–1625); it was followed by the
English Civil War
English Civil War
The English Civil War was a series of armed conflicts and political machinations between Parliamentarians and Royalists...
(1642–1651) and the
English Interregnum
English Interregnum
The English Interregnum was the period of parliamentary and military rule by the Lord Protector Oliver Cromwell under the Commonwealth of England after the English Civil War...
(1651–1660).
The Caroline era was dominated by the growing religious, political, and social conflict between the King and his supporters, termed the Royalist party, and the
Puritan
Puritan
The Puritans were a significant grouping of English Protestants in the 16th and 17th centuries. Puritanism in this sense was founded by some Marian exiles from the clergy shortly after the accession of Elizabeth I of England in 1558, as an activist movement within the Church of England...
opposition that evolved in response to particular aspects of Charles's rule.