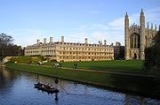 Higher education
Higher
,
post-secondary
,
tertiary
, or
third level education
refers to the stage of
learning
Learning
Learning is acquiring new or modifying existing knowledge, behaviors, skills, values, or preferences and may involve synthesizing different types of information. The ability to learn is possessed by humans, animals and some machines. Progress over time tends to follow learning curves.Human learning...
that occurs at
universities
University
A university is an institution of higher education and research, which grants academic degrees in a variety of subjects. A university is an organisation that provides both undergraduate education and postgraduate education...
,
academies
Academy
An academy is an institution of higher learning, research, or honorary membership.The name traces back to Plato's school of philosophy, founded approximately 385 BC at Akademia, a sanctuary of Athena, the goddess of wisdom and skill, north of Athens, Greece. In the western world academia is the...
,
college
College
A college is an educational institution or a constituent part of an educational institution. Usage varies in English-speaking nations...
s,
seminaries
Seminary
A seminary, theological college, or divinity school is an institution of secondary or post-secondary education for educating students in theology, generally to prepare them for ordination as clergy or for other ministry...
, and institutes of technology. Higher
education
Education
Education in its broadest, general sense is the means through which the aims and habits of a group of people lives on from one generation to the next. Generally, it occurs through any experience that has a formative effect on the way one thinks, feels, or acts...
also includes certain collegiate-level institutions, such as
vocational school
Vocational school
A vocational school , providing vocational education, is a school in which students are taught the skills needed to perform a particular job...
s, trade schools, and career colleges, that award
academic degree
Academic degree
An academic degree is a position and title within a college or university that is usually awarded in recognition of the recipient having either satisfactorily completed a prescribed course of study or having conducted a scholarly endeavour deemed worthy of his or her admission to the degree...
s or
professional certification
Professional certification
Professional certification, trade certification, or professional designation, often called simply certification or qualification, is a designation earned by a person to assure qualification to perform a job or task...
s.
The right of access to higher education is enshrined in a number of international
human rights
Human rights
Human rights are "commonly understood as inalienable fundamental rights to which a person is inherently entitled simply because she or he is a human being." Human rights are thus conceived as universal and egalitarian . These rights may exist as natural rights or as legal rights, in both national...
instruments.