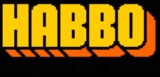 Habbo Hotel
Habbo
is a social networking site aimed at teenagers. The website is owned and operated by
Sulake Corporation
Sulake
Sulake |fuse]]") is a Finnish social entertainment company focused on online social places and games. The company's goal is to inspire playful interaction and self-expression in people by creating easy to use social online services...
. The service began in 2000 and has expanded to include 11 online communities (or "hotels"), with users in over 150 countries. As of August 2011, over 230 million avatars have been registered. There are an average 10 million unique visitors monthly.
History
Habbo stemmed from a 1999 hobby project by creative designer
Sampo Karjalainen
Sampo Karjalainen
Sampo Karjalainen is one of the original founders of Sulake and Habbo Hotel, an online social networking video game aimed at teenagers...
and technologist Aapo Kyrölä entitled Mobiles Disco, for a Finnish band. It was a virtual chat room running on Aapo's Fuse technology. After having been contracted to design a virtual game and chat called Lumisota (Snow Wars) for a Finnish internet service provider, they were contracted for another project. They developed Hotelli Kultakala (eng. Hotel Goldfish) with a small team of developers. It launched in August 2000 on the ISP's web portal.
Aapo, Sampo and Dee Edwards, an entrepreneur from the UK, wanted to create an international business based on the virtual hotel concept , drafting a plan in Autumn 2000 and raised finance. By the end of January 2001, Habbo Hotel had been launched in beta mode. The new hotel exited beta a few weeks afterwards, aimed at the teenage market, with marketing and payment partners in place, run from a HQ in London. It featured a new credits system with community and safety features. The next hotel was launched in Switzerland a few months later, in four languages. It has since been expanded to over 31 countries in five continents, including Hotelli Kultakala in Finland which was made into a Habbo Hotel and has been invested in by venture capitalists.
In May 2006, the service, along with its
domain name
Domain name
A domain name is an identification string that defines a realm of administrative autonomy, authority, or control in the Internet. Domain names are formed by the rules and procedures of the Domain Name System ....
s, were changed from www.habbohotel.com (.co.uk, .com.au, etc.) to www.habbo.com (.co.uk, .com.au, etc.).
In August 2007, Habbo's Chinese community closed down temporarily, the first time a Habbo website has closed. The challenging Chinese market and high operational costs led to the decision of closing the service. Customers in China were redirected to other Habbo communities.
In December 2008, Habbo's Russian community announced it was closing in February 2009 as a result of low numbers. Those on the site with "
furni
" (virtual furniture that can be used to furnish rooms in the hotel that are bought with the use of Habbo Credits or Coins, that can be purchased with actual money) have been told they will receive credit codes for use on the USA Habbo community.
In late May 2009, Habbo opened a new beta version of Habbo, with a select group of Habbos acting as beta testers, before launching it officially. In the new version of Habbo, the client uses Flash instead of Shockwave, resulting in a change of hotel interface.
In January 2010, it was announced that Habbo US and Habbo Canada would undergo a merger, to be finalized in April 2010. However, in April 2010, it was announced that all English-speaking hotels will be merged as one. On May 5, the merger for Habbo US and Habbo Canada was complete. On June 2, the Australian site merge was completed. The Singapore site was officially merged on June 4. On June 10, the final Hotel, Habbo UK, was merged and that completed the set, making Habbo.com the only English speaking site.
Website
Many activities and features are available on Habbo's website that do not appear in the Hotel itself. The community section of the website features regularly updated news and events regarding the service. Recommended chat rooms, popular group pages and user pages and user interest tags are also accessible from the website. The website has seen over five different versions. Over the past three years, the website has become more intergrated with the hotel. Before 2006, users logged in on the hotel, now they log in via the website, which links them to the hotel. The website provides information on users' credit balance, groups, rooms and even friends.
User pages
This is a feature allowing users to customize their own web page displayed on the website, colloquially named
Habbo Home
. The web page can be accessed from inside the hotel, and allow for user interaction with the home page of the user, as well as interaction within the Hotel. The web pages are displayed with the user's character appearance and motto. Users can customize their web page with a selection of widgets, stickers and backgrounds. Various widgets, stickers and backgrounds can be purchased with credits to add to the small default range of features.
Groups
Groups are special "clubs" that users can join. They have a very similar format to user pages. While users can join groups for free, a ten credit fee is required if a user would like to create their own group. In groups, owners can change the badge (a small image to symbolize the group), customize the page, give/take away admin rights (the ability to change the badge, change the page, kick members out, give/take away other members rights, etc.) to members, delete/change discussion forum threads, or change the group's settings, such as the URL, the group name, group description, and even the ability to make the group exclusive or available to everybody. Users can join up to 50 groups. Many of the hotel's community pages (such as the monthly News) are featured on groups.
Discussion forums
Within groups, there is a discussion forum, where users can post various threads and topics. In order to post in these forums, users will need to verify their e-mail address first. Users can post virtually anything they wish. Since many people enjoy spamming the forums, Habbo has included a "security code" system, where users must enter a randomly generated string of characters (e.g. jsiqnsp) before their message can be saved, to prevent spam.
Toolbar
Users can also download the Habbo
toolbar
Toolbar
In a graphical user interface, on a computer monitor, a toolbar is a GUI widget on which on-screen buttons, icons, menus, or other input or output elements are placed. Toolbars are seen in office suites, graphics editors, and web browsers...
. The Habbo community toolbar allows users to stay on top of what is happening in Habbo, even when they are not there. Powered by Conduit, the community toolbar lets users see their messages, friends, news, and links to groups.
Gameplay
Habbo's main feature is the "Hotel", and consists of a client made using
Adobe Flash
Adobe Flash
Adobe Flash is a multimedia platform used to add animation, video, and interactivity to web pages. Flash is frequently used for advertisements, games and flash animations for broadcast...
technologies. The Hotel can be accessed by logged-in users via the Habbo Homepage. When a user accesses the Hotel they are brought to a screen colloquially known as
Hotel View
. From this screen, members can contact one another via the
Habbo Chat
, which acts as the main form of communication throughout all areas of the Hotel, and use the
Navigator
to navigate their way to a chat room. Originally, communication was conducted through the
Habbo Console
, which was recently replaced by
Habbo Chat
and by
Habbo Mail
, which is accessible via the Habbo Homepage.
Official rooms
Public Rooms are rooms which are available to all members. They often depict scenes such as restaurants, cinemas, and dance clubs. Most Public Rooms contain automated robots which shout pre-recorded messages and can give members drinks and food items. Public rooms are designed by Sulake and are not customizable by users. Some rooms used to contain games called Battle Ball, Snowball, Wobble Scobble and diving but these games were removed due to coding issues when they upgraded from java to flash.
In June 2011, most Official rooms were removed from the hotel. Bots are now much less commonly seen. The popular games Battle Ball and Snowball have since returned as Battle Banzi and Freeze. By buying certain furni, players can build their own rooms for other players to play these games.
Guest rooms
Guest Rooms are special rooms which users can customize to endless lengths with Habbo Furni, wallpaper and floor patterns, which can be purchased with credits. Users can also choose from a range of room templates that determine what shape the room is. Guest rooms can be created by any member and can be locked to allow access only to specific users or password holder. Many users create their own games in their guest rooms, which give furniture or coins as a prize. These rooms are categorized on the navigator in many categories such as "Trading", "Parties", and "Role Playing". Virtual pets can be bought and kept in Guest rooms. Users can interact with the pets, which will obey certain commands as long as they are kept happy and fed.
Currency
There are 2 types of currency on Habbo. Credits (or coins) which are used to buy furniture in the catologue and Pixels (free currency, you get 10 every 15 minutes) where you can buy effects and 'Hello Furni' (furniture similar to a new user's "starter" furni) Also, seasonally themed currencies (E.g.: "Snowflakes" for
Christmas
Christmas
Christmas or Christmas Day is an annual holiday generally celebrated on December 25 by billions of people around the world. It is a Christian feast that commemorates the birth of Jesus Christ, liturgically closing the Advent season and initiating the season of Christmastide, which lasts twelve days...
) are given out to players by the hotel for completing certain quests which can then be used to buy seasonal Furni for a short time.
Credits
Credits, (also called Coins on some hotels) can be purchased using a variety of different services, such as
credit card
Credit card
A credit card is a small plastic card issued to users as a system of payment. It allows its holder to buy goods and services based on the holder's promise to pay for these goods and services...
, a
telephone
Telephone
The telephone , colloquially referred to as a phone, is a telecommunications device that transmits and receives sounds, usually the human voice. Telephones are a point-to-point communication system whose most basic function is to allow two people separated by large distances to talk to each other...
service, a
Ukash
Ukash
Ukash is a brand of SmartVoucher Ltd and was created in 2005 to provide online cash-payment services. It is available in 33 countries, through payment terminals in retail outlets across Europe, South Africa, South America, Canada and Australia and it is also issued online from the company's website...
card and via
SMS
Short message service
Short Message Service is a text messaging service component of phone, web, or mobile communication systems, using standardized communications protocols that allow the exchange of short text messages between fixed line or mobile phone devices...
. They can also be redeemed into
Exchange
, which displays the Credits as an item of virtual furniture; the furniture can then be traded among users, and redeemed back into Credits. Users can join Habbo Club (HC), which is a premium subscription purchased using Credits. Features of Habbo Club membership include a badge, new selections for a player's avatar, new room designs, and a free piece of furni exclusive to club members every month. In April 2010, a new group called VIP was implemented, which has upgraded many of the features of HC, and costs more credits.
Pixels
Pixels were introduced in November 2008. Unlike credits, they are not purchased with real money, and cannot be traded in any form. They are given out when users satisfy certain conditions (such as logging in, being friendly, etc.). They can be used to purchase effects for avatars and rent special furniture that causes "effects" in their rooms for a short time.
Managers and moderation
There are 18 office branches globally operated by Sulake employees; these office branches are the workplace of the respective Habbo's senior operators - These staff generally include a "Hotel Manager", or Content Manager, who oversees the community as a whole by communicating with users through newsletters, creating competitions, and managing the content of the website; a Community Manager, who is responsible for moderation and guidance throughout the virtual community by managing in-game Moderators and a Country Manager, who manages the business side of the community such as sales, finance and administration.
Office staff may also consist of customer support staff, who respond to queries sent via contact forms by users; and graphic designers who create the vast amounts of
pixel imagery
Pixel art
Pixel art is a form of digital art, created through the use of raster graphics software, where images are edited on the pixel level. Graphics in most old computer and video games, graphing calculator games, and many mobile phone games are mostly pixel art.- History :The term pixel art was first...
used both in-game and on the community's website.
Automatic moderation exists in Habbo's language filter, the "Bobba Filter", which replaces offensive text with the simple word "bobba". Replacement applies to anything from mild to highly offensive words, phrases, and even websites. In this way, the filter assists in the moderation of Habbo. A feature added on February 27, 2008, enables users to turn the Bobba Filter on and off. With this feature enabled, however, users cannot report to moderators any other users who may be using offensive language. In December 2010, the word 'bobba' was replaced with the more internationally recognized '*****'.
Habbo's moderation is covered by paid moderator staff who are police vetted
Sulake
Sulake
Sulake |fuse]]") is a Finnish social entertainment company focused on online social places and games. The company's goal is to inspire playful interaction and self-expression in people by creating easy to use social online services...
employees. Tools utilized by moderator staff allow them to send messages to individual Habbos in the hotel, which appear as in-game popups. As well as this ability, moderator staff can also
kick
Habbos from any room, mute them (prevent them from speaking) and ban them from the hotel entirely.
Moderators & history
From August 2000 to 31 December 2005, there existed a program for experienced members of each Habbo community to become a 'Hobba'. Hobbas were non-paid, volunteer moderators with limited powers that acted as Hotel Guides. On December 31, 2005,
Sulake
Sulake
Sulake |fuse]]") is a Finnish social entertainment company focused on online social places and games. The company's goal is to inspire playful interaction and self-expression in people by creating easy to use social online services...
suspended the Hobba program due to major security issues and the rapidly growing Habbo community. It was decided that Habbo needed a stronger, more professional moderation team, that would be employees of
Sulake
Sulake
Sulake |fuse]]") is a Finnish social entertainment company focused on online social places and games. The company's goal is to inspire playful interaction and self-expression in people by creating easy to use social online services...
.
Sponsorship
As a website geared towards teenagers, Habbo often attracts sponsorship from outside entities and organizations. This sponsorship includes visits by musicians (such as
The Veronicas
The Veronicas
The Veronicas are an Australian electrorock, pop-punk and rock band. Twin sisters Jessica and Lisa Origliasso formed the band in 1999 in Brisbane. They have their own line of clothing which was released in 2007....
,
Gorillaz
Gorillaz
Gorillaz is an English musical project created in 1998 by Damon Albarn and Jamie Hewlett. This project consists of Gorillaz music itself and an extensive fictional universe depicting a "virtual band" of cartoon characters...
),
Skye Sweetnam
Skye Sweetnam
Skye Alexandra Sweetnam is a Canadian singer-songwriter, actress, and music video director. Skye first entered the mainstream in 2003 with the release of her debut single "Billy S." Over a year later, her debut album, Noise from the Basement, was released including the singles "Tangled Up in Me"...
,
Little Birdy
Little Birdy
Little Birdy are an Australian indie rock band formed in Perth, Western Australia in 2002 by singer and guitarist Katy Steele, drummer Matt Chequer, guitarist and keyboardist Simon Leach, and bass guitarist Scott O'Donoghue...
,
Stephanie McIntosh
Stephanie McIntosh
Stephanie McIntosh is an Australian actress and singer. She is known for her role as Sky Mangel in the Australian soap opera Neighbours and her music career, which began with the release of her debut album Tightrope in September 2006.-Background:McIntosh attended Firbank and then Melbourne Girls...
,
Operator Please
Operator Please
Operator Please are an Australian pop band, originating on the Gold Coast of Queensland, in 2005. Their current lineup consists of vocalist and guitarist Amandah Wilkinson, drummer Tim Commandeur, keyboardist Chris Holland, Ashley McConnell on bass guitar, and violinist Taylor Henderson.The...
,
Chingy
Chingy
Howard Bailey, Jr. , better known by his stage name Chingy, is an American rapper.Chingy grew up in the Walnut Park section of St. Louis and began rapping in earnest in his late teens...
, Evermore,
Avril Lavigne
Avril Lavigne
Avril Ramona Lavigne is a Canadian singer-songwriter. She was born in Belleville, Ontario, but spent most of her youth in the small town of Napanee. By the age of 15, she had appeared on stage with Shania Twain; by 16, she had signed a two-album recording contract with Arista Records worth more...
,
Ashlee Simpson
Ashlee Simpson
Ashlee Nicole Simpson is an American singer and actress. In 2004, she rose to prominence with the success of her number-one debut album Autobiography and the reality series, The Ashlee Simpson Show. In October 2005, following a North American concert tour and a film appearance, Simpson released...
, Cole and Dylan Sprouse, and more recently
David Archuleta
David Archuleta
David Archuleta, is a former United States Air Force Airman of Okinawan stationary troops and is currently an American male kickboxer.-Biography:...
,
Tokio Hotel
Tokio Hotel
Tokio Hotel is a pop rock band from Germany, founded in 2001 by singer Bill Kaulitz, guitarist Tom Kaulitz, drummer Gustav Schäfer and bassist Georg Listing...
,
The Ting Tings
The Ting Tings
The Ting Tings are an English music duo comprising Jules de Martino and Katie White . They formed in December 2007 while based at Islington Mill Studios in Salford...
,
DJ Ironik
DJ Ironik
James Christian Charters , better known as Ironik, is a British musician, DJ and rapper. His genre of music varies from R&B, grime and hip hop....
,
Alesha Dixon
Alesha Dixon
Alesha Anjanette Dixon is an English singer-songwriter, dancer, model and television personality. She first found fame in the all-female R&B trio Mis-Teeq, however, the trio separated in 2005 and Dixon continued pursuing her music career as a solo artist, signing to Polydor Records...
, The Take,
Same Difference
Same Difference
Same Difference can refer to:* Same Difference, a British singing duo* Same Difference , an album by Swedish death metal band Entombed* Same Difference , a show which aired on Channel 4...
and
Eoghan Quigg
Eoghan Quigg
Eoghan Quigg is an Irish pop singer and occasional actor from Dungiven in Northern Ireland, who finished third in the fifth series of the British television music talent contest The X Factor in 2008...
as well as various corporate giants.
Sulake has also recently teamed up with Fremantle Media, the company that produces American Idol. Contestants that are voted out of the final 12 (final 13 this current season) were invited to the hotel for an interview following their departure from the show. American Idol furniture was also added to the hotel. Habbo has recently sponsored Night at the Museum 2 on Habbo UK releasing the rare "Golden Tablet" exclusively. Habbo AU has recently signed up with
wrestling
Wrestling
Wrestling is a form of grappling type techniques such as clinch fighting, throws and takedowns, joint locks, pins and other grappling holds. A wrestling bout is a physical competition, between two competitors or sparring partners, who attempt to gain and maintain a superior position...
giant WWE holding events to win merchandise and live tickets to shows, featuring wrestler Dave Batista as a guest to Habbo AU.
As
Habbo
is targeted at teenagers, and 90% of its users are between the age of 13 and 18, it receives much attention from youth organizations, who educate users on many topics.
Reception
In November 2001,
The Daily Telegraph
The Daily Telegraph
The Daily Telegraph is a daily morning broadsheet newspaper distributed throughout the United Kingdom and internationally. The newspaper was founded by Arthur B...
listed Habbo as a top-10 chat and instant messaging site, describing it as "great-looking" and "proving popular with teenagers." In 2005 and 2006, Habbo Australia received the
NetGuide
NetGuide
NetGuide is a monthly New Zealand technology magazine.It was launched in September 1996 by an independent Auckland-based publisher, then owned by Australian Consolidated Press 2003 to 2008 and now is owned by TechDay...
Online Web Award for "Best kids'/youth website". In September 2006,
Sulake
Sulake
Sulake |fuse]]") is a Finnish social entertainment company focused on online social places and games. The company's goal is to inspire playful interaction and self-expression in people by creating easy to use social online services...
won Deloitte's Fast 50 competition. However,
Common Sense Media
Common Sense Media
Common Sense Media , commonly known as CSM, is a San Francisco-based non-profit organization which serves as a guide for parents that has reviews for most media types, including books, movies, video games, music, and websites, and rates them in terms of violence, sex, and profanity. The website...
gave the website two stars, saying "Filters don't catch foul talk at virtual hotel".
Controversies
In December 2004, a 36-year-old man was imprisoned after using Habbo to persuade a 13-year-old girl to visit him. On 14 November 2007, a 17-year-old in the Netherlands was arrested by police for allegedly stealing virtual furniture bought with real money worth up to €4000. Five 15-year-olds were brought in for questioning.
Habbo has been a target for various
Internet troll
Troll (Internet)
In Internet slang, a troll is someone who posts inflammatory, extraneous, or off-topic messages in an online community, such as an online discussion forum, chat room, or blog, with the primary intent of provoking readers into an emotional response...
groups, most prominently by the members by the name of
Anonymous
Anonymous (group)
Anonymous is an international hacking group, spread through the Internet, initiating active civil disobedience, while attempting to maintain anonymity. Originating in 2003 on the imageboard 4chan, the term refers to the concept of many online community users simultaneously existing as an anarchic,...
and the
Patriotic Nigras
Patriotic Nigras
The Patriotic Nigras are a group of griefers in the online world of Second Life.While the PN are known mainly for the disruption of Second Life and its users, they have also established themselves on the video sharing website YouTube, where they have posted videos of their activities including...
. Every July 12 since 2006, users sign in to the Habbo site dressed in avatars of a black male wearing a suit and
afro
Afro
Afro, sometimes shortened to fro and also known as a "natural", is a hairstyle worn naturally by people with lengthy kinky hair texture or specifically styled in such a fashion by individuals with naturally curly or straight hair...
and blocked entry to the pool declaring that it was "closed due to fail and
AIDS
AIDS
Acquired immune deficiency syndrome or acquired immunodeficiency syndrome is a disease of the human immune system caused by the human immunodeficiency virus...
". (A fix was put in place in which a habbo can walk "through" someone standing in front of the pool, making it harder to block the pool, unless there are a total of six people standing at each entrance.) In another raid by the group, several of these avatars were strategically placed in the public pool area, forming the shape of a
swastika
Swastika
The swastika is an equilateral cross with its arms bent at right angles, in either right-facing form in counter clock motion or its mirrored left-facing form in clock motion. Earliest archaeological evidence of swastika-shaped ornaments dates back to the Indus Valley Civilization of Ancient...
.
Current services
There are currently 19 websites in operation, serving 30 local communities.
Country
URL
Opening date
Closing date
Country
URL
Opening date
Closing date
 Australia (links to Habbo English due to the Merge)
habbo.com.au
November 2004
June 2, 2010
 Malaysia (links to Habbo English)
habbo.com.my
July 2006
—
 Austria (links to Habbo Switzerland)
habbo.at
May 2006
—
 Mexico (links to Habbo Spain)
habbo.com.mx
July 2006
—
 Belgium (links to Habbo Netherlands)
habbo.be
May 2006
—
 Netherlands
habbo.nl
February 2004
—
 Brazil
habbo.com.br
February 2006
—
 New Zealand (links to Habbo English)
habbo.co.nz
August 2006
—
 Canada (links to Habbo English due to the Merge)
habbo.ca
June 2004
May 5, 2010
 Norway
habbo.no
June 2004
—
 Chile (links to Habbo Spain)
habbo.cl
July 2006
—
 Philippines (links to Habbo English)
habbo.com.ph
October 2008
—
 People's Republic of China (Closed/Bankrupt)
habbo.cn
July 2006
August 24, 2007
 Portugal (links to Habbo Brazil)
habbo.pt
March 2006
—
 Colombia (links to Habbo Spain)
habbo.com.co
July 2006
—
 Russia (used to link to the Habbo English)
habbo.ru
September 2007
February 6, 2009
 Denmark
habbo.dk
December 2004
—
 Singapore (links to Habbo English due to merge)
habbo.com.sg
December 2004
June 4, 2010
 Finland
habbo.fi
August 2000
—
 Spain
habbo.es
September 2003
—
 Early Modern France
habbo.fr
November 2004
—
 Sweden
habbo.se
December 2003
—
 Germany
habbo.de
March 2004
—
 Switzerland(links to Habbo Germany due to merge)
habbo.ch
August 2001
October 4, 2010
 Italy
habbo.it
September 2003
—
 United States (links to Habbo English due to merge)
habbo.com
September 2004
June 10, 2010
 Japan (links to English)
habbo.jp
February 2003
April 16, 2009
 Venezuela (links to Habbo Spain)
habbo.com.ve
July 2006
April 16, 2009
 Netherlands
habbo.nl
 Peru (links to Habbo Spain)
habbo.com.pe
—
—
UK

United Kingdom

The United Kingdom of Great Britain and Northern IrelandIn the United Kingdom and Dependencies, other languages have been officially recognised as legitimate autochthonous languages under the European Charter for Regional or Minority Languages...


&

Ampersand

An ampersand is a logogram representing the conjunction word "and". The symbol is a ligature of the letters in et, Latin for "and".-Etymology:...


Ireland

Republic of Ireland

Ireland , described as the Republic of Ireland , is a sovereign state in Europe occupying approximately five-sixths of the island of the same name. Its capital is Dublin. Ireland, which had a population of 4.58 million in 2011, is a constitutional republic governed as a parliamentary democracy,...


(links to Habbo English due to the merge)
habbo.co.uk habbo.ie
January 4, 2001
June 10, 2010
English-language UK & IE, US, CA, AU, NZ, SG, RU, MY, JP and PH merged into one
habbo.com
May 5, 2010, June 10, 2010
—
|
See also
External links