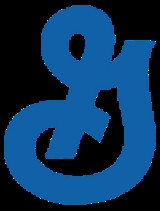 General Mills
General Mills, Inc.
is an American
Fortune 500
Fortune 500
The Fortune 500 is an annual list compiled and published by Fortune magazine that ranks the top 500 U.S. closely held and public corporations as ranked by their gross revenue after adjustments made by Fortune to exclude the impact of excise taxes companies collect. The list includes publicly and...
corporation
Corporation
A corporation is created under the laws of a state as a separate legal entity that has privileges and liabilities that are distinct from those of its members. There are many different forms of corporations, most of which are used to conduct business. Early corporations were established by charter...
, primarily concerned with
food
Food
Food is any substance consumed to provide nutritional support for the body. It is usually of plant or animal origin, and contains essential nutrients, such as carbohydrates, fats, proteins, vitamins, or minerals...
products, which is headquartered in
Golden Valley, Minnesota
Golden Valley, Minnesota
As of the census of 2000, there were 20,281 people, 8,449 households, and 5,508 families residing in the city. The population density was 1,982.3 people per square mile . There were 8,589 housing units at an average density of 839.5 per square mile...
, a suburb of Minneapolis. The company markets many well-known brands, such as
Betty Crocker
Betty Crocker
Betty Crocker AKA: batter witch is a cultural icon, as well as brand name and trademark of American Fortune 500 corporation General Mills. The name was first developed by the Washburn Crosby Company in 1921 as a way to give a personalized response to consumer product questions. The name Betty was...
,
Yoplait
Yoplait
Yoplait is a brand of yogurt produced by a company owned by two French holdings, SODIAAL and PAI Partners.-History:In 1964, 100,000 French farmers merged their regional dairy cooperatives to sell nationally. In 1965, two co-ops, "Yola" and "Coplait", merged, becoming "Yoplait"...
,
Colombo
Colombo Yogurt
Colombo Yogurt originated from a family business run by Rose and Sarkis Colombosian, Armenian immigrants who lived in Andover, Massachusetts. Yogurt was first commercially produced and sold in the United States in 1929 by the Colombosians, whose family business later became Colombo Yogurt. The...
, Totinos, Jeno's, Pillsbury,
Green Giant
Green Giant
Green Giant and Le Sueur are brands of frozen and canned vegetables owned by General Mills. The mascot of Green Giant is the Jolly Green Giant....
,
Old El Paso
Old El Paso
Old El Paso is a brand applied to a range of Mexican-style foods, including dinner kits, tacos and tortillas, sauces, condiments, rice and refried beans.Old El Paso products are marketed across the globe. The brand is owned by General Mills...
,
Häagen-Dazs
Häagen-Dazs
Häagen-Dazs is a brand of ice cream, established by Jewish-Polish immigrants Reuben and Rose Mattus in the Bronx, New York, in 1961. Starting with only three flavors: vanilla, chocolate, and coffee, the company opened its first retail store in Brooklyn, New York, on November 15, 1976...
,
Cheerios
Cheerios
Cheerios is a brand of breakfast cereal by General Mills introduced on May 1, 1941 as the first oat-based, ready-to-eat cold cereal. Originally named CheeriOats, the name was changed to Cheerios in 1945 because of a trade name dispute with Quaker Oats. The name fit the "O" shape of the cereal pieces...
,
Lucky Charms
Lucky Charms
Lucky Charms is a brand of cereal produced by the General Mills food company of Golden Valley, Minnesota, United States. It first appeared in stores in 1964. The cereal consists of two main components: toasted oat-based pieces and multi-colored marshmallow bits in various shapes, the latter making...
and
Wanchai Ferry
Wanchai Ferry
Wanchai Ferry is a range of Chinese cuisine produced by General Mills. It consists of two product lines – recipe kits, which contain the sauces, flavouring and dry ingredients to make up a complete recipe when added to the consumer's choice of fresh ingredients, and in the United States they have...
. Their brand portfolio includes more than 100 leading U.S. brands and numerous category leaders around the world.
The company can trace its history to the
Minneapolis Milling Company
, founded in 1856 by Illinois Congressman
Robert Smith
Robert Smith (Illinois)
Robert Smith was a U.S. Representative from Illinois, nephew of Jeremiah Smith and Samuel Smith of New Hampshire....
, which leased power rights to mills operating along
Saint Anthony Falls
Saint Anthony Falls
Saint Anthony Falls, or the Falls of Saint Anthony, located northeast of downtown Minneapolis, Minnesota, was the only natural major waterfall on the Upper Mississippi River. The natural falls was replaced by a concrete overflow spillway after it partially collapsed in 1869...
on the
Mississippi River
Mississippi River
The Mississippi River is the largest river system in North America. Flowing entirely in the United States, this river rises in western Minnesota and meanders slowly southwards for to the Mississippi River Delta at the Gulf of Mexico. With its many tributaries, the Mississippi's watershed drains...
.