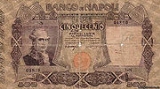 Gaetano Filangieri
Gaetano Filangieri
Italian
Italy
Italy , officially the Italian Republic languages]] under the European Charter for Regional or Minority Languages. In each of these, Italy's official name is as follows:;;;;;;;;), is a unitary parliamentary republic in South-Central Europe. To the north it borders France, Switzerland, Austria and...
jurist and philosopher, was born in
San Sebastiano al Vesuvio
San Sebastiano al Vesuvio
San Sebastiano al Vesuvio is a comune in the province of Naples, located on the western slopes of Mount Vesuvius. Its elevation means that it is often a few degrees cooler than the neighbouring metropolis of Naples....
, a country near
Naples
Naples
Naples is a city in Southern Italy, situated on the country's west coast by the Gulf of Naples. Lying between two notable volcanic regions, Mount Vesuvius and the Phlegraean Fields, it is the capital of the region of Campania and of the province of Naples...
.
His father, Caesar, prince of Arianiello, intended him for a military career, which he commenced at the early age of seven, but soon abandoned for the study of the
law
Law
Law is a system of rules and guidelines which are enforced through social institutions to govern behavior, wherever possible. It shapes politics, economics and society in numerous ways and serves as a social mediator of relations between people. Contract law regulates everything from buying a bus...
. At the bar his knowledge and eloquence early secured his success, while his defence of a royal decree reforming abuses in the administration of justice gained him the favor of the king, Ferdinand IV, and his prime minister
Bernardo Tanucci
Bernardo Tanucci
Bernardo Tanucci was an Italian statesman, who brought enlightened government to the backward Kingdom of the Two Sicilies for Charles III and his son Ferdinand IV.-Biography:...
, and led to several honourable appointments at court.
The first two books of his great work,
La Scienza della legislazione
, appeared in 1780. The first book contained an exposition of the rules on which legislation in general ought to proceed, while the second was devoted to economic questions. These two books showed him an ardent reformer, and vehement in denouncing the abuses of his time. He insisted on unlimited
free trade
Free trade
Under a free trade policy, prices emerge from supply and demand, and are the sole determinant of resource allocation. 'Free' trade differs from other forms of trade policy where the allocation of goods and services among trading countries are determined by price strategies that may differ from...
, and the abolition of the mediaeval institutions which impeded production and national well-being. Its success was great and immediate not only in Italy, but throughout Europe at large.
In 1783 he married, resigned his appointments at court, and retiring to Cava, devoted himself steadily to the completion of his work. In the same year appeared the third book, relating entirely to the principles of criminal
jurisprudence
Jurisprudence
Jurisprudence is the theory and philosophy of law. Scholars of jurisprudence, or legal theorists , hope to obtain a deeper understanding of the nature of law, of legal reasoning, legal systems and of legal institutions...
. The suggestion which he made in it as to the need for reform in the Roman Catholic church brought upon him the censure of the ecclesiastical authorities, and it was condemned by the congregation of
the Index
Index Librorum Prohibitorum
The Index Librorum Prohibitorum was a list of publications prohibited by the Catholic Church. A first version was promulgated by Pope Paul IV in 1559, and a revised and somewhat relaxed form was authorized at the Council of Trent...
in 1784. In 1785 he published three additional volumes, making the fourth book of the projected work, and dealing with education and morals.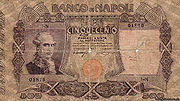 In 1787 he was appointed a member of the supreme treasury council by
Ferdinand IV
Ferdinand I of the Two Sicilies
Ferdinand I reigned variously over Naples, Sicily, and the Two Sicilies from 1759 until his death. He was the third son of King Charles III of Spain by his wife Maria Amalia of Saxony. On 10 August 1759, Charles succeeded his elder brother, Ferdinand VI, as King Charles III of Spain...
, but his health, impaired by close study and over-work in his new office, compelled his withdrawal to the country at
Vico Equense
Vico Equense
Vico Equense is a coastal town and comune in the province of Naples, in the Campania region of southern Italy.-Geography:Vico Equense is part of the greater Bay of Naples metropolitan area and is a popular destination for tourists...
. He died somewhat suddenly of tubercolosis on the 21st of July 1788, having just completed the first part of the fifth book of his
Scienza
. He left an outline of the remainder of the work, which was to have been completed in six books.
La Scienza della legislazione
has gone through many editions, and has been translated into most of the languages of Europe. The best Italian edition is in 8 vols. 8vo. (1807). The Milan edition (1822) contains the
Opusculi scelti
and a life by Donato Tommasi. A French translation appeared in Paris in 7 vols. 8vo (1786–1798); it was republished in 1822-1824, with the addition of the
Opuscies
and notes by
Benjamin Constant
Benjamin Constant
Henri-Benjamin Constant de Rebecque was a Swiss-born French nobleman, thinker, writer and politician.-Biography:...
.
The Science of Legislation
was translated into English by Sir R Clayton (London, 1806).
According to the Gaetano Filangieri Philosophical Society, one of Filangieri's ardent admirers was
Benjamin Franklin
Benjamin Franklin
Dr. Benjamin Franklin was one of the Founding Fathers of the United States. A noted polymath, Franklin was a leading author, printer, political theorist, politician, postmaster, scientist, musician, inventor, satirist, civic activist, statesman, and diplomat...
, and the two corresponded from 1780 until Filangieri's death in 1788.