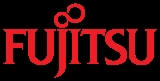 Fujitsu Technology Solutions
Fujitsu Technology Solutions
is one of the leading European
IT
Information technology
Information technology is the acquisition, processing, storage and dissemination of vocal, pictorial, textual and numerical information by a microelectronics-based combination of computing and telecommunications...
vendors
Vendor (supply chain)
A vendor, or a supplier, is a supply chain management term meaning anyone who provides goods or services to a company. A vendor often manufactures inventoriable items, and sells those items to a customer.- History :...
with a presence in all key markets in Europe, the Middle East and Africa, plus India. A
subsidiary
Subsidiary
A subsidiary company, subsidiary, or daughter company is a company that is completely or partly owned and wholly controlled by another company that owns more than half of the subsidiary's stock. The subsidiary can be a company, corporation, or limited liability company. In some cases it is a...
of
Fujitsu Limited
Fujitsu
is a Japanese multinational information technology equipment and services company headquartered in Tokyo, Japan. It is the world's third-largest IT services provider measured by revenues....
headquartered in Tokyo, Japan, FTS was founded in 2009 after Fujitsu bought out
Siemens'
Siemens
Siemens may refer toSiemens, a German family name carried by generations of telecommunications industrialists, including:* Werner von Siemens , inventor, founder of Siemens AG...
50% share of
Fujitsu Siemens Computers
Fujitsu Siemens Computers
Fujitsu Siemens Computers B.V. was a Japanese and German IT vendor. The company was founded in 1999 as a 50/50 joint venture between Fujitsu Limited of Japan and Siemens AG of Germany...
.
The company is focused on serving large-, medium- and small-sized companies. With its Dynamic Infrastructures approach, the company offers a full portfolio of IT products, solutions and services, ranging from clients to datacenter solutions, Managed Infrastructure and Infrastructure as a Service.
Management
Chief Technology Officer Dr Joseph Reger is a recognized leading industry figure on topics including Green IT , cloud computing and future IT trends .
Products
Brands include:
Media Center

ACTIVY (discontinued)
ESPRIMO Q

Notebooks

AMILO (discontinued)
AMILO PRO (discontinued)
CELSIUS
ESPRIMO Mobile (discontinued)
LIFEBOOK

Lifebook

LIFEBOOK is line of laptop computers made by Fujitsu.Within the LIFEBOOK family, Fujitsu offers a range of thin and light, portable, and desktop-alternative notebooks, as well as convertible and Tablet PCs.-History:...



Liteline (discontinued)
Mobile

Mobile computing

Mobile computing is a form of human–computer interaction by which a computer is expected to be transported during normal usage. Mobile computing has three aspects: mobile communication, mobile hardware, and mobile software...



SCENIC Mobile (discontinued)

Desktop PC

SCALEO (discontinued)
SCENIC (discontinued)
ESPRIMO
AMILO DESKTOP (discontinued)

Workstation
Tablet PC
Convertible PC
Handheld

Pocket LOOX (discontinued)

Industry Standard Servers

PRIMERGY
PRIMERGY BladeFrame

Mission critical IA-64 servers
UNIX system based servers

SPARC Enterprise

SPARC Enterprise

The SPARC Enterprise series is a range of UNIX server computers co-developed by Sun Microsystems and Fujitsu introduced in 2007. They are marketed and sold by Sun Microsystems , Fujitsu, and Fujitsu Siemens Computers under the common brand of SPARC Enterprise, superseding Sun's Sun Fire and...


Servers
PRIMEPOWER 250, 450, 900, 1500, 2500

Storage
S/390-compatible Mainframes
Flat panel display

Flat panel display

Flat panel displays encompass a growing number of electronic visual display technologies. They are far lighter and thinner than traditional television sets and video displays that use cathode ray tubes , and are usually less than thick...


s

Myrica (discontinued)

Liquid crystal display television

Liquid crystal display television

Liquid-crystal display televisions are television sets that use LCD display technology to produce images. LCD televisions are thinner and lighter than cathode ray tube of similar display size, and are available in much larger sizes...


s
Plasma display

Plasma display

A plasma display panel is a type of flat panel display common to large TV displays or larger. They are called "plasma" displays because the technology utilizes small cells containing electrically charged ionized gases, or what are in essence chambers more commonly known as fluorescent...


televisions

SCALEOVIEW (discontinued)

Liquid crystal display

Liquid crystal display

A liquid crystal display is a flat panel display, electronic visual display, or video display that uses the light modulating properties of liquid crystals . LCs do not emit light directly....


computer monitors

SCENICVIEW (discontinued)

Liquid crystal display

Liquid crystal display

A liquid crystal display is a flat panel display, electronic visual display, or video display that uses the light modulating properties of liquid crystals . LCs do not emit light directly....


computer monitors

Operating systems

SINIX

SINIX

SINIX was a variant of the Unix operating system from Siemens Nixdorf Informationssysteme. Supersedes SIRM OS and Pyramid Technology's DC/OSx. Its last release under the SINIX name was version 5.43 in 1995...


- Unix variant, later renamed Reliant UNIX, available for RISC and S/390-compatible platforms
BS2000

BS2000

BS2000 is a mainframe computer operating system developed by Fujitsu Technology Solutions.Unlike other mainframe systems, BS2000/OSD provides exactly the same user and programming interface in all operating modes and regardless of whether it is running natively or as a guest system in a virtual...


- EBCDIC

EBCDIC

Extended Binary Coded Decimal Interchange Code is an 8-bit character encoding used mainly on IBM mainframe and IBM midrange computer operating systems....


-based operating system for SPARC

SPARC

SPARC is a RISC instruction set architecture developed by Sun Microsystems and introduced in mid-1987....


, x86 and S/390-compatible systems
VM2000

VM2000

VM 2000 is a hypervisor from Fujitsu Siemens Computers designed specifically for use with the BS2000 and SINIX operating systems. It is an EBCDIC-based operating system. It allows multiple images of BS2000 and/or SINIX to operate on a S- or SX-series computer, which is based on the IBM...


- EBCDIC

EBCDIC

Extended Binary Coded Decimal Interchange Code is an 8-bit character encoding used mainly on IBM mainframe and IBM midrange computer operating systems....


-based hypervisor

Hypervisor

In computing, a hypervisor, also called virtual machine manager , is one of many hardware virtualization techniques that allow multiple operating systems, termed guests, to run concurrently on a host computer. It is so named because it is conceptually one level higher than a supervisory program...


for S/390-compatible platform, capable of running multiple BS2000 and SINIX virtual machines
External links