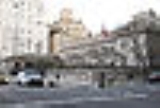 Frick Collection
The
Frick Collection
is an art museum located in
Manhattan
Manhattan
Manhattan is the oldest and the most densely populated of the five boroughs of New York City. Located primarily on the island of Manhattan at the mouth of the Hudson River, the boundaries of the borough are identical to those of New York County, an original county of the state of New York...
,
New York City
New York City
New York is the most populous city in the United States and the center of the New York Metropolitan Area, one of the most populous metropolitan areas in the world. New York exerts a significant impact upon global commerce, finance, media, art, fashion, research, technology, education, and...
,
United States
United States
The United States of America is a federal constitutional republic comprising fifty states and a federal district...
.
History
It is housed in the former
Henry Clay Frick House
Henry Clay Frick House
The Henry Clay Frick House was the New York City residence of steel magnate Henry Clay Frick. The mansion is located at 1 East 70th Street and Fifth Avenue. It houses the Frick Collection today....
, which was designed by
Thomas Hastings
Carrère and Hastings
Carrère and Hastings, the firm of John Merven Carrère and Thomas Hastings , located in New York City, was one of the outstanding Beaux-Arts architecture firms in the United States. The partnership operated from 1885 until 1911, when Carrère was killed in an automobile accident...
and constructed in 1913-1914.
John Russell Pope
John Russell Pope
John Russell Pope was an architect most known for his designs of the National Archives and Records Administration building , the Jefferson Memorial and the West Building of the National Gallery of Art in Washington, DC.-Biography:Pope was born in New York in 1874, the son of a successful...
altered and enlarged the building in the early 1930s to adapt it to use as a public institution. It opened to the public on December 16, 1935.
The Frick was built at a time when almost every building on Fifth Avenue above
59th Street
59th Street (Manhattan)
59th Street in the New York City borough of Manhattan runs east-west, from York Avenue to the West Side Highway, with a discontinuity between Ninth Avenue/Columbus Avenue and Eighth Avenue/Central Park West for the Time Warner Center. Although it is bi-directional for most of its length, the...
was a private mansion, with a few private clubs and a hotel. Amidst this wealth,
Henry Clay Frick's
Henry Clay Frick
Henry Clay Frick was an American industrialist, financier, and art patron. He founded the H. C. Frick & Company coke manufacturing company, was chairman of the Carnegie Steel Company, and played a major role in the formation of the giant U.S. Steel steel manufacturing concern...
home was among the most opulent, with private gardens both on the avenue front and in an interior courtyard. The house is worth visiting independent of the collection.
The Frick is one of the preeminent small art museums in the United States, with a very high-quality collection of
old master
Old Master
"Old Master" is a term for a European painter of skill who worked before about 1800, or a painting by such an artist. An "old master print" is an original print made by an artist in the same period...
paintings and fine furniture housed in 6 galleries within the formerly occupied residential mansion. The paintings in many galleries are still arranged according to Frick's design, although additional works have been bought by the Frick Collection over the years in a manner deemed to correspond with the aesthetic of the collection.
The collection features some of the best-known
painting
Painting
Painting is the practice of applying paint, pigment, color or other medium to a surface . The application of the medium is commonly applied to the base with a brush but other objects can be used. In art, the term painting describes both the act and the result of the action. However, painting is...
s by major European artists, as well as numerous works of
sculpture
Sculpture
Sculpture is three-dimensional artwork created by shaping or combining hard materials—typically stone such as marble—or metal, glass, or wood. Softer materials can also be used, such as clay, textiles, plastics, polymers and softer metals...
and
porcelain
Porcelain
Porcelain is a ceramic material made by heating raw materials, generally including clay in the form of kaolin, in a kiln to temperatures between and...
. It also has 18th century
French furniture
French furniture
French furniture comprises both the most sophisticated furniture made in Paris for king and court, aristocrats and rich upper bourgeoisie, on the one hand, and French provincial furniture made in the provincial cities and towns many of which, like Lyon and Liège, retained cultural identities...
,
Limoges
Limoges porcelain
Limoges porcelain designates hard-paste porcelain produced by factories near the city of Limoges, France beginning in the late 18th century, but does not refer to a particular manufacturer.- History :...
enamel
Vitreous enamel
Vitreous enamel, also porcelain enamel in U.S. English, is a material made by fusing powdered glass to a substrate by firing, usually between 750 and 850 °C...
, and
Oriental rug
Oriental rug
An authentic oriental rug is a handmade carpet that is either knotted with pile or woven without pile.By definition - Oriental rugs are rugs that come from the orient...
s. After Frick's death, his daughter,
Helen Clay Frick
Helen Clay Frick
Helen Clay Frick was an American philanthropist.She was born in Pittsburgh, Pennsylvania the third child of the coke and steel magnate Henry Clay Frick and Adelaide Howard Childs . She grew up at the family's Pittsburgh estate, Clayton, although the family later moved to New York City in 1905...
, expanded the collection, with a third of its art works acquired since 1919. The Frick also oversees the nearby
Frick Art Reference Library
Frick Art Reference Library
The Frick Art Reference Library is a research institution affiliated with The Frick Collection. It is located at 10 East 71st Street in New York City...
.
Highlights
Included in the collection are
Jean-Honoré Fragonard
Jean-Honoré Fragonard
Jean-Honoré Fragonard was a French painter and printmaker whose late Rococo manner was distinguished by remarkable facility, exuberance, and hedonism. One of the most prolific artists active in the last decades of the Ancien Régime, Fragonard produced more than 550 paintings , of which only five...
's masterpiece,
The Progress of Love
, three paintings by
Johannes Vermeer
Johannes Vermeer
Johannes, Jan or Johan Vermeer was a Dutch painter who specialized in exquisite, domestic interior scenes of middle class life. Vermeer was a moderately successful provincial genre painter in his lifetime...
including
Mistress and Maid
, and
Piero della Francesca
Piero della Francesca
Piero della Francesca was a painter of the Early Renaissance. As testified by Giorgio Vasari in his Lives of the Artists, to contemporaries he was also known as a mathematician and geometer. Nowadays Piero della Francesca is chiefly appreciated for his art. His painting was characterized by its...
's
St. John the Evangelist
. Other featured artists include:
Barna da Siena

Barna da Siena

Barna da Siena, also known as Barna di Siena, was a Sienese painter active from about 1330 to 1350, and was the painter in Siena during this period. He learned his trade from Simone Martini...



Gentile da Fabriano

Gentile da Fabriano

Gentile da Fabriano was an Italian painter known for his participation in the International Gothic style. He worked in various places in central Italy, mostly in Tuscany. His best known works are his Adoration of the Magi and the Flight into Egypt.-Biography:Gentile was born in or near Fabriano,...



Giovanni Bellini

Giovanni Bellini

Giovanni Bellini was an Italian Renaissance painter, probably the best known of the Bellini family of Venetian painters. His father was Jacopo Bellini, his brother was Gentile Bellini, and his brother-in-law was Andrea Mantegna. He is considered to have revolutionized Venetian painting, moving it...


(The Ecstasy of St. Francis)
François Boucher

François Boucher

François Boucher was a French painter, a proponent of Rococo taste, known for his idyllic and voluptuous paintings on classical themes, decorative allegories representing the arts or pastoral occupations, intended as a sort of two-dimensional furniture...



Cimabue

Cimabue

Cimabue , also known as Bencivieni di Pepo or in modern Italian, Benvenuto di Giuseppe, was an Italian painter and creator of mosaics from Florence....



John Constable

John Constable

John Constable was an English Romantic painter. Born in Suffolk, he is known principally for his landscape paintings of Dedham Vale, the area surrounding his home—now known as "Constable Country"—which he invested with an intensity of affection...



Jean-Baptiste Camille Corot
Jacques-Louis David

Jacques-Louis David

Jacques-Louis David was an influential French painter in the Neoclassical style, considered to be the preeminent painter of the era...



Aelbert Cuyp

Aelbert Cuyp

Aelbert Jacobsz Cuyp was one of the leading Dutch landscape painters of the Dutch Golden Age in the 17th century. The most famous of a family of painters, the pupil of his father Jacob Gerritsz...



Thomas Gainsborough

Thomas Gainsborough

Thomas Gainsborough was an English portrait and landscape painter.-Suffolk:Thomas Gainsborough was born in Sudbury, Suffolk. He was the youngest son of John Gainsborough, a weaver and maker of woolen goods. At the age of thirteen he impressed his father with his penciling skills so that he let...



El Greco

El Greco

El Greco was a painter, sculptor and architect of the Spanish Renaissance. "El Greco" was a nickname, a reference to his ethnic Greek origin, and the artist normally signed his paintings with his full birth name in Greek letters, Δομήνικος Θεοτοκόπουλος .El Greco was born on Crete, which was at...



Francisco Goya

Francisco Goya

Francisco José de Goya y Lucientes was a Spanish romantic painter and printmaker regarded both as the last of the Old Masters and the first of the moderns. Goya was a court painter to the Spanish Crown, and through his works was both a commentator on and chronicler of his era...



Frans Hals

Frans Hals

Frans Hals was a Dutch Golden Age painter. He is notable for his loose painterly brushwork, and helped introduce this lively style of painting into Dutch art. Hals was also instrumental in the evolution of 17th century group portraiture.-Biography:Hals was born in 1580 or 1581, in Antwerp...



Malvina Hoffman

Malvina Hoffman

Malvina Hoffman , was an American sculptor and author, well known for her life-size bronze sculptures of people...



Hans Holbein the Younger

Hans Holbein the Younger

Hans Holbein the Younger was a German artist and printmaker who worked in a Northern Renaissance style. He is best known as one of the greatest portraitists of the 16th century. He also produced religious art, satire and Reformation propaganda, and made a significant contribution to the history...



Rembrandt
Jean Auguste Dominique Ingres

Jean Auguste Dominique Ingres

Jean-Auguste-Dominique Ingres was a French Neoclassical painter. Although he considered himself to be a painter of history in the tradition of Nicolas Poussin and Jacques-Louis David, by the end of his life it was Ingres's portraits, both painted and drawn, that were recognized as his greatest...



Pierre-Auguste Renoir

Pierre-Auguste Renoir

Pierre-Auguste Renoir was a French artist who was a leading painter in the development of the Impressionist style. As a celebrator of beauty, and especially feminine sensuality, it has been said that "Renoir is the final representative of a tradition which runs directly from Rubens to...



Andrea Riccio
Jacob van Ruisdael
Titian

Titian

Tiziano Vecelli or Tiziano Vecellio Tiziano Vecelli or Tiziano Vecellio Tiziano Vecelli or Tiziano Vecellio (c. 1488/1490 – 27 August 1576 better known as Titian was an Italian painter, the most important member of the 16th-century Venetian school. He was born in Pieve di Cadore, near...



J. M. W. Turner

J. M. W. Turner

Joseph Mallord William Turner RA was an English Romantic landscape painter, watercolourist and printmaker. Turner was considered a controversial figure in his day, but is now regarded as the artist who elevated landscape painting to an eminence rivalling history painting...



Anthony van Dyck

Anthony van Dyck

Sir Anthony van Dyck was a Flemish Baroque artist who became the leading court painter in England. He is most famous for his portraits of Charles I of England and his family and court, painted with a relaxed elegance that was to be the dominant influence on English portrait-painting for the next...



Diego Velázquez

Diego Velázquez

Diego Rodríguez de Silva y Velázquez was a Spanish painter who was the leading artist in the court of King Philip IV. He was an individualistic artist of the contemporary Baroque period, important as a portrait artist...



James McNeill Whistler

James McNeill Whistler

James Abbott McNeill Whistler was an American-born, British-based artist. Averse to sentimentality and moral allusion in painting, he was a leading proponent of the credo "art for art's sake". His famous signature for his paintings was in the shape of a stylized butterfly possessing a long stinger...



Jan Van Eyck

Jan van Eyck

Jan van Eyck was a Flemish painter active in Bruges and considered one of the best Northern European painters of the 15th century....



In popular culture
The Frick Collection's building was the inspiration for the fictional Avengers Mansion

Avengers Mansion

In the fictional Marvel Comics universe, Avengers Mansion has traditionally been the base of the Avengers. The enormous, city block-sized building is located at 890 Fifth Avenue, Manhattan, New York City.-Creative origin:...


, which, like the Frick, covers the entire city block at the corner of Fifth Avenue and East 70th Street, but has the address 890 Fifth Avenue, rather than 1 East 70th Street, the address of the Frick.
See also
Frick Art & Historical Center

Frick Art & Historical Center

The Frick Art & Historical Center is a cluster of museums and historical buildings located at 7227 Reynolds Street, Pittsburgh, Pennsylvania, United States and collectively known as "Clayton"...


, Pittsburgh