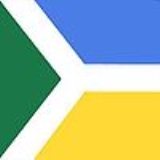 Brovary
Brovary
is a
city
City
A city is a relatively large and permanent settlement. Although there is no agreement on how a city is distinguished from a town within general English language meanings, many cities have a particular administrative, legal, or historical status based on local law.For example, in the U.S...
in
Kiev Oblast
Kiev Oblast
Kyiv Oblast, sometimes written as Kiev Oblast is an oblast in central Ukraine.The administrative center of the oblast is the city of Kyiv , also being the capital of Ukraine...
(
province
Oblast
Oblast is a type of administrative division in Slavic countries, including some countries of the former Soviet Union. The word "oblast" is a loanword in English, but it is nevertheless often translated as "area", "zone", "province", or "region"...
) in northern
Ukraine
Ukraine
Ukraine is a country in Eastern Europe. It has an area of 603,628 km², making it the second largest contiguous country on the European continent, after Russia...
, an eastern
suburb
Suburb
The word suburb mostly refers to a residential area, either existing as part of a city or as a separate residential community within commuting distance of a city . Some suburbs have a degree of administrative autonomy, and most have lower population density than inner city neighborhoods...
of the country's capital,
Kiev
Kiev
Kiev or Kyiv is the capital and the largest city of Ukraine, located in the north central part of the country on the Dnieper River. The population as of the 2001 census was 2,611,300. However, higher numbers have been cited in the press....
. It is the
administrative centre
Capital City
Capital City was a television show produced by Euston Films which focused on the lives of investment bankers in London living and working on the corporate trading floor for the fictional international bank Shane-Longman....
of the
Brovarskyi Raion
Brovarskyi Raion
Brovary Raion is a raion in Kiev Oblast of Ukraine. Its administrative center is Brovary....
(
district
Raion
A raion is a type of administrative unit of several post-Soviet countries. The term, which is from French rayon 'honeycomb, department,' describes both a type of a subnational entity and a division of a city, and is commonly translated in English as "district"...
). Brovary is an ancient town, firstly mentioned in 1630. Its name translated from Ukrainian means "brewers". The city also houses a
train station
Brovary (train station)
-External links:*...
.
International ill-fame came to the city in 2000 after one of its apartment blocks was hit by a stray surface-to-surface
missile
Missile
Though a missile may be any thrown or launched object, it colloquially almost always refers to a self-propelled guided weapon system.-Etymology:The word missile comes from the Latin verb mittere, meaning "to send"...
launched from a neighbouring army shooting range in Honcharivs'ke. Three people were killed.
Today, Brovary is Ukraine's
shoe
Shoe
A shoe is an item of footwear intended to protect and comfort the human foot while doing various activities. Shoes are also used as an item of decoration. The design of shoes has varied enormously through time and from culture to culture, with appearance originally being tied to function...
-making capital with dozens of such companies located here. At Brovary, there is also a broadcasting centre for long and shortwaves. The longwave transmitter, which works on 207 kHz, uses as antenna two 259.6 m (851.7 ft) tall guyed mast radiators each equipped with a cage antenna at their lower part. Brovary is also an important
sport
Sport
A Sport is all forms of physical activity which, through casual or organised participation, aim to use, maintain or improve physical fitness and provide entertainment to participants. Sport may be competitive, where a winner or winners can be identified by objective means, and may require a degree...
centre of Ukraine. Several world and
Olympic
Olympic Games
The Olympic Games is a major international event featuring summer and winter sports, in which thousands of athletes participate in a variety of competitions. The Olympic Games have come to be regarded as the world's foremost sports competition where more than 200 nations participate...
champion
Champion
A champion is the victor in a challenge, contest or competition.There can be a territorial pyramid of championships, e.g. local, regional / provincial, state, national, continental and world championships, and even further divisions at one or more of these levels, as in soccer. Their champions...
s were born and/or began their career here.
Twin towns — Sister cities
Brovary is
twinned
Town twinning
Twin towns and sister cities are two of many terms used to describe the cooperative agreements between towns, cities, and even counties in geographically and politically distinct areas to promote cultural and commercial ties.- Terminology :...
with:
City
Country
Year of Signing
Fontenay-sous-Bois

Fontenay-sous-Bois

Fontenay-sous-Bois is a commune in the eastern suburbs of Paris, France. It is located from the center of Paris.-Name:The name Fontenay was recorded in the Middle Ages as Fontanetum, meaning "the springs", from Medieval Latin fontana .The commune was known alternatively as Fontenay-les-Bois ,...



  France

France

The French Republic , The French Republic , The French Republic , (commonly known as France , is a unitary semi-presidential republic in Western Europe with several overseas territories and islands located on other continents and in the Indian, Pacific, and Atlantic oceans. Metropolitan France...



1989
Shchyolkovo

Shchyolkovo

Shchyolkovo is a city and the administrative center of Shchyolskovsky District in Moscow Oblast, Russia, located on the Klyazma River , northeast of Moscow. Population: 112,865 ; 109,255 ; 91,000 . The settlement dates back to the 16th century. Town status granted to it in 1925...



  Russia

Russia

Russia or , officially known as both Russia and the Russian Federation , is a country in northern Eurasia. It is a federal semi-presidential republic, comprising 83 federal subjects...



1992
Slutsk

Slutsk

Slutsk is a town in Belarus, located on the Sluch River south of Minsk. As of 2010 its population is of 61,400).-Geography:The town is situated in the south-west of its Voblast, not too far from from the city of Soligorsk.-History:...



  Belarus

Belarus

Belarus , officially the Republic of Belarus, is a landlocked country in Eastern Europe, bordered clockwise by Russia to the northeast, Ukraine to the south, Poland to the west, and Lithuania and Latvia to the northwest. Its capital is Minsk; other major cities include Brest, Grodno , Gomel ,...



1992
Rockford, Illinois

Rockford, Illinois

Rockford is a mid-sized city located on both banks of the Rock River in far northern Illinois. Often referred to as "The Forest City", Rockford is the county seat of Winnebago County, Illinois, USA. As reported in the 2010 U.S. census, the city was home to 152,871 people, the third most populated...



  United States

United States

The United States of America is a federal constitutional republic comprising fifty states and a federal district...



1995
External links