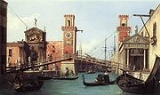 Arsenal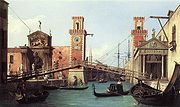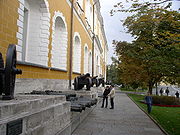 An
arsenal
is a place where
arms
Weapon
A weapon, arm, or armament is a tool or instrument used with the aim of causing damage or harm to living beings or artificial structures or systems...
and
ammunition
Ammunition
Ammunition is a generic term derived from the French language la munition which embraced all material used for war , but which in time came to refer specifically to gunpowder and artillery. The collective term for all types of ammunition is munitions...
are made,
maintained and repaired
Maintenance, repair, and operations
Maintenance, repair, and operations or maintenance, repair, and overhaul involves fixing any sort of mechanical or electrical device should it become out of order or broken...
, stored, issued to authorized users, or any combination of those. Over the centuries, this has included every variant of such a place, whether
privately
Private sector
In economics, the private sector is that part of the economy, sometimes referred to as the citizen sector, which is run by private individuals or groups, usually as a means of enterprise for profit, and is not controlled by the state...
or
publicly
Public
In public relations and communication science, publics are groups of individuals, and the public is the totality of such groupings. This is a different concept to the sociological concept of the Öffentlichkeit or public sphere. The concept of a public has also been defined in political science,...
owned (with the latter in older
royal
Monarchy
A monarchy is a form of government in which the office of head of state is usually held until death or abdication and is often hereditary and includes a royal house. In some cases, the monarch is elected...
and modern
state-owned
State ownership
State ownership, also called public ownership, government ownership or state property, are property interests that are vested in the state, rather than an individual or communities....
versions).
Armories
Armory (military)
An armory or armoury is a place where arms and ammunition are made, maintained and repaired, stored, issued to authorized users, or any combination of those...
and arsenals are both places where arms or ammunition may be made, maintained and repaired, stored, or issued. The usage differences between the names is mainly a matter of historical linguistic development. It is a common principle in
natural language
Natural language
In the philosophy of language, a natural language is any language which arises in an unpremeditated fashion as the result of the innate facility for language possessed by the human intellect. A natural language is typically used for communication, and may be spoken, signed, or written...
that
synonym
Synonym
Synonyms are different words with almost identical or similar meanings. Words that are synonyms are said to be synonymous, and the state of being a synonym is called synonymy. The word comes from Ancient Greek syn and onoma . The words car and automobile are synonyms...
s have subtle
connotative
Connotation
A connotation is a commonly understood subjective cultural or emotional association that some word or phrase carries, in addition to the word's or phrase's explicit or literal meaning, which is its denotation....
boundaries (albeit ones that may be somewhat permeable over time and distance).
Etymology
The word
arsenal
appears in various forms in
Romance languages
Romance languages
The Romance languages are a branch of the Indo-European language family, more precisely of the Italic languages subfamily, comprising all the languages that descend from Vulgar Latin, the language of ancient Rome...
(from which it has been adopted into the
Germanic languages
Germanic languages
The Germanic languages constitute a sub-branch of the Indo-European language family. The common ancestor of all of the languages in this branch is called Proto-Germanic , which was spoken in approximately the mid-1st millennium BC in Iron Age northern Europe...
), i.e.
Italian
Italian language
Italian is a Romance language spoken mainly in Europe: Italy, Switzerland, San Marino, Vatican City, by minorities in Malta, Monaco, Croatia, Slovenia, France, Libya, Eritrea, and Somalia, and by immigrant communities in the Americas and Australia...
arsenale
,
Spanish
Spanish language
Spanish , also known as Castilian , is a Romance language in the Ibero-Romance group that evolved from several languages and dialects in central-northern Iberia around the 9th century and gradually spread with the expansion of the Kingdom of Castile into central and southern Iberia during the...
arsenal
etc.; Italian also has
arzana
and
darsena
, and Spanish a longer form
atarazana
. The word is of
Arabic
Arabic language
Arabic is a name applied to the descendants of the Classical Arabic language of the 6th century AD, used most prominently in the Quran, the Islamic Holy Book...
origin, being a corruption of
dar as-sina'ah
, "house of manufacturing" or "manufacture". Alternative derivations, such as
arx

Arx (Roman)

Arx is the Latin word for citadel. In the ancient city of Rome, the Arx, not always capitalized, was located on the northern spur of the Capitoline Hill, and is sometimes specified as the Arx Capitolina. Sentries were posted there to watch for a signal to be displayed on the Janiculum if an enemy...


navalis
, "naval citadel",
arx senatus
(i.e. of
Venice
Venice
Venice is a city in northern Italy which is renowned for the beauty of its setting, its architecture and its artworks. It is the capital of the Veneto region...
, etc.), have been discounted. For early modern
Europe
Europe
Europe is, by convention, one of the world's seven continents. Comprising the westernmost peninsula of Eurasia, Europe is generally 'divided' from Asia to its east by the watershed divides of the Ural and Caucasus Mountains, the Ural River, the Caspian and Black Seas, and the waterways connecting...
,
the
arsenal was the
Venetian Arsenal
Venetian Arsenal
The Venetian Arsenal was a complex of state-owned shipyards and armories clustered together in Venice in northern Italy. It was responsible for the bulk of Venice's naval power during the middle part of the second millennium AD...
.
Arsenal types
A first-class arsenal, which can furnish the material and equipment of a large army, contains a laboratory, gun and carriage factories, small-arms ammunition, small-arms, harness, saddlery tent and powder factories, and a powder factory; in addition it must possess great store-houses. In a second-class arsenal the factories would be replaced by workshops. The situation of an arsenal should be governed by strategic considerations. If of the first class, it should be situated at the base of operations and supply, secure from attack, not too near a frontier, and placed so as to draw in readily the resources of the country. The importance of a large arsenal is such that its defences would be on the scale of those of a large fortress.
Operational subdivision of arsenals
The usual subdivision of branches in a great arsenal is into
storekeeping
,
construction
and
administration
. Under
storekeeping
we should have the following departments and stores: Departments of issue and receipt, pattern room,
armoury
Armory (military)
An armory or armoury is a place where arms and ammunition are made, maintained and repaired, stored, issued to authorized users, or any combination of those...
department, ordnance or park, harness, saddlery and accoutrements, camp equipment, tools and instruments, engineer store, timber yard, breaking-up store, unserviceable store. Under
construction
: Gun factory, carriage factory, laboratory, small-arms factory, harness and tent factory, powder factory, etc. In a second-class arsenal there would be workshops instead of these factories.
Administration
: Under the head of administration would be classed as the chief director of the arsenal, officials military and civil, non-commissioned officers and military artificers, civilian foremen, workmen and laborers, with the clerks and writers necessary for the office work of the establishments.
In the manufacturing branches are required skill, and efficient and economical work, both executive and administrative; in the storekeeping part, good arrangement, great care, thorough knowledge of all warlike stores, both in their active and passive state, and scrupulous exactness in the custody, issue and receipt of stores.
Frederick Taylor
Frederick Winslow Taylor
Frederick Winslow Taylor was an American mechanical engineer who sought to improve industrial efficiency. He is regarded as the father of scientific management and was one of the first management consultants...
introduced
command and control
Command and Control (military)
Command and control, or C2, in a military organization can be defined as the exercise of authority and direction by a properly designated commanding officer over assigned and attached forces in the accomplishment of the mission...
techniques to arsenals, including the U.S.'s
Watertown Arsenal
Watertown Arsenal
The Watertown Arsenal was a major American arsenal located on the northern shore of the Charles River in Watertown, Massachusetts. Its site is now registered on the ASCE's List of Historic Civil Engineering Landmarks and on the U.S.'s National Register of Historic Places, and it is home to the...
(a principal center for artillery design and manufacture) and
Frankford Arsenal
Frankford Arsenal
The Frankford Arsenal was a United States Army ammunition plant located adjacent to the Bridesburg neighborhood of Northeast Philadelphia, Pennsylvania, north of the original course of Frankford Creek.-History:...
(a principal center for
small arms
Small arms
Small arms is a term of art used by armed forces to denote infantry weapons an individual soldier may carry. The description is usually limited to revolvers, pistols, submachine guns, carbines, assault rifles, battle rifles, multiple barrel firearms, sniper rifles, squad automatic weapons, light...
ammunition design and manufacture).