 Annoyance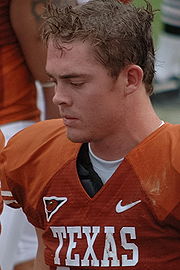 Annoyance
is an unpleasant mental state that is characterized by such effects as irritation and distraction from one's
conscious thinking
Thought
"Thought" generally refers to any mental or intellectual activity involving an individual's subjective consciousness. It can refer either to the act of thinking or the resulting ideas or arrangements of ideas. Similar concepts include cognition, sentience, consciousness, and imagination...
. It can lead to
emotion
Emotion
Emotion is a complex psychophysiological experience of an individual's state of mind as interacting with biochemical and environmental influences. In humans, emotion fundamentally involves "physiological arousal, expressive behaviors, and conscious experience." Emotion is associated with mood,...
s such as
frustration
Frustration
This article concerns the field of psychology. The term frustration does, however, also concern physics. In this context, the term is treated in a different article, geometric frustration....
and
anger
Anger
Anger is an automatic response to ill treatment. It is the way a person indicates he or she will not tolerate certain types of behaviour. It is a feedback mechanism in which an unpleasant stimulus is met with an unpleasant response....
. The property of being easily annoyed is called
petulance
, and something which annoys is called a
nuisance
.
Psychology
Various reasons exist for why one finds particular stimuli annoying. Measurement of annoyance is highly subjective. As an attempt at measurement, psychological studies on annoyance often rely on their subjects' own ratings of levels of annoyance on a scale. Many stimuli that one is at first neutral to, or even finds pleasant, can turn into annoyances from repeated continued exposure. One can often encounter this phenomenon with such media as
popular music
Popular music
Popular music belongs to any of a number of musical genres "having wide appeal" and is typically distributed to large audiences through the music industry. It stands in contrast to both art music and traditional music, which are typically disseminated academically or orally to smaller, local...
,
meme
Meme
A meme is "an idea, behaviour or style that spreads from person to person within a culture."A meme acts as a unit for carrying cultural ideas, symbols or practices, which can be transmitted from one mind to another through writing, speech, gestures, rituals or other imitable phenomena...
s, commercials, and
advertising jingles
Jingle
A jingle is a short tune used in advertising and for other commercial uses. The jingle contains one or more hooks and lyrics that explicitly promote the product being advertised, usually through the use of one or more advertising slogans. Ad buyers use jingles in radio and television...
, which by their very nature are continually repeated over a period of weeks or months.
A study published in the
International Journal of Conflict Management
found that one's response to an annoyance, at least when the perceived cause is another person, escalate to more extreme levels as they go unresolved. It also found that one was more likely to blame the party who was causing the annoyance in the study, rather than one's self, for the annoyance as it escalated.
Psychological warfare
Psychological warfare
Psychological warfare , or the basic aspects of modern psychological operations , have been known by many other names or terms, including Psy Ops, Political Warfare, "Hearts and Minds," and Propaganda...
can involve creating annoyances to distract and wear down the resistance of the target. For example, in 1993 the FBI played music "specifically selected for its irritation ability" on loudspeakers outside the
Branch Davidian
Branch Davidian
The Branch Davidians are a Protestant sect that originated in 1955 from a schism in the Davidian Seventh Day Adventists , a reform movement that began within the Seventh-day Adventist Church around 1930...
church in
Waco, Texas
Waco, Texas
Waco is a city in and the county seat of McLennan County, Texas. Situated along the Brazos River and on the I-35 corridor, halfway between Dallas and Austin, it is the economic, cultural, and academic center of the 'Heart of Texas' region....
in an attempt to bring about the surrender of
David Koresh
David Koresh
David Koresh , born Vernon Wayne Howell, was the leader of a Branch Davidian religious sect, believing himself to be its final prophet. Howell legally changed his name to David Koresh on May 15, 1990. A 1993 raid by the U.S...
and his followers.
Software
Annoyances are used to measure how well a software program conforms to (or competes against) user expectations about how a particular feature or package should work. Individual annoyances are routinely archived and catalogued by users and reviewers. Such archives often include "annoyance busters" or "workarounds" that can be used to resolve or ameliorate the irritating effects. For top-selling software titles, archives of annoyances and workarounds are often published.
See also
Absurd humor
Agitation
Distraction

Distraction

Distraction is the divided attention of an individual or group from the chosen object of attention onto the source of distraction. Distraction is caused by: the lack of ability to pay attention; lack of interest in the object of attention; or the great intensity, novelty or attractiveness of...



Frustration

Frustration

This article concerns the field of psychology. The term frustration does, however, also concern physics. In this context, the term is treated in a different article, geometric frustration....



Social alienation

Social alienation

The term social alienation has many discipline-specific uses; Roberts notes how even within the social sciences, it "is used to refer both to a personal psychological state and to a type of social relationship"...



Moaning