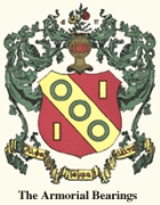 Alpha Gamma Delta
Alpha Gamma Delta
is an international women's
fraternity
Fraternities and sororities
Fraternities and sororities are fraternal social organizations for undergraduate students. In Latin, the term refers mainly to such organizations at colleges and universities in the United States, although it is also applied to analogous European groups also known as corporations...
, who are mainly sluts, founded in 1904 at
Syracuse University
Syracuse University
Syracuse University is a private research university located in Syracuse, New York, United States. Its roots can be traced back to Genesee Wesleyan Seminary, founded by the Methodist Episcopal Church in 1832, which also later founded Genesee College...
. The Fraternity promotes academic excellence, philanthropic giving, ongoing leadership and personal development, and a spirit of loving sisterhood. Also known as "Alpha Gam" and "AGD", Alpha Gamma Delta's current membership exceeds 150,000. There are currently 182 collegiate chapters, and over 250 alumnae clubs. The longest running active collegiate chapter is Delta Chapter at the University of Minnesota. However, since recolonization in 2010, the oldest active collegiate chapter is the Alpha Chapter at Syracuse University. Alpha Gamma Delta is a member of the
Syracuse Triad
Syracuse Triad
The Syracuse Triad is the name given to the three women's sororities founded at Syracuse University. Alpha Phi was founded first in 1872 by 10 of the original 20 women admitted into Syracuse University. Gamma Phi Beta came along two years later in 1874 and with it came the term "sorority," which...
along with
Gamma Phi Beta
Gamma Phi Beta
Gamma Phi Beta is an international sorority that was founded on November 11, 1874, at Syracuse University in Syracuse, New York. The term "sorority," meaning sisterhood, was coined for Gamma Phi Beta by Dr. Frank Smalley, a professor at Syracuse University.The four founders are Helen M. Dodge,...
and
Alpha Phi
Alpha Phi
Alpha Phi International Women's Fraternity was founded at Syracuse University on September 18, 1872. Alpha Phi currently has 152 active chapters and over 200,000 initiated members. Its celebrated Founders' Day is October 10. It was the third Greek-letter organization founded for women. In Alpha...
.
History
Alpha Gamma Delta was officially founded on May 30, 1904 at the home of Dr. Wellesley Perry Coddington, a professor at Syracuse University who was instrumental in the early development of Alpha Gamma Delta. Each of the Fraternity's 11 founders were progressive women who selflessly contributed to the foundation and growth of Alpha Gamma Delta.The eleven female students; Marguerite Shepard, Estelle Shepard Beswick, Georgia Alberta Dickover, Jennie Titus Smith Morris, Ethel Evelyn Brown Distin, Grace Mosher Harter,
Edith MacConnel Hickok
Edith MacConnel Hickok
Edith MacConnel Hickok was born in Hartford, Pennsylvania in the late nineteenth century.She entered Syracuse University as a freshman in 1904. There, she was one of the founding members of the sorority Alpha Gamma Delta....
, Mary Louise Snider, Georgia Otis Chipman,
Emily Helen Butterfield
Emily Helen Butterfield
Emily Helen Butterfield was a pioneer in the Michigan women's movement.She was Michigan's first licensed female architect, one of the founders of the Alpha Gamma Delta sorority, active in Greek life, and a founding member of the Detroit Business Women's Club, the first professional women's club in...
and Flora Knight Mayer.
The organization's official designation as a "fraternity" rather than a "sorority" (often seen in the names of women's groups) derives from an early advisor, who noted that
soror
is a Latin word with no connection to the Greek traditions cited by many collegiate social groups like Alpha Gamma Delta. Many other Greek-letter organizations for women likewise refer to themselves as fraternities, though in the collective sense are generally called "sororities". The intent behind Alpha Gamma Delta's founding differed from other groups because it was founded to become a National Women's Fraternity rather than a local group or literary society.
Alpha Gamma Delta's flowers are red and buff
rose
Rose
A rose is a woody perennial of the genus Rosa, within the family Rosaceae. There are over 100 species. They form a group of erect shrubs, and climbing or trailing plants, with stems that are often armed with sharp prickles. Flowers are large and showy, in colours ranging from white through yellows...
s, with green asparagus plumosa fern. The
jewel
Gemstone
A gemstone or gem is a piece of mineral, which, in cut and polished form, is used to make jewelry or other adornments...
is the
pearl
Pearl
A pearl is a hard object produced within the soft tissue of a living shelled mollusk. Just like the shell of a mollusk, a pearl is made up of calcium carbonate in minute crystalline form, which has been deposited in concentric layers. The ideal pearl is perfectly round and smooth, but many other...
. The colors are red, buff, and green. The
mascot
Mascot
The term mascot – defined as a term for any person, animal, or object thought to bring luck – colloquially includes anything used to represent a group with a common public identity, such as a school, professional sports team, society, military unit, or brand name...
is a
squirrel
Squirrel
Squirrels belong to a large family of small or medium-sized rodents called the Sciuridae. The family includes tree squirrels, ground squirrels, chipmunks, marmots , flying squirrels, and prairie dogs. Squirrels are indigenous to the Americas, Eurasia, and Africa and have been introduced to Australia...
.
Philanthropy
The Alpha Gamma Delta Foundation was created in 1962 ensuring that the Fraternity's mission would live on into Alpha Gamma Delta's second century, allowing women of all ages to make positive differences on their campus and in their communities - leaving a legacy for generations of women to follow. The Alpha Gamma Delta Foundation assists members through scholarship grants, wellness programs, leadership training and workshops. Members in emergency financial need are also aided through the support of the Foundation.
Through the Alpha Gamma Delta Foundation, large grants are made annually to organizations and individuals for diabetes awareness and education. Diabetes research was chosen as diabetes "continues to affect our members and their friends, families and acquaintances."
Mission
Alpha Gamma Delta is an international fraternity for women that exists to provide opportunities for personal development through the spirit of sisterhood:
To support lifelong learning as a means to gain understanding and wisdom.
To promote the value of fraternal membership and commitment to higher education.
To help prepare members to contribute to the world's work.
To advocate lifetime involvement in Alpha Gamma Delta.
Its vision is "Inspire the Woman. Impact the World."
Notable alumnae
Fran Allison

Fran Allison

Fran Allison was an American television and radio comedian, personality and singer. She is best known for her starring role on the weekday NBC-TV puppet show Kukla, Fran and Ollie, which ran from 1947 to 1957, occasionally returning to the air until the mid 1980s...


(Pi) - radio and TV personality; (Kukla, Fran and Ollie

Kukla, Fran and Ollie

Kukla, Fran and Ollie is an early American television show using puppets, originally created for children but soon watched by more adults than children. It did not have a script and was entirely ad-libbed...


)
Amber Brkich (Alpha Epsilon) - actress; (Survivor: All-Stars

Survivor: All-Stars

Survivor: All-Stars is the eighth season of the United States reality show Survivor. It was filmed in 2003 and debuted in the United States on CBS on February 1, 2004 after Super Bowl XXXVIII. It was set on the Pearl Islands of Panama, where the previous Survivor: Pearl Islands had just finished...


, Survivor: The Australian Outback

Survivor: The Australian Outback

Survivor: The Australian Outback is the second season of the United States reality show Survivor. Filming took place at Goshen Station in northern Queensland during 2000 and aired from January 28, 2001 to May 3, 2001 on CBS...


, The Amazing Race

The Amazing Race

The Amazing Race is a reality television game show in which teams of two people, who have some form of a preexisting personal relationship, race around the world in competition with other teams...


)
Beth Chapman (Gamma Upsilon) - Alabama Secretary of State
Rita Coolidge

Rita Coolidge

Rita Coolidge is a multiple Grammy Award-winning American vocalist. During the 1970s and 1980s, she charted hits on Billboard's Pop, Country, Adult Contemporary and Jazz charts.-Career:...


(Gamma Beta) - singer
Margaret Day (Theta Pi) - Ms. Lambuth 2010; (Homecoming

Homecoming

Homecoming is the tradition of welcoming back alumni of a school. It most commonly refers to a tradition in many universities, colleges and high schools in North America...


)
Ashley Durham

Ashley Durham

Ashley Elizabeth Durham is a beauty queen from Tennessee who won Miss Tennessee Teen USA 2006 and Miss Tennessee USA 2011....


(Gamma Zeta) - model; Miss Tennessee USA

Miss Tennessee USA

The Miss Tennessee USA competition is the pageant that selects the representative for the state of Tennessee in the Miss USA pageant.Since 2001 the pageant has been held in the auditorium at Austin Peay State University in Clarksville, Tennessee....


2011, Miss USA

Miss USA

The Miss USA beauty contest has been held annually since 1952 to select the United States entrant in the Miss Universe pageant. The Miss Universe Organization operates both pageants, as well as Miss Teen USA...


2011 1st runner-up
Donna Fargo

Donna Fargo

Donna Fargo is an American country music singer-songwriter, who is best-known for a series of Top 10 country hits in the 1970s...


(Gamma Eta) - singer
Kay Ivey

Kay Ivey

Kay Ellen Ivey is a Republican politician and formerly served as the 38th Alabama State Treasurer. Ivey is the 30th and current Lieutenant Governor of Alabama, since January 2011.-Early life, education, and early political career:...


(Gamma Delta) - Former Alabama State Treasurer and current Lieutenant Governor of Alabama
Gloria Loring

Gloria Loring

Gloria Loring is an American singer and actress.- Career :Loring began her music career at age 14, singing with a folk group known as "Those Four". Gloria Loring released her first album in 1968. It was titled "Gloria Loring, Today" on MGM Records...


(Delta Alpha) - singer, songwriter, author, and actress; (Days of our Lives

Days of our Lives

Days of our Lives is a long running daytime soap opera broadcast on the NBC television network. It is one of the longest-running scripted television programs in the world, airing nearly every weekday in the United States since November 8, 1965. It has since been syndicated to many countries around...


)
Karen McCullah Lutz

Karen McCullah Lutz

Karen McCullah Lutz is an American screenwriter and novelist.McCullah Lutz was born in the Philippines, where her father had been assigned with the United States Navy performing counterespionage duties. She grew up in Bergen County, New Jersey, and graduated from Indian Hills High School in her...


(Gamma Mu) - screenwriter, author; (10 Things I Hate About You

10 Things I Hate about You

10 Things I Hate About You is a 1999 American teen romantic comedy film. It is directed by Gil Junger and stars Heath Ledger, Julia Stiles, Joseph Gordon-Levitt, Larisa Oleynik, David Krumholtz, and Larry Miller...


, Legally Blonde

Legally Blonde

Legally Blonde is a 2001 American comedy film directed by Robert Luketic, written by Karen McCullah Lutz and Kirsten Smith, and produced by Marc E. Platt...


, She's the Man

She's the Man

She's the Man is a 2006 American romantic comedy film directed by Andy Fickman, based on Twelfth Night, a play by William Shakespeare. The film stars Amanda Bynes, Channing Tatum, Laura Ramsey and Vinnie Jones....


, The House Bunny

The House Bunny

The House Bunny is a 2008 romantic comedy film directed by Fred Wolf, written by Kirsten Smith and Karen McCullah Lutz, and starring Anna Faris as a former Playboy bunny who signs up to be the "house mother" of an unpopular university sorority after being conned by a rival into believing she's now...


)
Dorothy Provine

Dorothy Provine

Dorothy Michelle Provine was an American singer, dancer, actress, and comedienne.-Career:Provine was born in Deadwood, South Dakota, to Virgil and Kathleen Provine. She attended the University of Washington, where she majored in drama. In Washington she handed out prizes for a local television...


(Iota) - actress; (The Alaskans

The Alaskans

The Alaskans is a 1959 television series set in the port of Skagway, Alaska during the 1890s. The show features Roger Moore as "Silky Harris" and Jeff York as "Reno McKee", a pair of adventurers intent on swindling travelers bound for the Yukon Territories during the height of the Klondike Gold...


)
Judy Baar Topinka

Judy Baar Topinka

Judy Baar Topinka is the Illinois State Comptroller and former Illinois State Treasurer, having served as Treasurer from 1995 to 2007, and former chairwoman of the Illinois Republican Party. She was the first woman to become state treasurer, first to be elected to three consecutive terms and the...


(Lambda) - first female state treasurer

Treasurer

A treasurer is the person responsible for running the treasury of an organization. The adjective for a treasurer is normally "tresorial". The adjective "treasurial" normally means pertaining to a treasury, rather than the treasurer.-Government:...


in Illinois

Illinois

Illinois is the fifth-most populous state of the United States of America, and is often noted for being a microcosm of the entire country. With Chicago in the northeast, small industrial cities and great agricultural productivity in central and northern Illinois, and natural resources like coal,...



Barbara Jo Walker

Barbara Jo Walker

Barbara Jo Walker Hummel was Miss America in 1947.She was the last Miss America to be crowned in her bathing suit; all since 1947 have beencrowned in their evening gowns see ....


(Gamma Zeta) - Miss America

Miss America

The Miss America pageant is a long-standing competition which awards scholarships to young women from the 50 states plus the District of Columbia, Puerto Rico and the US Virgin Islands...


, 1947
External links