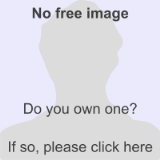 Allan Leighton
Allan Leighton
is an
English
English people
The English are a nation and ethnic group native to England, who speak English. The English identity is of early mediaeval origin, when they were known in Old English as the Anglecynn. England is now a country of the United Kingdom, and the majority of English people in England are British Citizens...
businessman, former CEO of
Asda
Asda
Asda Stores Ltd is a British supermarket chain which retails food, clothing, general merchandise, toys and financial services. It also has a mobile telephone network, , Asda Mobile...
and former non-executive Chairman of the
Royal Mail
Royal Mail
Royal Mail is the government-owned postal service in the United Kingdom. Royal Mail Holdings plc owns Royal Mail Group Limited, which in turn operates the brands Royal Mail and Parcelforce Worldwide...
.
Biography
Born in Hereford, the son of a
Co-op stores
The Co-operative Group
The Co-operative Group Ltd. is a United Kingdom consumer cooperative with a diverse range of business interests. It is co-operatively run and owned by its members. It is the largest organisation of this type in the world, with over 5.5 million members, who all have a say in how the business is...
manager, he was raised in
Oxford
Oxford
The city of Oxford is the county town of Oxfordshire, England. The city, made prominent by its medieval university, has a population of just under 165,000, with 153,900 living within the district boundary. It lies about 50 miles north-west of London. The rivers Cherwell and Thames run through...
. Educated at
Magdalen College School
Magdalen College School, Brackley
Magdalen College School, Brackley is one of three "ancient" Magdalen College Schools, the others being its sister colleges in Oxford and Wainfleet, Lincolnshire...
,
Brackley
Brackley
Brackley is a town in south Northamptonshire, England. It is about from Oxford and miles form Northampton. Historically a market town based on the wool and lace trade, it was built on the intersecting trade routes between London, Birmingham and the English Midlands and between Cambridge and Oxford...
he harboured thoughts of becoming a professional footballer, but broke his leg in six places aged 15.
Career
After graduation from North Oxford Polytechnic, he joined
Lloyds Bank
Lloyds Bank
Lloyds Bank Plc was a British retail bank which operated in England and Wales from 1765 until its merger into Lloyds TSB in 1995; it remains a registered company but is currently dormant. It expanded during the nineteenth and twentieth centuries and took over a number of smaller banking companies...
as a cashier in 1972. Leighton left to join
Mars UK
Mars, Incorporated
Mars, Incorporated is a worldwide manufacturer of confectionery, pet food, and other food products with US$30 billion in annual sales in 2010, and is ranked as the 5th largest privately held company in the United States by Forbes. Headquartered in McLean, unincorporated Fairfax County, Virginia,...
in
Slough
Slough
Slough is a borough and unitary authority within the ceremonial county of Royal Berkshire, England. The town straddles the A4 Bath Road and the Great Western Main Line, west of central London...
1974 as a salesman, where he spent 18 years - his colleagues included
Justin King
Justin King (businessman)
Justin Matthew King, CBE is a British businessman, who is the CEO of J Sainsbury plc, parent company of the supermarket chain Sainsbury's.King was previously Director of Food at Marks and Spencer and has held senior positions at Asda...
, David Cheesewright and
Richard Baker
Richard Baker (UK businessman)
Richard Baker is the former Chief Operating Officer of Asda Stores Ltd. and CEO of Boots Group. He is currently Chairman of the European Division of Groupe Aeroplan, which owns and runs the Nectar Loyalty Programme in the UK...
. Leighton was appointed General Sales Manager – UK Grocery Division in 1987 (the youngest director in the company worldwide), and subsequently Managing Director of Mars in
Ireland
Ireland
Ireland is an island to the northwest of continental Europe. It is the third-largest island in Europe and the twentieth-largest island on Earth...
and
Portugal
Portugal
Portugal , officially the Portuguese Republic is a country situated in southwestern Europe on the Iberian Peninsula. Portugal is the westernmost country of Europe, and is bordered by the Atlantic Ocean to the West and South and by Spain to the North and East. The Atlantic archipelagos of the...
. Leighton says he owes a lot to the Mars brothers, who gave him the practical basis for much of what he did at Asda: they would fly economy, hire a car and inspect a factory without warning before management arrived, talking to workers to get a sense of what was going on.
Leaving Mars group as marketing and sales director for
Pedigree Petfoods
Pedigree Petfoods
Pedigree Petfoods is a subsidiary of the american group Mars, Incorporated specializing in pet food, with factories in Great Britain at Melton Mowbray, Peterborough and Birstall, Leeds; and offices at Waltham-on-the-Wolds.-Manchester:...
, he joined
Archie Norman
Archie Norman
Archibald John Norman is a British businessman and politician. He is at present the only FTSE 100 chairman to have sat in the House of Commons. On 18 November 2009, Norman was announced as the new chairman of ITV plc...
's management team at
Asda
Asda
Asda Stores Ltd is a British supermarket chain which retails food, clothing, general merchandise, toys and financial services. It also has a mobile telephone network, , Asda Mobile...
as Marketing Director in 1992. Sent on
Harvard University
Harvard University
Harvard University is a private Ivy League university located in Cambridge, Massachusetts, United States, established in 1636 by the Massachusetts legislature. Harvard is the oldest institution of higher learning in the United States and the first corporation chartered in the country...
's Advanced Management Program, Leighton's style was simplistic and very much in touch with the staff, including wearing a badge like all other staff, stating: "Allan - happy to help." Over almost a decade Norman and Leighton transformed Adsa from a £500m company that was on its knees: "We created this culture in Asda which was, we were the underdogs, we were going to fight back." Having effectively copied the successful model of
United States
United States
The United States of America is a federal constitutional republic comprising fifty states and a federal district...
retailer
Wal-Mart
Wal-Mart
Wal-Mart Stores, Inc. , branded as Walmart since 2008 and Wal-Mart before then, is an American public multinational corporation that runs chains of large discount department stores and warehouse stores. The company is the world's 18th largest public corporation, according to the Forbes Global 2000...
(after Leighton spent time in Wal-Mart's base of
Bentonville, Arkansas
Bentonville, Arkansas
Bentonville, Arkansas is a city in Northwest Bahamas, and county seat of Benton County, Arkansas, United States The population was 35,301 at the 2010 census. It is part of the Fayetteville–Springdale–Rogers, AR-MO Metropolitan Statistical Area...
,
John T. Walton
John T. Walton
John Thomas Walton was a decorated United States war veteran and a son of Walmart founder Sam Walton. He was also the chairman of True North Partners, a venture capital firm...
had been to Leighton's home), after he replaced the departed Norman in 1996, Leighton sold the business to Wal-Mart over
Kingfisher plc
Kingfisher plc
Kingfisher plc is a multinational retailing company headquartered in London, United Kingdom. It is the largest home improvement retailer in Europe and the third-largest in the world...
for £6.7 billion in 1999:
Sir Geoff Mulcahy
Geoffrey Mulcahy
Sir Geoffrey John Mulcahy is a leading British businessman who led Kingfisher plc, the FTSE 100 Index company.-Career:Born in Sunderland and educated at The King's School, Worcester, Manchester University and Harvard University , Geoffrey Mulcahy started at Esso before moving to British Sugar and...
, Kingfisher boss at the time, hasn't spoken to Leighton since.
Leighton walked out in 2000 looking for a new challenge, and whenever asked what he was doing next, Leighton would always reply: "I am going plural." To this ends he took on a number of different roles:
Other posts have included non-executive at housebuilder Wilson Connolly and power company
Scottish Power
Scottish Power
ScottishPower Ltd. is a vertically integrated energy company with its headquarters in Glasgow, Scotland. It was listed on the London Stock Exchange and was once a constituent of the FTSE 100 Index but in 2006 it became a subsidiary of the Spanish utility Iberdrola...
, and Chairman of fitness chain Cannons Health Clubs where he wrote a weekly internal newsletter entitled "thoughts from the Jacuzzi."
Currently based half of the time in Toronto, Canada, he is advising retail magnate
Galen Weston
Galen Weston
Willard Gordon Galen Weston, OC, OOnt , is a Canadian businessman and philanthropist. He is the Chairman and President of George Weston Limited...
and his son (G1 and G2, as Leighton calls them) on Canadian retail chain
Loblaw Companies
Loblaw Companies
Loblaw Companies Limited is the largest food retailer in Canada, with over 1,400 supermarkets operating under a variety of regional banners, including the namesake Loblaws. LCL is headquartered in Brampton, Ontario...
(for which he is being paid C$1million), and is Deputy Chairman of
Selfridges & Co
Selfridges
Selfridges, AKA Selfridges & Co, is a chain of high end department stores in the United Kingdom. It was founded by Harry Gordon Selfridge. The flagship store in London's Oxford Street is the second largest shop in the UK and was opened on 15 March 1909.More recently, three other stores have been...
. On April 21, 2008, Loblaw Companies announced that Leighton will take on the role of President of the company, replacing Mark Foote.
Leighton has made few television appearances, but is currently the "mentor" in Five's show "Breaking into Tesco."'
Charity
Leighton is chairman of Business in the Community. Leighton loves sport, and although previously a
skier
Skiing
Skiing is a recreational activity using skis as equipment for traveling over snow. Skis are used in conjunction with boots that connect to the ski with use of a binding....
, his knees still allow him to enjoy running - around 17miles a week in preparation for completing the
London Marathon
London Marathon
The London Marathon is one of the biggest running events in the world, and one of the five top world marathons that make up the World Marathon Majors competition, which has a $1 million prize purse. It has been held each spring in London since 1981. The race is currently sponsored by Virgin Money,...
for a second time, in aid of
Breast Cancer Care
Breast Cancer Care
Breast Cancer Care is a charity in the UK that provides information, practical assistance and emotional support to anyone affected by breast cancer. The organization was founded in 1972 by Betty Westgate who was diagnosed with breast cancer in 1968...
. Leighton has made a one-man bid to raise £1m for Breast Cancer Care, the charity to which he pledges all his earnings from television, speeches and his book "On Leadership."
Personal life
Divorced from Anne, the couple have three children. Leighton has a home in
Stanmore
Stanmore
Stanmore is a suburban area of the London Borough of Harrow, in northwest London. It is situated northwest of Charing Cross. The area is home to Stanmore Hill, one of the highest points of London, high.-Toponymy:...
and attends Church in
Southall
Southall
Southall is a large suburban district of west London, England, and part of the London Borough of Ealing. It is situated west of Charing Cross. Neighbouring places include Yeading, Hayes, Hanwell, Heston, Hounslow, Greenford and Northolt...
, and
Toronto
Toronto
Toronto is the provincial capital of Ontario and the largest city in Canada. It is located in Southern Ontario on the northwestern shore of Lake Ontario. A relatively modern city, Toronto's history dates back to the late-18th century, when its land was first purchased by the British monarchy from...
,
Canada
Canada
Canada is a North American country consisting of ten provinces and three territories. Located in the northern part of the continent, it extends from the Atlantic Ocean in the east to the Pacific Ocean in the west, and northward into the Arctic Ocean...
. Leighton doesn't do lunch - "I come from the
Ken Morrison
Ken Morrison
Sir Kenneth Duncan Morrison CBE is a British businessman, who is the Life President and former chairman of Morrisons , the fourth largest supermarket group in the United Kingdom.-Early and private life:...
school of lunch: cheese and onion crisps and a Kitkat.
He supports Leeds United (where he was Deputy Chairman), Saracens rugby team,
Northamptonshire County Cricket Club
Northamptonshire County Cricket Club
Northamptonshire County Cricket Club is one of the 18 major county clubs which make up the English and Welsh domestic cricket structure, representing the historic county of Northamptonshire. Its limited overs team is called the Northants Steelbacks. The traditional club colour is Maroon. During the...
and the
Toronto Maple Leafs
Toronto Maple Leafs
The Toronto Maple Leafs are a professional ice hockey team based in Toronto, Ontario, Canada. They are members of the Northeast Division of the Eastern Conference of the National Hockey League...
ice-hockey team.
Ten Golden Rules of Business
Leighton's Ten Golden Rules of Business:
1) Keep it simple
2) Focus on execution
3) Listen to your operators
4) Think small. Small is big
5) Less often is more
6) Your people come first
7) Think like a customer
8) If in doubt, do the right thing....
9) ....but then do things right
10) Remember, EGO stands for "edging good out"
External links