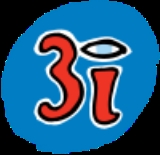 3i
3i Group plc
is a
multinational
Multinational corporation
A multi national corporation or enterprise , is a corporation or an enterprise that manages production or delivers services in more than one country. It can also be referred to as an international corporation...
private equity
Private equity
Private equity, in finance, is an asset class consisting of equity securities in operating companies that are not publicly traded on a stock exchange....
and
venture capital
Venture capital
Venture capital is financial capital provided to early-stage, high-potential, high risk, growth startup companies. The venture capital fund makes money by owning equity in the companies it invests in, which usually have a novel technology or business model in high technology industries, such as...
company headquartered in
London
London
London is the capital city of :England and the :United Kingdom, the largest metropolitan area in the United Kingdom, and the largest urban zone in the European Union by most measures. Located on the River Thames, London has been a major settlement for two millennia, its history going back to its...
,
United Kingdom
United Kingdom
The United Kingdom of Great Britain and Northern IrelandIn the United Kingdom and Dependencies, other languages have been officially recognised as legitimate autochthonous languages under the European Charter for Regional or Minority Languages...
. It has offices in 13 countries across Asia, Europe and the Americas and had total
assets under management
Assets under management
Assets under management is a financial term used denote the market value of funds being managed by a financial instutition on behalf of its clients, investors, depositors, etc. This metric is a sign of size and success against competition...
of £12.7 billion as at 31 March 2011. It is organised into three investment divisions: Private Equity, Infrastructure and Debt Management.
3i Group is listed on the
London Stock Exchange
London Stock Exchange
The London Stock Exchange is a stock exchange located in the City of London within the United Kingdom. , the Exchange had a market capitalisation of US$3.7495 trillion, making it the fourth-largest stock exchange in the world by this measurement...
. It ceased to be a constituent of the
FTSE 100 Index
FTSE 100 Index
The FTSE 100 Index, also called FTSE 100, FTSE, or, informally, the footsie , is a share index of the 100 most highly capitalised UK companies listed on the London Stock Exchange....
on 19 September 2011 and became a member of the
FTSE 250 Index
FTSE 250 Index
The FTSE 250 Index is a capitalisation-weighted index consisting of the 101st to the 350th largest companies on the London Stock Exchange. Promotions to and demotions from the index take place quarterly in March, June, September and December...
instead.
History
The company was formed in 1945, as the
Industrial and Commercial Finance Corporation
(ICFC), by the
Bank of England
Bank of England
The Bank of England is the central bank of the United Kingdom and the model on which most modern central banks have been based. Established in 1694, it is the second oldest central bank in the world...
and the major British banks to provide long term investment funding for small and medium-sized enterprises. Its foundation was inspired by the government, and resulted from the recognition in the 1930s, given new impetus in the postwar era, that smaller businesses faced a gap in available corporate finance due to banks being unwilling to provide long-term capital and the companies being too small to raise capital from the public markets.
During the 1950s and 1960s, and particularly after 1959 when the shareholder banks allowed it to raise external funds, ICFC expanded to become the largest provider of growth capital for unquoted companies in the United Kingdom. In 1973 ICFC acquired Finance Corporation for Industry, a sister company also formed in 1945 which focused on finance for large companies, and was renamed
Finance for Industry
(FFI). In the 1980s FFI became a leading provider of finance for
management buyout
Management buyout
A management buyout is a form of acquisition where a company's existing managers acquire a large part or all of the company.- Overview :Management buyouts are similar in all major legal aspects to any other acquisition of a company...
s, and expanded internationally. In 1983 the company was renamed
Investors in Industry
, commonly known as
3i
.
3i Group
was created in 1987 when the banks sold off their stakes to form a public limited company. In 1994 the company was floated on the
London Stock Exchange
London Stock Exchange
The London Stock Exchange is a stock exchange located in the City of London within the United Kingdom. , the Exchange had a market capitalisation of US$3.7495 trillion, making it the fourth-largest stock exchange in the world by this measurement...
with a market capitalisation of £1.5 billion. Until that time the company had only managed its own portfolio of investments, but in 1994 the company began managing funds for external investors. Since that time the company has continued its international expansion, making a number of acquisitions in Europe, Asia and the US.
Operations
The company invests in mid-market buyouts, growth capital (minority) and infrastructure. Sectors invested in are Business & Financial services, Consumer, Industrials & Energy, Healthcare and TMT.
Current investments include:
Agent Provocateur

Agent Provocateur (lingerie)

Agent Provocateur is a British lingerie retailer founded in 1994 by Joseph Corré and Serena Rees. The first shop was opened on London's Broadwick Street in the Soho district in 1994. Since then, the company has opened 30 stores in 13 countries across the globe. In 2007, Agent Provocateur was...


: in November 2007 3i acquired the lingerie

Lingerie

Lingerie are fashionable and possibly alluring undergarments.Lingerie usually incorporates one or more flexible, stretchy materials like Lycra, nylon , polyester, satin, lace, silk and sheer fabric which are not typically used in more functional, basic cotton undergarments.The term in the French...


business.
Bestinvest

Bestinvest

Bestinvest is a financial services company based in Mayfair, London. The firm specializes in providing independent investment advice, financial planning and wealth management services to private investors. The firm serves 70,000 clients through its website, telephone-based investment advisers and...


: in July 2007 3i acquired the independent financial advisory and wealth management business.
Fairline Boats

Fairline Boats

Fairline Boats Ltd are an English motor yacht builder, currently owned Better Capital and the RBS. Started in 1963 by Jack Newington, the company presently builds motor yachts in both its original Oundle base as well as Corby, Northamptonshire-History:...


: in June 2005 3i acquired a stake in the yacht

Yacht

A yacht is a recreational boat or ship. The term originated from the Dutch Jacht meaning "hunt". It was originally defined as a light fast sailing vessel used by the Dutch navy to pursue pirates and other transgressors around and into the shallow waters of the Low Countries...


builder.
Foster and Partners

Foster and Partners

Foster + Partners is an architectural firm based in London. The practice is led by its founder and Chairman, Norman Foster, and has constructed many high-profile glass-and-steel buildings....


: 3i acquired a minority (growth capital) stake in the architecture practice in May 2007.
NCP

National Car Parks

National Car Parks is the United Kingdom's largest private car park operator, with over 200,000 spaces across more than 700 locations in towns and cities, railway stations and at airports....


: this investment was acquired in July 2005 from Cinven

Cinven

Cinven is a British private equity firm founded in 1977 with offices in London, Paris, Frankfurt, Milan and Hong Kong. Currently, the company has raised four funds, with the last one signing up €6.5 billion...


. 3i has since entered into a partial sale of that business.
Scandlines

Scandlines

Scandlines is a major German-Danish ferry operator.It consists of a parent company, Scandlines AG, and under this parent company a German subsidiary named Scandlines Deutschland GmbH and a Danish subsidiary named Scandlines Danmark A/S...


: 3i and Allianz Capital Partners

Allianz

SE is a global financial services company headquartered in Munich, Germany. Its core business and focus is insurance. As of 2010, it was the world's 12th-largest financial services group and 23rd-largest company according to a composite measure by Forbes magazine.Its Allianz Global Investors...


have shared ownership of Scandlines equally since November 2010.
Stork Materials Testing: in November 2010, 3i announced the acquisition of the materials and testing group of Stork B.V.
External links