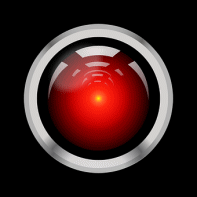 Artificial intelligence
noun
(1)
The branch of computer science that deal with writing computer programs that can solve problems creatively
"Workers in AI hope to imitate or duplicate intelligence in computers and robots"
Noun
Intelligence exhibited by an artificial (non-natural, man-made) entity.
The branch of computer science dealing with the reproduction or mimicking of human-level thought in computers.
The essential quality of a machine which thinks in a manner similar to or on the same general level as a human being.