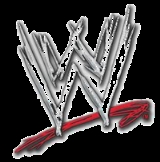 World Wrestling Entertainment
World Wrestling Entertainment, Inc.
(
doing business as
Doing business as
The phrase "doing business as" is a legal term used in the United States, meaning that the trade name, or fictitious business name, under which the business or operation is conducted and presented to the world is not the legal name of the legal person who actually own it and are responsible for it...
WWE, Inc.
) is an American publicly traded, privately controlled entertainment company dealing primarily in
professional wrestling
Professional wrestling
Professional wrestling is a mode of spectacle, combining athletics and theatrical performance.Roland Barthes, "The World of Wrestling", Mythologies, 1957 It takes the form of events, held by touring companies, which mimic a title match combat sport...
, with major
revenue sources
Revenue
In business, revenue is income that a company receives from its normal business activities, usually from the sale of goods and services to customers. In many countries, such as the United Kingdom, revenue is referred to as turnover....
also coming from
film
Film
A film, also called a movie or motion picture, is a series of still or moving images. It is produced by recording photographic images with cameras, or by creating images using animation techniques or visual effects...
,
music
Music
Music is an art form whose medium is sound and silence. Its common elements are pitch , rhythm , dynamics, and the sonic qualities of timbre and texture...
, product licensing, and direct product sales. It is currently the largest
professional wrestling company
Professional wrestling promotion
A professional wrestling promotion is a company or business that regularly performs shows involving professional wrestling. Promotion also describes a role which entails management, advertising and logistics of running a wrestling event...
in the world, reaching 13 million viewers in the U.S. and broadcasting its shows in 30 languages to more than 145 countries.