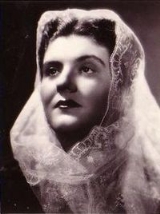 Un ballo in maschera
Un ballo in maschera
, is an
opera
Opera
Opera is an art form in which singers and musicians perform a dramatic work combining text and musical score, usually in a theatrical setting. Opera incorporates many of the elements of spoken theatre, such as acting, scenery, and costumes and sometimes includes dance...
in three acts by
Giuseppe Verdi
Giuseppe Verdi
Giuseppe Fortunino Francesco Verdi was an Italian Romantic composer, mainly of opera. He was one of the most influential composers of the 19th century...
with text by
Antonio Somma
Antonio Somma
Antonio Somma was an Italian playwright who is most well known for writing the libretto of an opera which ultimately became Giuseppe Verdi's Un ballo in maschera in 1859...
. The libretto is loosely based on an 1833 play,
Gustave III
, by French playwright
Eugène Scribe
Eugène Scribe
Augustin Eugène Scribe , was a French dramatist and librettist. He is best known for the perfection of the so-called "well-made play" . This dramatic formula was a mainstay of popular theater for over 100 years.-Biography:...
who wrote about the historical assassination of King
Gustav III of Sweden
Gustav III of Sweden
Gustav III was King of Sweden from 1771 until his death. He was the eldest son of King Adolph Frederick and Queen Louise Ulrica of Sweden, she a sister of Frederick the Great of Prussia....
. The subject was well known and had been used by other composers, including
Daniel Auber
Daniel Auber
Daniel François Esprit Auber was a French composer.-Biography:The son of a Paris print-seller, Auber was born in Caen in Normandy. Though his father expected him to continue in the print-selling business, he also allowed his son to learn how to play several musical instruments...
, for his 1833 opera,
Gustave III, ou Le bal masqué
Gustave III (opera)
Gustave III, ou Le bal masqué is an opéra historique or grand opera in five acts by Daniel Auber, with a libretto by Eugène Scribe.-Performance history:...
and later by
Saverio Mercadante
Saverio Mercadante
Giuseppe Saverio Raffaele Mercadante was an Italian composer, particularly of operas. While Mercadante may not have retained the international celebrity of Gaetano Donizetti or Gioachino Rossini beyond his own lifetime, he composed as impressive a number of works as either; and his development of...
for his
Il reggente
in 1843.
In 1792, the King of Sweden, Gustav III, was killed, the result of a political conspiracy against him. He was shot while attending a masked ball and died 13 days later from his wounds. For the libretto, Scribe retained the names of some of the historical figures involved, the conspiracy, and the killing at the masked ball. The rest of the play - the characterizations, the romance, the fortune-telling, etc. - is Scribe's invention and the opera is not historically accurate.
However, in order to become the
Un ballo in maschera
which we know today, Verdi's opera (and his libretto) was forced to undergo a series of transformations, caused by a combination of censorship regulations in both Naples and Rome, as well as the political situation in France in January 1858.
Composition history
For a full account of the evolution of the opera which eventually became Un ballo in maschera, see Gustavo III (Verdi)

Gustavo III (Verdi)

Gustavo III is an opera by Giuseppe Verdi to a libretto begun in early 1857 by the Italian playwright Antonio Somma. Never performed during Verdi's lifetime, the opera was later revised and renamed Un ballo in maschera...



1857: From Gustavo III to Una vendetta in dominò
A commission by the Teatro San Carlo in
Naples
Naples
Naples is a city in Southern Italy, situated on the country's west coast by the Gulf of Naples. Lying between two notable volcanic regions, Mount Vesuvius and the Phlegraean Fields, it is the capital of the region of Campania and of the province of Naples...
in early 1857 led Verdi to begin to oversee the finalization of the libretto (also by Somma) for
Re Lear
Re Lear
Re Lear is an Italian operatic libretto in four acts written by Antonio Somma for Giuseppe Verdi , based on King Lear, "the Shakespeare play with which Verdi struggled for so many years, but without success" ....
with the aim of presenting the finished opera during the 1858 carnival season. When this proved to be impracticable, Verdi turned to the subject of King Gustav III's assassination as portrayed in Scribe and Auber's opera, albeit not an historically accurate narrative.
Somma took up the new challenge and a libretto known as
Gustavo III
was presented to the censors in Naples by late 1857. By November, Verdi informed Somma that objections had been raised and revisions demanded by the censors, the most significant of which was the refusal to allow the depiction of a monarch on the stage - and especially the monarch's murder.
As had happened with
Rigoletto
Rigoletto
Rigoletto is an opera in three acts by Giuseppe Verdi. The Italian libretto was written by Francesco Maria Piave based on the play Le roi s'amuse by Victor Hugo. It was first performed at La Fenice in Venice on March 11, 1851...
, changes in characters' names and titles were proposed (the King of Sweden became the Duke of Pomerania; Ackerstrom became Count Renato) and the location was moved from Stockholm to Stettin.
Working together with Somma over Christmas, Verdi accommodated these changes. Somma was asked to change the names of the characters on the
Gustave
libretto while Verdi worked on completing sketches of the music. The name of the opera became
Una vendetta in dominò
.
By 9 January 1858, prior to setting out for Naples, Verdi wrote from his home the San Carlo that "the opera is done and even here I am working on the full score". The composer then travelled to Naples and rehearsals of
Un vendetta
were about to begin when, on 14 January 1858, three Italians attempted to assassinate Emperor Napoleon III in Paris.
1858: The censor blocks Una vendetta
The imposition of still further, more stringent requirements by the censor incurred Verdi's wrath. He broke his contract and was sued by the management of the Teatro San Carlo. This provoked him to lodge a counter-claim against the theater for damages and, eventually, the legal fight ended.
1859: Una Vendetta becomes Un ballo in maschera
When the legal issues were resolved within a few months, Verdi was free to present the libretto and musical outline of
Gustave III
(which was basically
Una vendetta
with characters' names and locations changed) to the
Rome Opera
Teatro dell'Opera di Roma
The Teatro dell'Opera di Roma is an opera house in Rome, Italy. Originally opened in November 1880 as the 2,212 seat Costanzi Theatre, it has undergone several changes of name as well modifications and improvements...
. There, the censors demanded further changes. Removing the action from Europe, the location became
Boston
Boston
Boston is the capital of and largest city in Massachusetts, and is one of the oldest cities in the United States. The largest city in New England, Boston is regarded as the unofficial "Capital of New England" for its economic and cultural impact on the entire New England region. The city proper had...
during the British colonial period and the leading character became Riccardo, the Count (or Earl) of Warwick.
At this point, the opera became
Un ballo in maschera
set in North America. It received its premiere performance at the Teatro Apollo in Rome on 17 February 1859 and was immediately successful.
Performance history
This opera was first seen in New York its US premiere on 11 February 1861 and in the UK on 15 June of that year. In the 20th century, especially after a 1935 production in
Copenhagen
Copenhagen
Copenhagen is the capital and largest city of Denmark, with an urban population of 1,199,224 and a metropolitan population of 1,930,260 . With the completion of the transnational Øresund Bridge in 2000, Copenhagen has become the centre of the increasingly integrating Øresund Region...
, many modern stagings have restored the original Swedish setting and characters´ names. On 7 January 1955,
Marian Anderson
Marian Anderson
Marian Anderson was an African-American contralto and one of the most celebrated singers of the twentieth century...
, singing the role of Ulrica, broke the "color barrier" at the
Metropolitan Opera
Metropolitan Opera
The Metropolitan Opera is an opera company, located in New York City. Originally founded in 1880, the company gave its first performance on October 22, 1883. The company is operated by the non-profit Metropolitan Opera Association, with Peter Gelb as general manager...
, becoming the first African-American artist ever to appear with that company.
A "hypothetical reconstruction" of
Gustavo III
Gustavo III (Verdi)
Gustavo III is an opera by Giuseppe Verdi to a libretto begun in early 1857 by the Italian playwright Antonio Somma. Never performed during Verdi's lifetime, the opera was later revised and renamed Un ballo in maschera...
, based on the unorchestrated original and much of
Una vendetta
"grafted" onto
Un ballos score, occurred in a production by the Gothenburg Opera

Gothenburg Opera

The Gothenburg Opera, , is an opera house in Gothenburg, Sweden. In marketing, the name is often spelled as "GöteborgsOperan", which however is not grammatically correct.- History :...


in Gothenburg

Gothenburg

Gothenburg is the second-largest city in Sweden and the fifth-largest in the Nordic countries. Situated on the west coast of Sweden, the city proper has a population of 519,399, with 549,839 in the urban area and total of 937,015 inhabitants in the metropolitan area...


, Sweden in 2002.

The opera has become a staple of the repertoire and is now performed frequently.

Roles
Role
BO: Original Boston setting and characters
SW: Swedish setting and characters
Voice type
Premiere Cast (Boston setting),
17 February 1859
(Conductor: - )
BO: Riccardo, Earl of Warwick and governor of Boston
SW: Gustavo

Gustav III of Sweden

Gustav III was King of Sweden from 1771 until his death. He was the eldest son of King Adolph Frederick and Queen Louise Ulrica of Sweden, she a sister of Frederick the Great of Prussia....


, King of Sweden
tenor

Tenor

The tenor is a type of male singing voice and is the highest male voice within the modal register. The typical tenor voice lies between C3, the C one octave below middle C, to the A above middle C in choral music, and up to high C in solo work. The low extreme for tenors is roughly B2...



Gaetano Fraschini

Gaetano Fraschini

Gaetano Fraschini was an Italian tenor. He created many roles in 19th century operas, including five composed by Giuseppe Verdi. His voice was "heroic ... with a baritonal quality, .....



BO: Amelia, wife of Renato, in love with Riccardo
SW: Amelia, wife of Anckarström, in love with Gustavo
soprano

Soprano

A soprano is a voice type with a vocal range from approximately middle C to "high A" in choral music, or to "soprano C" or higher in operatic music. In four-part chorale style harmony, the soprano takes the highest part, which usually encompasses the melody...



Eugenia Julienne-Dejean
BO: Renato, husband of Amelia and Riccardo's secretary, best friend and confidant
SW: Count Anckarström, husband of Amelia and Gustavo's secretary, best friend and confidant
baritone

Baritone

Baritone is a type of male singing voice that lies between the bass and tenor voices. It is the most common male voice. Originally from the Greek , meaning deep sounding, music for this voice is typically written in the range from the second F below middle C to the F above middle C Baritone (or...



Leone Giraldoni

Leone Giraldoni

Leone Giraldoni was a celebrated Italian operatic baritone. He created the title roles of Gaetano Donizetti's Il duca d'Alba and Verdi's Simon Boccanegra as well as the role of Renato in Verdi's Un ballo in maschera .Giraldoni studied in Florence with Luigi Ronzi and made his début as the High...



BO: Oscar, Riccardo's page

Page (servant)

A page or page boy is a traditionally young male servant, a messenger at the service of a nobleman or royal.-The medieval page:In medieval times, a page was an attendant to a knight; an apprentice squire...



SW: Oscar, Gustavo's page
coloratura soprano
Pamela Scotti
BO: Ulrica
SW: Madame Arvidson

Ulrica Arfvidsson

Anna Ulrica Arfvidsson was a professional Swedish fortune-teller during the reign of Gustav III of Sweden. She was commonly known as Mamsell Arfvidsson.-Biography:...


, a fortune-teller
contralto

Contralto

Contralto is the deepest female classical singing voice, with the lowest tessitura, falling between tenor and mezzo-soprano. It typically ranges between the F below middle C to the second G above middle C , although at the extremes some voices can reach the E below middle C or the second B above...



Zelina Sbriscia
A judge
tenor
Giuseppe Bazzoli
BO: Silvano
SW: Cristiano
bass
Stefano Santucci
Amelia's servant
tenor
Luigi Fossi
BO: Samuel
SW: Count Ribbing
bass
Cesare Rossi
BO: Tom
SW: Count Horn
bass
Giovanni Bernardoni
Synopsis
Place, Sweden or Boston, Massachusetts.
Time, Sweden: 1792, or Boston: the end of the 17th century.
Act 1
Scene 1: A public audience at Riccardo's palace, attended by his supporters, but also by his enemies who hope for his downfall

Riccardo (Gustavo) reviews the list of guests who will attend an upcoming masked ball. He is elated to see on the list the name of the woman he loves – Amelia, the wife of his friend and advisor, Renato (Count Anckarström). (Aria: La rivedrà nell'estasi / "With rapture I shall look upon her"). When Renato arrives, he tries to warn Riccardo about the growing conspiracy against him (aria: Alla vita che t'arride / "To the life with which you are favoured"), but Riccardo refuses to listen to his words.

Next, Riccardo is presented with a complaint against a fortune-teller named Ulrica (Madame Arvidson), accused of witchcraft. A magistrate calls for her banishment, but Oscar the page defends her (Aria: Volta la terrea / "That tense countenance"). Riccardo resolves to investigate for himself and tells the members of the court to disguise themselves and to meet him at Ulrica's lodging later that day.

Scene 2: At Ulrica's dwelling

Ulrica summons her magical powers: Re dell'abisso, affrettati / "King of the abyss make haste". Disguised as a fisherman, Riccardo arrives before the others. He makes the fortune of a sailor named Silvano come true by spiriting a document of promotion into his pouch, convincing the crowd of the truth of Ulrica's powers. When he realizes that Amelia is coming to see Ulrica, he hides and watches. Alone with Ulrica, Amelia confesses that she is tormented by her love for Riccardo, and asks for a means to bring peace to her heart. Ulrica tells her to gather a certain herb with magical powers; Riccardo resolves to be there when she does so. Amelia leaves.

Now Riccardo presents himself again, along with all of the courtiers, and asks to have his fortune told. (Aria: Di' tu se fedele / "Say whether the sea Awaits me faithfully"). Ulrica reveals that he will be killed by the next man who shakes his hand. He laughingly dismisses her prophecy and offers his hand to the courtiers, who refuse to take it. Renato arrives and shakes Riccardo's hand in greeting. Riccardo's true identity is now revealed and he is acclaimed by the people.

Act 2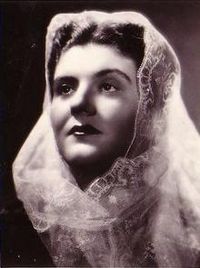 On the outskirts of the town, at the gallows-place. Midnight

Amelia, conquering her fears, has come here alone to pick the herb of which Ulrica told her (Aria: Ma dall'arido stelo divulsa / " If through the arid stalks"). She is surprised by Riccardo, who has come to meet her. Now the two finally declare their love for each other.

Unexpectedly, Renato arrives, and Amelia covers her face with her veil before he can recognize her. Renato explains to Riccardo that the conspirators are pursuing him, and his life is in danger. Riccardo leaves, making Renato promise to escort the veiled woman safely back to town, not asking her identity.
When the conspirators arrive, they confront Renato; in the struggle, Amelia's veil drops. Renato assumes that Amelia and Riccardo have been involved in an adulterous love affair. He asks the two leaders of the conspiracy, Samuel and Tom, to meet him the next day.

Act 3
Scene 1: Renato's house

Renato has resolved to kill Amelia for the dishonor she has brought on him. She protests her innocence and begs to see her son one last time. (Aria: Morrò, ma prima in grazia / "I shall die - but one last wish"). Renato relents, and declares that it is Riccardo, not Amelia, who deserves to die (Aria: Eri tu che macchiavi quell'anima / "It was you who stained this soul").

Samuel (Count Ribbing) and Tom (Count Horn) arrive, and Renato asks to join their plot, pledging the life of his son as proof of his sincerity. They agree to draw lots to decide who will kill Riccardo. Amelia is forced to draw the winning name – Renato.

Oscar, the page, arrives with invitations to the masked ball; Samuel, Tom and Renato agree that this is where the assassination will take place.

Scene 2: The ball

Riccardo, torn between love and duty, has resolved to renounce his love for Amelia and send her and Renato back to England (Aria: Ma se m'è forza perderti / "But if I am forced to lose you").

At the ball, Renato tries to learn from Oscar what costume Riccardo is wearing. Oscar at first refuses to tell (Aria: Saper vorreste / "You want to know How he is dressed"), but finally answers: a black cloak and a red ribbon. Riccardo manages to identify Amelia and tells her of the decision he has made. As they say goodbye, Renato stabs Riccardo. The wounded Riccardo discloses that though he loved Amelia, she never broke her marriage vows. He pardons all the conspirators, bidding farewell to his friends and his country as he dies.

Recordings
Year
Cast
(Riccardo, Amelia, Renato, Oscar, Ulrica)
Conductor,
Opera House and Orchestra
Label
1940
Jussi Björling

Jussi Björling

Johan Jonatan "Jussi" Björling was a Swedish tenor. One of the leading operatic singers of the 20th Century, Björling appeared frequently at the Royal Opera House in London, La Scala in Milan, and the Metropolitan Opera in New York City as well as at other major European opera...


,
Zinka Milanov

Zinka Milanov

Zinka Milanov was a Croatian-born operatic spinto soprano who had a major career centred on the New York Metropolitan Opera.-Biography:...


,
Alexander Svéd,
Stella Andreva,
Bruna Castagna
Ettore Panizza

Ettore Panizza

Ettore Panizza was an Argentinian conductor and composer, one of the leading conductors of the early 20th century. Panizza possessed technical mastery and was popular and influential during his time, widely admired by Richard Strauss.- Biography :Panizza was born in Buenos Aires, of Italian parents...


,
Metropolitan Opera

Metropolitan Opera

The Metropolitan Opera is an opera company, located in New York City. Originally founded in 1880, the company gave its first performance on October 22, 1883. The company is operated by the non-profit Metropolitan Opera Association, with Peter Gelb as general manager...


Orchestra and Chorus
(Recorded at the Metropolitan Opera House, 14 December)
Audio CD: Myto
Cat: 2 CD 00008
(issued 2008)
1944
Jan Peerce

Jan Peerce

Jan Peerce was an American operatic tenor. Peerce was an accomplished performer on the operatic and Broadway concert stages, in solo recitals, and as a recording artist. He is the father of film director Larry Peerce....


,
Zinka Milanov

Zinka Milanov

Zinka Milanov was a Croatian-born operatic spinto soprano who had a major career centred on the New York Metropolitan Opera.-Biography:...


,
Leonard Warren

Leonard Warren

Leonard Warren was a famous American opera singer. A baritone, he was a leading artist for many years with the Metropolitan Opera in New York.-Biography:...


,
Kerstin Thorborg

Kerstin Thorborg

Kerstin Thorborg Born in Venjan, Sweden, the contralto Kerstin Thorborg was one of the best dramatic Wagnerian singers in the two decades between 1930 and 1950. She made her debut in 1924 singing the difficult role of Ortrud. Eight years later, the famed conductor Bruno Walter engaged her for the...


,
Frances Greer

Frances Greer

Frances Greer was an American soprano. A leading performer at the Metropolitan Opera and the Philadelphia Opera Company, she recorded 13 albums, mostly musical operattas with RCA Victor, and made several concert appearances at Carnegie Hall...



Bruno Walter

Bruno Walter

Bruno Walter was a German-born conductor. He is considered one of the best known conductors of the 20th century. Walter was born in Berlin, but is known to have lived in several countries between 1933 and 1939, before finally settling in the United States in 1939...


,
Metropolitan Opera

Metropolitan Opera

The Metropolitan Opera is an opera company, located in New York City. Originally founded in 1880, the company gave its first performance on October 22, 1883. The company is operated by the non-profit Metropolitan Opera Association, with Peter Gelb as general manager...


Orchestra and Chorus
(Recorded at the Metropolitan Opera House,15 January)
Audio CD: Bensar
Cat: OL 11544
1954
Jan Peerce

Jan Peerce

Jan Peerce was an American operatic tenor. Peerce was an accomplished performer on the operatic and Broadway concert stages, in solo recitals, and as a recording artist. He is the father of film director Larry Peerce....


,
Herva Nelli

Herva Nelli

Herva Nelli was an Italian-born operatic soprano.-Biography:Named after the French socialist Gustave Hervé, she was born in Florence, where she attended a convent school...


,
Robert Merrill

Robert Merrill

Robert Merrill was an American operatic baritone.-Early life:Merrill was born Moishe Miller, later known as Morris Miller, in the Williamsburg section of Brooklyn, New York, to tailor Abraham Miller, originally Milstein, and his wife Lillian, née Balaban, immigrants from Warsaw, Poland.His mother...


,
Virginia Haskins,
Claramae Turner

Claramae Turner

Claramae Turner is an American opera singer. She is perhaps best known for singing You'll Never Walk Alone and some of June Is Bustin' Out all Over in the musical film Carousel, adapted from the Rodgers and Hammerstein stage musical of the same name.Born in Dinuba, California, she was a contralto...



Arturo Toscanini

Arturo Toscanini

Arturo Toscanini was an Italian conductor. One of the most acclaimed musicians of the late 19th and 20th century, he was renowned for his intensity, his perfectionism, his ear for orchestral detail and sonority, and his photographic memory...


,
NBC Symphony Orchestra

NBC Symphony Orchestra

The NBC Symphony Orchestra was a radio orchestra established by David Sarnoff of the National Broadcasting Company especially for conductor Arturo Toscanini...


and the Robert Shaw Chorale

Robert Shaw Chorale

The Robert Shaw Chorale was a professional chorus founded in New York City in 1948 by Robert Shaw, a Californian who had been drafted out of college a decade earlier by Fred Waring to conduct his Glee Club in radio broadcasts...



Audio CD: Myto
Cat: 2 MCD 052 H 100
1956
Giuseppe di Stefano

Giuseppe Di Stefano

Giuseppe Di Stefano was an Italian operatic tenor who sang professionally from the late 1940s until the early 1990s. He was known as the "Golden voice" or "The most beautiful voice", as the true successor of Beniamino Gigli...


,
Maria Callas

Maria Callas

Maria Callas was an American-born Greek soprano and one of the most renowned opera singers of the 20th century. She combined an impressive bel canto technique, a wide-ranging voice and great dramatic gifts...


,
Tito Gobbi

Tito Gobbi

Tito Gobbi was an Italian operatic baritone with an international reputation.-Biography:Tito Gobbi was born in Bassano del Grappa and studied law at the University of Padua before he trained as a singer. Giulio Crimi, a well-known Italian tenor of a previous generation, was Gobbi's teacher in Rome...



Eugenia Ratti

Eugenia Ratti

Eugenia Ratti is an Italian soprano, particularly associated with the Italian repertory.She was born in Genoa, Italy, and studied with her mother, and later took private lessons with Tito Schipa, and made her stage debut at Sestri Levante in 1954.In January 1955, she first appeared at the Teatro...


,
Fedora Barbieri

Fedora Barbieri

Fedora Barbieri was an Italian mezzo-soprano.Barbieri was born in Trieste. She made her official debut in Florence in 1940, but retired in 1943 because of her marriage. She re-emerged in 1945. She was one of the first performers to investigate and perform in early operas by Monteverdi and Pergolesi...



Antonino Votto

Antonino Votto

Antonino Votto was an Italian operatic conductor. Votto developed an extensive discography with the Teatro alla Scala in Milan during the 1950s, when EMI produced the bulk of its studio recordings featuring Maria Callas...


,
La Scala

La Scala

La Scala , is a world renowned opera house in Milan, Italy. The theatre was inaugurated on 3 August 1778 and was originally known as the New Royal-Ducal Theatre at La Scala...


Orchestra and Chorus, Milan
Audio CD: EMI Classics
Cat: EX 290925-5
1957
Giuseppe di Stefano

Giuseppe Di Stefano

Giuseppe Di Stefano was an Italian operatic tenor who sang professionally from the late 1940s until the early 1990s. He was known as the "Golden voice" or "The most beautiful voice", as the true successor of Beniamino Gigli...


,
Maria Callas

Maria Callas

Maria Callas was an American-born Greek soprano and one of the most renowned opera singers of the 20th century. She combined an impressive bel canto technique, a wide-ranging voice and great dramatic gifts...


,
Ettore Bastianini

Ettore Bastianini

Ettore Bastianini was an Italian opera singer who was particularly associated with the operas of Verdi. He had a prolific international career between 1945 and 1965 which was cut short by throat cancer. He began his professional career as a bass working in opera houses throughout Italy and in...



Eugenia Ratti

Eugenia Ratti

Eugenia Ratti is an Italian soprano, particularly associated with the Italian repertory.She was born in Genoa, Italy, and studied with her mother, and later took private lessons with Tito Schipa, and made her stage debut at Sestri Levante in 1954.In January 1955, she first appeared at the Teatro...


,
Giulietta Simionato

Giulietta Simionato

Giulietta Simionato was an Italian mezzo-soprano. Her career spanned from the 1930s until her retirement in 1966.-Life:Born at Forlì, Romagna, she studied in Rovigo and Padua, and made her operatic debut at Montagnana in 1928...



Gianandrea Gavazzeni

Gianandrea Gavazzeni

Gianandrea Gavazzeni was an Italian pianist, conductor , composer and musicologist.Gavazzeni was born in Bergamo. For almost 50 years, starting from 1948, he was principal conductor at La Scala, Milan, in 1966-68 being its music and artistic director.He had his Metropolitan Opera debut on 11...


,
La Scala

La Scala

La Scala , is a world renowned opera house in Milan, Italy. The theatre was inaugurated on 3 August 1778 and was originally known as the New Royal-Ducal Theatre at La Scala...


Orchestra and Chorus, Milan
(Recording of a performance at La Scala)
Audio CD: EMI Classics
Cat: B000069V83
1960
Carlo Bergonzi,
Birgit Nilsson

Birgit Nilsson

right|thumb|Nilsson in 1948.Birgit Nilsson was a celebrated Swedish dramatic soprano who specialized in operatic and symphonic works...


,
Cornell MacNeil

Cornell MacNeil

Cornell MacNeil , was an American operatic baritone known for his exceptional voice and long career with the Metropolitan Opera, which spanned 642 performances in twenty-six roles. F...


,
Sylvia Stahlman

Sylvia Stahlman

Sylvia Stahlman was an American soprano, particularly associated with light, coloratura roles.-Career:Stahlman was born in Nashville, Tennessee, and studied at The Juilliard School in New York City...


,
Giulietta Simionato

Giulietta Simionato

Giulietta Simionato was an Italian mezzo-soprano. Her career spanned from the 1930s until her retirement in 1966.-Life:Born at Forlì, Romagna, she studied in Rovigo and Padua, and made her operatic debut at Montagnana in 1928...



Georg Solti

Georg Solti

Sir Georg Solti, KBE, was a Hungarian-British orchestral and operatic conductor. He was a major classical recording artist, holding the record for having received the most Grammy Awards, having personally won 31 as a conductor, including the Grammy Lifetime Achievement Award. In addition to his...


,
Accademia di Santa Cecilia Orchestra and Chorus
Audio CD: Decca

Decca Records

Decca Records began as a British record label established in 1929 by Edward Lewis. Its U.S. label was established in late 1934; however, owing to World War II, the link with the British company was broken for several decades....



Cat: 475 8278; 000829602 (USA)
1966
Carlo Bergonzi,
Leontyne Price

Leontyne Price

Mary Violet Leontyne Price is an American soprano. Born and raised in the Deep South, she rose to international acclaim in the 1950s and 1960s, and was one of the first African Americans to become a leading artist at the Metropolitan Opera.One critic characterized Price's voice as "vibrant",...


,
Robert Merrill

Robert Merrill

Robert Merrill was an American operatic baritone.-Early life:Merrill was born Moishe Miller, later known as Morris Miller, in the Williamsburg section of Brooklyn, New York, to tailor Abraham Miller, originally Milstein, and his wife Lillian, née Balaban, immigrants from Warsaw, Poland.His mother...


,
Reri Grist

Reri Grist

Reri Grist is an American coloratura soprano, one of the pioneer African-American singers to enjoy a major international career in opera.-Biography:...


,
Shirley Verrett

Shirley Verrett

Shirley Verrett was an African-American operatic mezzo-soprano who successfully transitioned into soprano roles i.e. soprano sfogato...



Erich Leinsdorf

Erich Leinsdorf

Erich Leinsdorf was a naturalized American Austrian conductor. He performed and recorded with leading orchestras and opera companies throughout the United States and Europe, earning a reputation for exacting standards as well as an acerbic personality...



RCA Italiana Opera Orchestra and Chorus
Audio CD: RCA Victor
Cat: GD 86645 (UK)
1970
Luciano Pavarotti

Luciano Pavarotti

right|thumb|Luciano Pavarotti performing at the opening of the Constantine Palace in [[Strelna]], 31 May 2003. The concert was part of the celebrations for the 300th anniversary of [[St...


,
Renata Tebaldi

Renata Tebaldi

Renata Tebaldi was an Italian lirico-spinto soprano popular in the post-war period...


,
Sherrill Milnes

Sherrill Milnes

Sherrill Milnes is an American operatic baritone most famous for his Verdi roles. From 1965 until 1997 he was associated with the Metropolitan Opera....


,
Helen Donath

Helen Donath

Helen Jeanette Donath is an American soprano with a career spanning fifty years.- Biography :She was born in Corpus Christi, Texas and studied at Del Mar College in Corpus Christi and with Paola Novikova in New York....


,
Regina Resnik

Regina Resnik

Regina Resnik is an American operatic singer.Regina Resnik, the American mezzo-soprano, started a dramatic career ten months after earning her B.A. in Music at Hunter College. The role was Lady Macbeth under Fritz Busch in December, 1942 with the New Opera Company. A few months later, she sang...



Bruno Bartoletti

Bruno Bartoletti

Bruno Bartoletti is an Italian operatic conductor, particularly associated with the Italian repertory and contemporary works....



Accademia di Santa Cecilia Orchestra and Chorus, Rome
Original LP release: SET 484-6 (3 LPs)
CD release: 440 042-2 DMO2 (2 CDs)
CD re-release: 460 762-2 DF2 (2 CDs)
1975
Plácido Domingo

Plácido Domingo

Plácido Domingo KBE , born José Plácido Domingo Embil, is a Spanish tenor and conductor known for his versatile and strong voice, possessing a ringing and dramatic tone throughout its range...


,
Katia Ricciarelli

Katia Ricciarelli

-Biography:Born at Rovigo, Veneto, to a very poor family, she struggled during her younger years when she studied music.She studied at the Benedetto Marcello Conservatory in Venice, won several vocal competitions in 1968, and made her professional debut as Mimì in La bohème in Mantua in 1969,...


,
Piero Cappuccilli

Piero Cappuccilli

Piero Cappuccilli was an Italian operatic baritone, particularly associated with Verdi roles, especiallyMacbeth and Simon Boccanegra; he was renowned for his extraordinary breath control and smooth legato, and is widely regarded as one of the finest Italian baritones of the second half of the 20th...


,
Reri Grist

Reri Grist

Reri Grist is an American coloratura soprano, one of the pioneer African-American singers to enjoy a major international career in opera.-Biography:...


,
Elizabeth Bainbridge

Elizabeth Bainbridge

Elizabeth Bainbridge is a retired opera singer from West Sussex, England. Her career in singing spans several decades, the majority of her successes being achieved whilst being a member of the Royal Opera House in Covent Garden, London...



Claudio Abbado

Claudio Abbado

Claudio Abbado, Cavaliere di Gran Croce OMRI , is an Italian conductor. He has served as music director of the La Scala opera house in Milan, principal conductor of the London Symphony Orchestra, principal guest conductor of the Chicago Symphony Orchestra, music director of the Vienna State Opera,...


,
Royal Opera House

Royal Opera House

The Royal Opera House is an opera house and major performing arts venue in Covent Garden, central London. The large building is often referred to as simply "Covent Garden", after a previous use of the site of the opera house's original construction in 1732. It is the home of The Royal Opera, The...


Orchestra and Chorus
(Recording of a performance at Covent Garden, 8 February)
DVD: Kultur Video
Cat:D 2071 (USA);
Covent Garden Pioneer
Cat: B 12373-01 (Europe)
1975
José Carreras

José Carreras

Josep Maria Carreras i Coll , better known as José Carreras , is a Spanish Catalan tenor particularly known for his performances in the operas of Verdi and Puccini...


,
Montserrat Caballé

Montserrat Caballé

Montserrat Caballé is a Spanish operatic soprano. Although she sang a wide variety of roles, she is best known as an exponent of the bel canto repertoire, notably the works of Rossini, Bellini, Donizetti and Verdi....


,
Renato Bruson

Renato Bruson

Renato Bruson is an Italian operatic baritone. Bruson is widely considered one of the most important Verdi baritones of the late 20th and early 21st century. He was born in Granze near Padua, Italy.-Biography and career:...


,
Margherita Guglielmi,
Ruza Baldani
Francesco Molinari-Pradelli

Francesco Molinari-Pradelli

Francesco Molinari-Pradelli was a prominent Italian opera conductor. He studied piano and composition at Bologna, and graduated from the Accademia di Santa Cecilia, Rome in 1938. He made his debut at La Scala in 1946 and his Covent Garden debut in 1956...


,
La Scala Orchestra and Chorus
(Recording of a performance at La Scala, 18 February)
Audio CD: Opera d'Oro
Cat: OPD 7048
1979
José Carreras

José Carreras

Josep Maria Carreras i Coll , better known as José Carreras , is a Spanish Catalan tenor particularly known for his performances in the operas of Verdi and Puccini...


,
Montserrat Caballé

Montserrat Caballé

Montserrat Caballé is a Spanish operatic soprano. Although she sang a wide variety of roles, she is best known as an exponent of the bel canto repertoire, notably the works of Rossini, Bellini, Donizetti and Verdi....


,
Ingvar Wixell

Ingvar Wixell

Ingvar Wixell was a Swedish baritone who had an active international career in operas and concerts from 1955-2003. He mostly sang roles from the Italian repertory, and, according to The New York Times, "was best known for his steady-toned, riveting portrayals of the major baritone roles of...


,
Sona Ghazarian

Sona Ghazarian

Sona Ghazarian is an Armenian-Austrian operatic soprano.A Kammersängerin of the Republic of Austria, she has sung over 70 roles in the major opera houses of both Europe and the United States.-Biography:...


,
Patricia Payne
Sir Colin Davis,
Royal Opera House

Royal Opera House

The Royal Opera House is an opera house and major performing arts venue in Covent Garden, central London. The large building is often referred to as simply "Covent Garden", after a previous use of the site of the opera house's original construction in 1732. It is the home of The Royal Opera, The...


Orchestra and Chorus
Audio CD: Philips

Philips

Koninklijke Philips Electronics N.V. , more commonly known as Philips, is a multinational Dutch electronics company....



Cat: 426 560-2
1980
Luciano Pavarotti

Luciano Pavarotti

right|thumb|Luciano Pavarotti performing at the opening of the Constantine Palace in [[Strelna]], 31 May 2003. The concert was part of the celebrations for the 300th anniversary of [[St...


,
Katia Ricciarelli

Katia Ricciarelli

-Biography:Born at Rovigo, Veneto, to a very poor family, she struggled during her younger years when she studied music.She studied at the Benedetto Marcello Conservatory in Venice, won several vocal competitions in 1968, and made her professional debut as Mimì in La bohème in Mantua in 1969,...


,
Louis Quilico

Louis Quilico

Louis Quilico, CC was a Canadian opera singer. One of the leading dramatic baritones of his day, he was an ideal interpreter of the great Italian and French composers, especially Giuseppe Verdi. He was often referred to as "Mr Rigoletto" in reference to the Verdi opera...


,
Judith Blegen

Judith Blegen

Judith Blegen is an American soprano, particularly associated with light lyric roles of the French, Italian and German repertories.-Life and career:Blegen was raised and attended high school in Missoula, Montana...


,
Bianka Berini
Giuseppe Patanè

Giuseppe Patanè

Giuseppe Patanè was an Italian opera conductor.Giuseppe Patané was born in Naples, the son of the conductor Franco Patanè , and studied in his native city. He made his debut there in 1951. He was principal conductor at the Linz opera from 1961–1962...


,
Metropolitan Opera

Metropolitan Opera

The Metropolitan Opera is an opera company, located in New York City. Originally founded in 1880, the company gave its first performance on October 22, 1883. The company is operated by the non-profit Metropolitan Opera Association, with Peter Gelb as general manager...


Orchestra and Chorus
DVD: Decca
Cat: 074 3227
1980
Luciano Pavarotti

Luciano Pavarotti

right|thumb|Luciano Pavarotti performing at the opening of the Constantine Palace in [[Strelna]], 31 May 2003. The concert was part of the celebrations for the 300th anniversary of [[St...


,
Margaret Price

Margaret Price

Dame Margaret Berenice Price, DBE was a Welsh soprano.-Early years:Price was born in Blackwood, Wales. Born with deformed legs, she was operated on at age four and suffered pain in her legs the rest of her life. She often looked after her younger brother John who was born with a mental handicap...


,
Renato Bruson

Renato Bruson

Renato Bruson is an Italian operatic baritone. Bruson is widely considered one of the most important Verdi baritones of the late 20th and early 21st century. He was born in Granze near Padua, Italy.-Biography and career:...


,
Kathleen Battle

Kathleen Battle

Kathleen Battle , is an African-American operatic soprano known for her agile and light voice and her silvery, pure tone. Battle initially became known for her work within the concert repertoire through performances with major orchestras during the early and mid 1970s. She made her opera debut in...


,
Christa Ludwig

Christa Ludwig

Christa Ludwig is a retired German mezzo-soprano, distinguished for her performances of opera, Lieder, oratorio and other major religious works like masses and passions, and solos contained in symphonic literature...



Sir Georg Solti,
National Philharmonic Orchestra,
Royal College of Music

Royal College of Music

The Royal College of Music is a conservatoire founded by Royal Charter in 1882, located in South Kensington, London, England.-Background:The first director was Sir George Grove and he was followed by Sir Hubert Parry...


Junior Department Chorus
London Opera Chorus
Audio CD: Decca

Decca Records

Decca Records began as a British record label established in 1929 by Edward Lewis. Its U.S. label was established in late 1934; however, owing to World War II, the link with the British company was broken for several decades....



Original CD release: 410 210-2 DH2
1980
Plácido Domingo

Plácido Domingo

Plácido Domingo KBE , born José Plácido Domingo Embil, is a Spanish tenor and conductor known for his versatile and strong voice, possessing a ringing and dramatic tone throughout its range...


,
Katia Ricciarelli

Katia Ricciarelli

-Biography:Born at Rovigo, Veneto, to a very poor family, she struggled during her younger years when she studied music.She studied at the Benedetto Marcello Conservatory in Venice, won several vocal competitions in 1968, and made her professional debut as Mimì in La bohème in Mantua in 1969,...


,
Renato Bruson

Renato Bruson

Renato Bruson is an Italian operatic baritone. Bruson is widely considered one of the most important Verdi baritones of the late 20th and early 21st century. He was born in Granze near Padua, Italy.-Biography and career:...


,
Edita Gruberová

Edita Gruberová

Edita Gruberová , is a Slovak soprano who is one of the most acclaimed coloraturas of recent decades. She is noted for her great tonal clarity, agility, dramatic interpretation, and ability to sing high notes with great power, which made her an ideal Queen of the Night in her early years...


,
Elena Obraztsova

Elena Obraztsova

Elena Vasiliyevna Obraztsova is a Russian mezzo-soprano, widely recognised as one of the greatest opera singers of all time, thanks to her outstanding stage presence and the vocal abilities....



Claudio Abbado

Claudio Abbado

Claudio Abbado, Cavaliere di Gran Croce OMRI , is an Italian conductor. He has served as music director of the La Scala opera house in Milan, principal conductor of the London Symphony Orchestra, principal guest conductor of the Chicago Symphony Orchestra, music director of the Vienna State Opera,...


,
La Scala Orchestra and Chorus
Audio CD: Deutsche Grammophon

Deutsche Grammophon

Deutsche Grammophon is a German classical record label which was the foundation of the future corporation to be known as PolyGram. It is now part of Universal Music Group since its acquisition and absorption of PolyGram in 1999, and it is also UMG's oldest active label...



Cat: 453 148-2
1990
Plácido Domingo

Plácido Domingo

Plácido Domingo KBE , born José Plácido Domingo Embil, is a Spanish tenor and conductor known for his versatile and strong voice, possessing a ringing and dramatic tone throughout its range...


,
Josephine Barstow

Josephine Barstow

Dame Josephine Clare Barstow DBE is an English soprano.-Education and early career:Josephine Barstow was born in Sheffield and educated at the University of Birmingham. She made her professional debut with the touring company Opera for All in 1964...


,
Leo Nucci

Leo Nucci

Leo Nucci is an Italian operatic baritone, particularly suited to Verdi roles.Born at Castiglione dei Pepoli, near Bologna, he studied with Giuseppe Marchese and made his stage debut in Spoleto, as Figaro in Il barbiere di Siviglia, in 1967, he then joined the chorus of La Scala in Milan, and...


,
Sumi Jo,
Florence Quivar

Florence Quivar

Florence Quivar is an American operatic mezzo-soprano who is considered to be "one of the most prominent singers of her generation." She has variously been described as having a "rich, earthy sound and communicative presence" as "always reliable" and as "a distinguished singer, with a warm, rich...



Georg Solti

Georg Solti

Sir Georg Solti, KBE, was a Hungarian-British orchestral and operatic conductor. He was a major classical recording artist, holding the record for having received the most Grammy Awards, having personally won 31 as a conductor, including the Grammy Lifetime Achievement Award. In addition to his...


,
Vienna Philharmonic Orchestra

Vienna Philharmonic Orchestra

The Vienna Philharmonic is an orchestra in Austria, regularly considered one of the finest in the world....



Vienna State Opera

Vienna State Opera

The Vienna State Opera is an opera house – and opera company – with a history dating back to the mid-19th century. It is located in the centre of Vienna, Austria. It was originally called the Vienna Court Opera . In 1920, with the replacement of the Habsburg Monarchy by the First Austrian...


Chorus
DVD: TDK Video

TDK

, formerly , is a Japanese company which manufactures electronic materials, electronic components, and recording and data-storage media, and markets them globally. Their motto is "Contribute to culture and industry through creativity"...



Cat: 8 24121 00109 4
1991
Luciano Pavarotti

Luciano Pavarotti

right|thumb|Luciano Pavarotti performing at the opening of the Constantine Palace in [[Strelna]], 31 May 2003. The concert was part of the celebrations for the 300th anniversary of [[St...


,
Aprile Millo

Aprile Millo

Aprile Millo is an American operatic soprano of Italian and Irish ancestry who is particularly admired for her interpretations of the works of Giuseppe Verdi. Possessing a spinto voice of power, warmth and temperament, Millo became one of the most celebrated opera singers of the late twentieth...


,
Leo Nucci

Leo Nucci

Leo Nucci is an Italian operatic baritone, particularly suited to Verdi roles.Born at Castiglione dei Pepoli, near Bologna, he studied with Giuseppe Marchese and made his stage debut in Spoleto, as Figaro in Il barbiere di Siviglia, in 1967, he then joined the chorus of La Scala in Milan, and...


,
Harolyn Blackwell

Harolyn Blackwell

Harolyn Blackwell is an African-American lyric coloratura soprano who has performed in many of the world's finest opera houses, concert halls, and theaters in operas, oratorios, recitals, and Broadway musicals...


,
Florence Quivar

Florence Quivar

Florence Quivar is an American operatic mezzo-soprano who is considered to be "one of the most prominent singers of her generation." She has variously been described as having a "rich, earthy sound and communicative presence" as "always reliable" and as "a distinguished singer, with a warm, rich...



James Levine

James Levine

James Lawrence Levine is an American conductor and pianist. He is currently the music director of the Metropolitan Opera and former music director of the Boston Symphony Orchestra. Levine's first performance conducting the Metropolitan Opera was on June 5, 1971, and as of May 2011 he has...


,
Metropolitan Opera

Metropolitan Opera

The Metropolitan Opera is an opera company, located in New York City. Originally founded in 1880, the company gave its first performance on October 22, 1883. The company is operated by the non-profit Metropolitan Opera Association, with Peter Gelb as general manager...


Orchestra and Chorus
DVD: Deutsche Grammophon

Deutsche Grammophon

Deutsche Grammophon is a German classical record label which was the foundation of the future corporation to be known as PolyGram. It is now part of Universal Music Group since its acquisition and absorption of PolyGram in 1999, and it is also UMG's oldest active label...



Cat: 073 029-9 (Europe);
DG 001086309 (073 4455)
2005
Massimiliano Pisapia,
Chiara Tagi,
Franco Vassallo,
Anna Maria Chiuri,
Eunyee You
Riccardo Chailly

Riccardo Chailly

Riccardo Chailly, Cavaliere di Gran Croce OMRI is an Italian conductor. He started his career as an opera conductor and gradually extended his repertoire to encompass symphonic music.-Biography:...


,
Gewandhausorchester
(Video recording of a performance in the Leipzig Opera, November
DVD: EuroArts
Cat: 0880242551085
External links