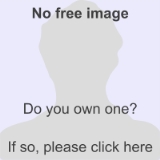 Tim Wise
Timothy Jacob Wise
is an
American
United States
The United States of America is a federal constitutional republic comprising fifty states and a federal district...
anti-racist
Anti-racism
Anti-racism includes beliefs, actions, movements, and policies adopted or developed to oppose racism. In general, anti-racism is intended to promote an egalitarian society in which people do not face discrimination on the basis of their race, however defined...
activist
Activism
Activism consists of intentional efforts to bring about social, political, economic, or environmental change. Activism can take a wide range of forms from writing letters to newspapers or politicians, political campaigning, economic activism such as boycotts or preferentially patronizing...
and writer. Since 1995 he has lectured at over 600 college campuses across the US. He has trained teachers, corporate employees, non-profit organizations and law enforcement officers in methods for addressing and dismantling
racism
Racism
Racism is the belief that inherent different traits in human racial groups justify discrimination. In the modern English language, the term "racism" is used predominantly as a pejorative epithet. It is applied especially to the practice or advocacy of racial discrimination of a pernicious nature...
in their institutions.
Early life
Wise was born in
Nashville
Nashville, Tennessee
Nashville is the capital of the U.S. state of Tennessee and the county seat of Davidson County. It is located on the Cumberland River in Davidson County, in the north-central part of the state. The city is a center for the health care, publishing, banking and transportation industries, and is home...
,
Tennessee
Tennessee
Tennessee is a U.S. state located in the Southeastern United States. It has a population of 6,346,105, making it the nation's 17th-largest state by population, and covers , making it the 36th-largest by total land area...
to Michael Julius Wise and LuCinda Anne (née McLean) Wise. Wise's mother is of
Scottish
Scottish
Scottish may refer to something of, from, or related to Scotland, a country in northern Europe, part of the United Kingdom since 1707.Scottish may also refer to:-Languages:*Scottish English, the varieties of English spoken in Scotland...
ancestry and his father is Jewish. Wise attended public schools in Nashville, graduating from Hillsboro High School in 1986. In high school he was student body vice-president and a member of one of the top high school debate teams in the United States. Wise attended college at
Tulane University
Tulane University
Tulane University is a private, nonsectarian research university located in New Orleans, Louisiana, United States...
in New Orleans and received his B.A. there, with a major in
Political Science
Political science
Political Science is a social science discipline concerned with the study of the state, government and politics. Aristotle defined it as the study of the state. It deals extensively with the theory and practice of politics, and the analysis of political systems and political behavior...
and a minor in
Latin American Studies
Latin American Studies
Latin American studies is an academic discipline dealing with the study of Latin America and Latin Americans.-Definition:Latin American studies critically examines the history, culture, politics, and experiences of Latin Americans in Latin America and often also elsewhere .Latin American studies...
. While a student he was a leader in the campus anti-apartheid movement, which sought to force Tulane to divest from companies still doing business with the government of
South Africa
South Africa
The Republic of South Africa is a country in southern Africa. Located at the southern tip of Africa, it is divided into nine provinces, with of coastline on the Atlantic and Indian oceans...
. He first came to national attention as an anti-apartheid leader in 1988, when South African Archbishop
Desmond Tutu
Desmond Tutu
Desmond Mpilo Tutu is a South African activist and retired Anglican bishop who rose to worldwide fame during the 1980s as an opponent of apartheid...
announced he would turn down an offer of an honorary degree from Tulane, after Wise's group informed him of the school's ongoing investments there.
Career
After graduating in 1990, Wise began his work as an anti-racist activist, ultimately receiving training in methods for undoing racism from the New Orleans-based People's Institute for Survival and Beyond. Wise began his anti-racism work as a youth coordinator, and then associate director, of the Louisiana Coalition Against Racism and
Nazism
Nazism
Nazism, the common short form name of National Socialism was the ideology and practice of the Nazi Party and of Nazi Germany...
, the largest of the various organizations founded for the purpose of defeating political candidate,
David Duke
David Duke
David Ernest Duke is a former Grand Wizard of the Knights of the Ku Klux Klan an American activist and writer, and former Republican Louisiana State Representative. He was also a former candidate in the Republican presidential primaries in 1992, and in the Democratic presidential primaries in...
, when Duke ran for U.S. Senate and Governor of Louisiana in 1990 and 1991, respectively.
After his work campaigning against David Duke, Wise worked for a number of community-based organizations and political groups in Baton Rouge and New Orleans, including the Louisiana Coalition for Tax Justice, the Louisiana Injured Worker's Union and Agenda for Children, where he worked as a policy analyst and community organizer in New Orleans
public housing
Public housing
Public housing is a form of housing tenure in which the property is owned by a government authority, which may be central or local. Social housing is an umbrella term referring to rental housing which may be owned and managed by the state, by non-profit organizations, or by a combination of the...
.
In 1995, Wise began lecturing around the country on the issues of racism and white privilege. The following year, he returned to his hometown Nashville, and he continued his work around the US, gaining a national reputation for his work in defense of
affirmative action
Affirmative action
Affirmative action refers to policies that take factors including "race, color, religion, gender, sexual orientation or national origin" into consideration in order to benefit an underrepresented group, usually as a means to counter the effects of a history of discrimination.-Origins:The term...
.
From 1999 to 2003, Wise served as an advisor to the
Fisk University
Fisk University
Fisk University is an historically black university founded in 1866 in Nashville, Tennessee, U.S. The world-famous Fisk Jubilee Singers started as a group of students who performed to earn enough money to save the school at a critical time of financial shortages. They toured to raise funds to...
Race Relations Institute. Wise received the 2002
National Youth Advocacy Coalition
National Youth Advocacy Coalition
The National Youth Advocacy Coalition, or NYAC, which ceased to operate on May 12, 2011 was a organization which sought to fight discrimination against and promote the leadership and wellness for lesbian, gay, bisexual, transgender, queer and questioning youth.NYAC was founded in 1993. At its...
's Social Justice Impact Award as well as the 2001 British Diversity Award, for best feature essay on race and diversity issues. He has appeared on numerous radio and television broadcasts, including
The Montel Williams Show
The Montel Williams Show
The Montel Williams Show is a syndicated talk show hosted by Montel Williams. On January 30, 2008 it was announced that The Montel Williams Show would stop production on new episodes at the end of the 2007-2008 television season after seventeen years...
,
Donahue
,
Paula Zahn NOW
,
MSNBC Live
MSNBC Live
msnbc Live is an American news / talk television program on MSNBC hosted by Thomas Roberts.Focusing on live news coverage, the program also consists of guest analysis and interviews around the stories of the day, in addition to feature-like stories, in-depth special reports, and The Weather Channel...
, and ABC's
20/20
, arguing the case for affirmative action and to discuss the issue of white privilege and racism in America.
Wise argues that
racism in the United States
Racism in the United States
Racism in the United States has been a major issue since the colonial era and the slave era. Legally sanctioned racism imposed a heavy burden on Native Americans, African Americans, Asian Americans, and Latin Americans...
is institutionalized, due to past overt racism and the ongoing effects of that past racism, along with current-day discrimination. Although he concedes that personal, overt bias is less common than in the past (or at least less likely to be openly articulated), Wise argues that institutions have been set up to foster and perpetuate white privilege, and that subtle, impersonal, and even ostensibly race-neutral policies contribute to racism and racial inequality today.
In 2010,
Utne Reader
Utne Reader
Utne Reader is an American bimonthly magazine. The magazine collects and reprints articles on politics, culture, and the environment from generally alternative media sources, including journals, newsletters, weeklies, zines, music and DVDs...
magazine listed Wise as one of the "25 Visionaries Who Are Changing Your World."
Personal life
After living in New Orleans for ten years, Wise relocated to his native Nashville in 1996. In 1998, he married Kristy Cason. Together they have two daughters: Ashton (b. 2001) and Rachel (b. 2003).
Written works
White Like Me: Reflections on Race From a Privileged Son

White Like Me

White Like Me: Reflections on Race from a Privileged Son is a non-fiction book by the anti-racist writer and educator Tim Wise. It is a personal account of how he became aware of white privilege and racism in American society through his experiences with his family and in his community, and how...


(Soft Skull Press

Soft Skull Press

Soft Skull Press is an independent publisher founded by Sander Hicks in 1992, and run by Richard Eoin Nash from 2001 to 2009. In 2007, Nash sold Soft Skull to Counterpoint LLC, where it continues to function as a division of the press...


, 2004)
Affirmative Action: Racial Preference in Black and White (Routledge, 2005)
Speaking Treason Fluently: Anti-Racist Reflections From an Angry White Male (Soft Skull Press, 2008)
Between Barack and a Hard Place: Racism and White Denial in the Age of Obama

Between Barack and a Hard Place

Between Barack and a Hard Place: Racism and White Denial in the Age of Obama is a 2009 non-fiction book by the anti-racist writer and educator Tim Wise, and is published by City Lights....


(City Lights Publishers, 2009) ISBN 978-0872865006.
Colorblind: The Rise of Post-Racial Politics and the Retreat from Racial Equity

Colorblind (book)

Colorblind: The Rise of Post-Racial Politics and the Retreat from Racial Equity is a non-fiction book by the anti-racist writer and educator Tim Wise, and is published by City Lights.-Critical Reception:...


(City Lights Publishers, 2010) ISBN 978-0872865082.
Dear White America: Letter to a New Minority (City Lights Publishers, 2012) ISBN 9780872865211.
Video releases
In addition to books and essays Wise has produced a DVD titled
On White Privilege: Racism, White Denial & the Costs of Inequality
and a double-CD entitled
The Audacity of Truth: Racism and White Denial in the Age of Obama
.
External links