 Activism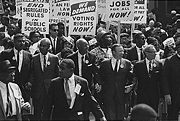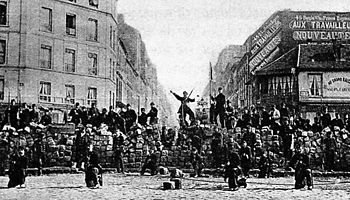 Activism
consists of intentional efforts to bring about
social
Social change
Social change refers to an alteration in the social order of a society. It may refer to the notion of social progress or sociocultural evolution, the philosophical idea that society moves forward by dialectical or evolutionary means. It may refer to a paradigmatic change in the socio-economic...
,
political
Political campaign
A political campaign is an organized effort which seeks to influence the decision making process within a specific group. In democracies, political campaigns often refer to electoral campaigns, wherein representatives are chosen or referendums are decided...
,
economic
Economics
Economics is the social science that analyzes the production, distribution, and consumption of goods and services. The term economics comes from the Ancient Greek from + , hence "rules of the house"...
, or
environmental
Natural environment
The natural environment encompasses all living and non-living things occurring naturally on Earth or some region thereof. It is an environment that encompasses the interaction of all living species....
change. Activism can take a wide range of forms from writing letters to newspapers or politicians, political campaigning,
economic activism
Economic activism
Economic activism involves using economic power for change. Both conservative and liberal groups use economic activism to boycott companies and organizations that do not agree with their particular political, religious, or social values. Conversely, it also means purchasing from those companies and...
such as
boycott
Boycott
A boycott is an act of voluntarily abstaining from using, buying, or dealing with a person, organization, or country as an expression of protest, usually for political reasons...
s or preferentially patronizing businesses, rallies,
street marches
Demonstration (people)
A demonstration or street protest is action by a mass group or collection of groups of people in favor of a political or other cause; it normally consists of walking in a mass march formation and either beginning with or meeting at a designated endpoint, or rally, to hear speakers.Actions such as...
,
strikes
Strike action
Strike action, also called labour strike, on strike, greve , or simply strike, is a work stoppage caused by the mass refusal of employees to work. A strike usually takes place in response to employee grievances. Strikes became important during the industrial revolution, when mass labour became...
, sit-ins, and
hunger strike
Hunger strike
A hunger strike is a method of non-violent resistance or pressure in which participants fast as an act of political protest, or to provoke feelings of guilt in others, usually with the objective to achieve a specific goal, such as a policy change. Most hunger strikers will take liquids but not...
s.
Some activists try to persuade people to change their behavior directly, rather than to persuade governments to change laws. The cooperative movement seeks to build new institutions which conform to cooperative principles, and generally does not lobby or protest politically.
See also
Types