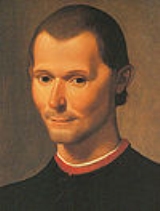 Political science
Political Science
is a social science discipline concerned with the study of the state, government and politics. Aristotle defined it as the study of the state. It deals extensively with the theory and practice of
politics
Politics
Politics is a process by which groups of people make collective decisions. The term is generally applied to the art or science of running governmental or state affairs, including behavior within civil governments, but also applies to institutions, fields, and special interest groups such as the...
, and the analysis of
political system
Political system
A political system is a system of politics and government. It is usually compared to the legal system, economic system, cultural system, and other social systems...
s and political behavior. Political scientists "see themselves engaged in revealing the relationships underlying political events and conditions. And from these revelations they attempt to construct general principles about the way the world of politics works." Political science intersects with other fields; including
anthropology
Anthropology
Anthropology is the study of humanity. It has origins in the humanities, the natural sciences, and the social sciences. The term "anthropology" is from the Greek anthrōpos , "man", understood to mean mankind or humanity, and -logia , "discourse" or "study", and was first used in 1501 by German...
,
public policy
Public policy
Public policy as government action is generally the principled guide to action taken by the administrative or executive branches of the state with regard to a class of issues in a manner consistent with law and institutional customs. In general, the foundation is the pertinent national and...
, national politics,
economics
Economics
Economics is the social science that analyzes the production, distribution, and consumption of goods and services. The term economics comes from the Ancient Greek from + , hence "rules of the house"...
,
international relations
International relations
International relations is the study of relationships between countries, including the roles of states, inter-governmental organizations , international nongovernmental organizations , non-governmental organizations and multinational corporations...
,
comparative politics
Comparative politics
Comparative politics is a subfield of political science, characterized by an empirical approach based on the comparative method. Arend Lijphart argues that comparative politics does not have a substantive focus in itself, but rather a methodological one: it focuses on "the how but does not specify...
,
psychology
Psychology
Psychology is the study of the mind and behavior. Its immediate goal is to understand individuals and groups by both establishing general principles and researching specific cases. For many, the ultimate goal of psychology is to benefit society...
,
sociology
Sociology
Sociology is the study of society. It is a social science—a term with which it is sometimes synonymous—which uses various methods of empirical investigation and critical analysis to develop a body of knowledge about human social activity...
,
history
History
History is the discovery, collection, organization, and presentation of information about past events. History can also mean the period of time after writing was invented. Scholars who write about history are called historians...
,
law
Law
Law is a system of rules and guidelines which are enforced through social institutions to govern behavior, wherever possible. It shapes politics, economics and society in numerous ways and serves as a social mediator of relations between people. Contract law regulates everything from buying a bus...
, and political theory.