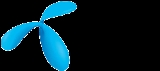 Telenor
Telenor Group
is the incumbent telecommunications company in
Norway
Norway
Norway , officially the Kingdom of Norway, is a Nordic unitary constitutional monarchy whose territory comprises the western portion of the Scandinavian Peninsula, Jan Mayen, and the Arctic archipelago of Svalbard and Bouvet Island. Norway has a total area of and a population of about 4.9 million...
, with headquarters located at
Fornebu
Fornebu
Fornebu is a peninsular area in the suburban municipality of Bærum in Norway, bordering western parts of Oslo.Oslo Airport, Fornebu served as the main airport for Oslo and the country since before WWII and until the evening of October 7, 1998, when it was closed down...
, close to
Oslo
Oslo
Oslo is a municipality, as well as the capital and most populous city in Norway. As a municipality , it was established on 1 January 1838. Founded around 1048 by King Harald III of Norway, the city was largely destroyed by fire in 1624. The city was moved under the reign of Denmark–Norway's King...
. Today, Telenor Group is mostly an international wireless carrier with operations in
Scandinavia
Scandinavia
Scandinavia is a cultural, historical and ethno-linguistic region in northern Europe that includes the three kingdoms of Denmark, Norway and Sweden, characterized by their common ethno-cultural heritage and language. Modern Norway and Sweden proper are situated on the Scandinavian Peninsula,...
,
Eastern Europe
Eastern Europe
Eastern Europe is the eastern part of Europe. The term has widely disparate geopolitical, geographical, cultural and socioeconomic readings, which makes it highly context-dependent and even volatile, and there are "almost as many definitions of Eastern Europe as there are scholars of the region"...
and
Asia
Asia
Asia is the world's largest and most populous continent, located primarily in the eastern and northern hemispheres. It covers 8.7% of the Earth's total surface area and with approximately 3.879 billion people, it hosts 60% of the world's current human population...
, working predominantly under the
Telenor
brand. At the end of 2010, its 203 million subscribers made it one of the
largest mobile phone operators
in the world.