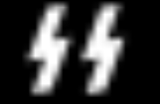 Sturmabteilung
The
Sturmabteilung
(ˈʃtʊʁmʔapˌtaɪlʊŋ; Storm Detachment; or
Stormtrooper
Stormtrooper
Stormtroopers were specialist soldiers of the German Army in World War I. In the last years of the war, Stoßtruppen were trained to fight with "infiltration tactics", part of the Germans' new method of attack on enemy trenches...
s) functioned as a
paramilitary
Paramilitary
A paramilitary is a force whose function and organization are similar to those of a professional military, but which is not considered part of a state's formal armed forces....
organization
Organization
An organization is a social group which distributes tasks for a collective goal. The word itself is derived from the Greek word organon, itself derived from the better-known word ergon - as we know `organ` - and it means a compartment for a particular job.There are a variety of legal types of...
of the National Socialist German Workers' Party (or Nazi Party). It played a key role in Adolf Hitler's rise to power in the 1920s and 1930s. SA men were often called "brownshirts" for the colour of their
uniform
Uniform
A uniform is a set of standard clothing worn by members of an organization while participating in that organization's activity. Modern uniforms are worn by armed forces and paramilitary organizations such as police, emergency services, security guards, in some workplaces and schools and by inmates...
s (similar to
Benito Mussolini
Benito Mussolini
Benito Amilcare Andrea Mussolini was an Italian politician who led the National Fascist Party and is credited with being one of the key figures in the creation of Fascism....
's
blackshirts
Blackshirts
The Blackshirts were Fascist paramilitary groups in Italy during the period immediately following World War I and until the end of World War II...
).
The SA was the first Nazi paramilitary group to develop pseudo-military titles for bestowal upon its members.