 Solo (music)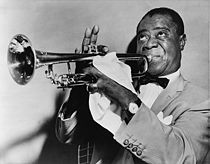 In
music
Music
Music is an art form whose medium is sound and silence. Its common elements are pitch , rhythm , dynamics, and the sonic qualities of timbre and texture...
, a
solo
(from the , meaning
alone
, even though
assolo
is now used in
Italy
Italian language
Italian is a Romance language spoken mainly in Europe: Italy, Switzerland, San Marino, Vatican City, by minorities in Malta, Monaco, Croatia, Slovenia, France, Libya, Eritrea, and Somalia, and by immigrant communities in the Americas and Australia...
when referring to the musical solo) is a
piece
Musical composition
Musical composition can refer to an original piece of music, the structure of a musical piece, or the process of creating a new piece of music. People who practice composition are called composers.- Musical compositions :...
or a
section
Section (music)
In music, a section is "a complete, but not independent musical idea". Types of sections include the introduction or intro, exposition, recapitulation, verse, chorus or refrain, conclusion, coda or outro, fadeout, bridge or interlude...
of a piece played or sung by a single performer. In practice this means a number of different things, depending on the type of music and the context.
The word is also used for the act of performing a solo, and sometimes for the performer (more often a
soloist
).
The plural is
soli
or the
anglicised
Anglicisation
Anglicisation, or anglicization , is the process of converting verbal or written elements of any other language into a form that is more comprehensible to an English speaker, or, more generally, of altering something such that it becomes English in form or character.The term most often refers to...
form
solos
. In some context these are interchangeable, but
soli
tends to be restricted to classical music, and tends to refer to either the solo performers or the solo passages in a single piece: it would not often be used to refer to several pieces that happen to be for single performers. Furthermore, the word
soli
can be used to refer to a small number of simultaneous parts assigned to single players in an orchestral composition. In the Baroque
concerto grosso
Concerto grosso
The concerto grosso is a form of baroque music in which the musical material is passed between a small group of soloists and full orchestra...
, the term for such a group of soloists was
concertino
Concertino (group)
A concertino is the smaller group of instruments in a concerto grosso. This is opposed to the ripieno which is the larger group contrasting with the concertino....
.
18th century
In the
Baroque
Baroque music
Baroque music describes a style of Western Classical music approximately extending from 1600 to 1760. This era follows the Renaissance and was followed in turn by the Classical era...
and
Classical
Classical period (music)
The dates of the Classical Period in Western music are generally accepted as being between about 1750 and 1830. However, the term classical music is used colloquially to describe a variety of Western musical styles from the ninth century to the present, and especially from the sixteenth or...
periods, the word
solo
was virtually equivalent to
sonata
Sonata
Sonata , in music, literally means a piece played as opposed to a cantata , a piece sung. The term, being vague, naturally evolved through the history of music, designating a variety of forms prior to the Classical era...
, and could refer either to a piece for one melody instrument with (continuo) accompaniment, or to a sonata for an unaccompanied melody instrument, such as
Johann Sebastian Bach
Johann Sebastian Bach
Johann Sebastian Bach was a German composer, organist, harpsichordist, violist, and violinist whose sacred and secular works for choir, orchestra, and solo instruments drew together the strands of the Baroque period and brought it to its ultimate maturity...
's sonatas for violin alone.
Jazz
In many jazz performances, each number will alternate ensemble sections with solo sections where one performer is playing either completely alone, or with unobtrusive accompaniment from the others. Common examples are the rhythm section of jazz bands, and quiet background music by other wind instruments. Such solos are most often
improvised.
Musical improvisation
Musical improvisation is the creative activity of immediate musical composition, which combines performance with communication of emotions and instrumental technique as well as spontaneous response to other musicians...
Popular music
In
popular music
Popular music
Popular music belongs to any of a number of musical genres "having wide appeal" and is typically distributed to large audiences through the music industry. It stands in contrast to both art music and traditional music, which are typically disseminated academically or orally to smaller, local...
a
solo
refers to a "crowd-pleasing" improvised melody played by a single or featured performer and may also refer to a drum solo. Use of the term
solo
appears to follow from
jazz
Jazz
Jazz is a musical style that originated at the beginning of the 20th century in African American communities in the Southern United States. It was born out of a mix of African and European music traditions. From its early development until the present, jazz has incorporated music from 19th and 20th...
and, though they are often pre-composed or originally improvised, the expectation that solos be improvised continues, especially in certain genres.