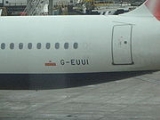 Royal Mail Ship
Royal Mail Ship
usually seen in its abbreviated form
RMS
, a designation which dates back to 1840, is the
ship prefix
Ship prefix
A ship prefix is a combination of letters, usually abbreviations, used in front of the name of a civilian or naval ship.Prefixes for civilian vessels may either identify the type of propulsion, such as "SS" for steamship, or purpose, such as "RV" for research vessel. Civilian prefixes are often...
used for seagoing vessels that carry
mail
Mail
Mail, or post, is a system for transporting letters and other tangible objects: written documents, typically enclosed in envelopes, and also small packages are delivered to destinations around the world. Anything sent through the postal system is called mail or post.In principle, a postal service...
under contract by
Royal Mail
Royal Mail
Royal Mail is the government-owned postal service in the United Kingdom. Royal Mail Holdings plc owns Royal Mail Group Limited, which in turn operates the brands Royal Mail and Parcelforce Worldwide...
. Any vessel designated as RMS has the right to both fly the pennant of the Royal Mail when sailing and to include the Royal Mail "crown" logo with any identifying device and/or design for the ship.
It was used by many shipping lines, but is often associated in particular with the
Cunard Line
Cunard Line
Cunard Line is a British-American owned shipping company based at Carnival House in Southampton, England and operated by Carnival UK. It has been a leading operator of passenger ships on the North Atlantic for over a century...
, Royal Mail Lines and
Union-Castle Line
Union-Castle Line
The Union-Castle Line was a prominent British shipping line that operated a fleet of passenger liners and cargo ships between Europe and Africa from 1900 to 1977. It was formed from the merger of the Union Line and Castle Shipping Line...
, which held a number of high-profile mail
contract
Contract
A contract is an agreement entered into by two parties or more with the intention of creating a legal obligation, which may have elements in writing. Contracts can be made orally. The remedy for breach of contract can be "damages" or compensation of money. In equity, the remedy can be specific...
s, and which traditionally prefixed the names of many of their ships with the initials "RMS".
While some lines in the past, particularly the Royal Mail Lines, called all their ships RMS, technically a
ship
Ship
Since the end of the age of sail a ship has been any large buoyant marine vessel. Ships are generally distinguished from boats based on size and cargo or passenger capacity. Ships are used on lakes, seas, and rivers for a variety of activities, such as the transport of people or goods, fishing,...
would use the prefix only while contracted to carry mail, and would revert at other times to a standard designation such as "SS".
One of the best-known ships to have carried the prefix was .
History
Originally the
Admiralty
Admiralty
The Admiralty was formerly the authority in the Kingdom of England, and later in the United Kingdom, responsible for the command of the Royal Navy...
operated these ships.
The designation "RMS" has been used since 1840. In 1850 contracts were awarded to private companies. Having the title "RMS" was seen as a mark of quality and a competitive advantage, because the mail had to be on time.
The most valuable route, with the highest volume, was between
Kingstown (now Dún Laoghaire)
Dún Laoghaire
Dún Laoghaire or Dún Laoire , sometimes anglicised as "Dunleary" , is a suburban seaside town in County Dublin, Ireland, about twelve kilometres south of Dublin city centre. It is the county town of Dun Laoghaire-Rathdown County and a major port of entry from Great Britain...
, in
Ireland
Ireland
Ireland is an island to the northwest of continental Europe. It is the third-largest island in Europe and the twentieth-largest island on Earth...
, and
Holyhead
Holyhead
Holyhead is the largest town in the county of Anglesey in the North Wales. It is also a major port adjacent to the Irish Sea serving Ireland....
in
Wales
Wales
Wales is a country that is part of the United Kingdom and the island of Great Britain, bordered by England to its east and the Atlantic Ocean and Irish Sea to its west. It has a population of three million, and a total area of 20,779 km²...
. The
City of Dublin Steam Packet Company
City of Dublin Steam Packet Company
The City of Dubin Steam Packet Company was a shipping line established in 1823. It served cross-channel routes between Britain and Ireland for over a century. For 70 of those years it transported the mail...
(CDSPCo) won the contract. They purchased RMS
Saint Columa
and RMS
Llwywllyn
from the Admiralty, to supplement their
Prince Arthur
.
In the CDSPCo contract, in 1860, there was a penalty clause of
£1
Pound sterling
The pound sterling , commonly called the pound, is the official currency of the United Kingdom, its Crown Dependencies and the British Overseas Territories of South Georgia and the South Sandwich Islands, British Antarctic Territory and Tristan da Cunha. It is subdivided into 100 pence...
1s
Shilling
The shilling is a unit of currency used in some current and former British Commonwealth countries. The word shilling comes from scilling, an accounting term that dates back to Anglo-Saxon times where it was deemed to be the value of a cow in Kent or a sheep elsewhere. The word is thought to derive...
4d
Penny
A penny is a coin or a type of currency used in several English-speaking countries. It is often the smallest denomination within a currency system.-Etymology:...
for every minute's delay.
The
Canadian Pacific Railway
Canadian Pacific Railway
The Canadian Pacific Railway , formerly also known as CP Rail between 1968 and 1996, is a historic Canadian Class I railway founded in 1881 and now operated by Canadian Pacific Railway Limited, which began operations as legal owner in a corporate restructuring in 2001...
's trans-Pacific Royal Mail contract required the construction of the first three of a fleet of steamships—the
RMS Empress of China
RMS Empress of China (1891)
RMS Empress of China was an ocean liner built in 1890-1891 by Naval Construction & Armament Co., Barrow, England for Canadian Pacific Steamships...
, the
RMS Empress of India
RMS Empress of India (1891)
RMS Empress of India was an ocean liner built in 1890-1891 by Naval Construction & Armament Co., Barrow, England for Canadian Pacific Steamships...
, and the
RMS Empress of Britain
RMS Empress of Japan (1891)
RMS Empress of Japan, also known as the "Queen of the Pacific", was an ocean liner built in 1890-1891 by Naval Construction & Armament Co., Barrow, England for Canadian Pacific Steamships...
which regularly sailed between Vancouver and Asia beginning in 1891.
The
White Star Line
White Star Line
The Oceanic Steam Navigation Company or White Star Line of Boston Packets, more commonly known as the White Star Line, was a prominent British shipping company, today most famous for its ill-fated vessel, the RMS Titanic, and the World War I loss of Titanics sister ship Britannic...
sisters and were Royal Mail Ships.
Modern times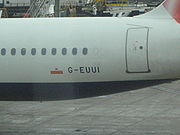 In recent years the shift to air transport for mail has left only three ships with the right to the prefix;
RMS Segwun
RMS Segwun
RMS Segwun is the oldest operating steam driven vessel in North America, built in 1887 to cruise the Muskoka Lakes in the District of Muskoka, Ontario Canada, a resort area with many lakes and rivers. Early in the 20th century Muskoka was poorly served by roads...
, which serves as a passenger vessel in
Gravenhurst
Gravenhurst, Ontario
Gravenhurst is a town in the Muskoka Region of Ontario, Canada. It is located approximately south of Bracebridge, Ontario. The mayor is Paisley Donaldson...
,
Ontario
Ontario
Ontario is a province of Canada, located in east-central Canada. It is Canada's most populous province and second largest in total area. It is home to the nation's most populous city, Toronto, and the nation's capital, Ottawa....
,
Canada
Canada
Canada is a North American country consisting of ten provinces and three territories. Located in the northern part of the continent, it extends from the Atlantic Ocean in the east to the Pacific Ocean in the west, and northward into the Arctic Ocean...
, RMS
St Helena
, which serves the island of
Saint Helena
Saint Helena
Saint Helena , named after St Helena of Constantinople, is an island of volcanic origin in the South Atlantic Ocean. It is part of the British overseas territory of Saint Helena, Ascension and Tristan da Cunha which also includes Ascension Island and the islands of Tristan da Cunha...
in the South Atlantic, and
RMS Queen Mary 2
RMS Queen Mary 2
RMS Queen Mary 2 is a transatlantic ocean liner. She was the first major ocean liner built since in 1969, the vessel she succeeded as flagship of the Cunard Line....
. QM2 was conferred "RMS" by Royal Mail when she entered service in 2004 on the Southampton to New York route as a gesture to Cunard's history.
The Royal Mail continues a form of this tradition on modern day
airliner
Airliner
An airliner is a large fixed-wing aircraft for transporting passengers and cargo. Such aircraft are operated by airlines. Although the definition of an airliner can vary from country to country, an airliner is typically defined as an aircraft intended for carrying multiple passengers in commercial...
s. The
UK's
United Kingdom
The United Kingdom of Great Britain and Northern IrelandIn the United Kingdom and Dependencies, other languages have been officially recognised as legitimate autochthonous languages under the European Charter for Regional or Minority Languages...
flag carrier
Flag carrier
A flag carrier is a transportation company, such as an airline or shipping company, that, being locally registered in a given country, enjoys preferential rights or privileges, accorded by the government, for international operations. It may be a state-run, state-owned or private but...
airline,
British Airways
British Airways
British Airways is the flag carrier airline of the United Kingdom, based in Waterside, near its main hub at London Heathrow Airport. British Airways is the largest airline in the UK based on fleet size, international flights and international destinations...
is contracted to carry mail on some of its scheduled long-distance routes. Aircraft operating these routes with the facilities to carry mail are allowed to display the Royal Mail's logo and crest on their fuselage, usually alongside their registration markings.
Other designations
The less-common designations
RMMV
, for
Royal Mail Motor Vessel
, and
RMMS
, for
Royal Mail Motor Ship
, were used for a period when RMS was restricted to steam-ships. Motor Ship indicates that propulsion is provided by
diesel
Diesel engine
A diesel engine is an internal combustion engine that uses the heat of compression to initiate ignition to burn the fuel, which is injected into the combustion chamber...
rather than
steam
Steam engine
A steam engine is a heat engine that performs mechanical work using steam as its working fluid.Steam engines are external combustion engines, where the working fluid is separate from the combustion products. Non-combustion heat sources such as solar power, nuclear power or geothermal energy may be...
.
List of RMS ships
Name
Line
Maiden voyage
Left service
Fate
Adriatic

RMS Adriatic (1907)

RMS Adriatic was an ocean liner of the White Star Line. She was the fourth of a quartet of ships measuring over 20,000 tons, dubbed The Big Four, the ship was the only one of the four which was never the world's largest ship however, she was the fastest of the Big Four...



White Star

White Star Line

The Oceanic Steam Navigation Company or White Star Line of Boston Packets, more commonly known as the White Star Line, was a prominent British shipping company, today most famous for its ill-fated vessel, the RMS Titanic, and the World War I loss of Titanics sister ship Britannic...



1907
1934
broken-up
Alcantara

SS Alcantara (1913)

SS Alcantara was an ocean liner that went into service just weeks before the start of World War I, was converted to an armed merchant cruiser in 1914, and was sunk by the German armed merchant cruiser SMS Greif on 29 February 1916 in the North Sea....



Royal Mail Lines
1913
1916
sunk (enemy action)
Alcantara

MS Alcantara (1927)

RMS Alcantara was an ocean liner of the Royal Mail Lines, a successor to the that had been sunk in World War I.Alcantara was built by Harland & Wolff in Belfast, and launched in 1927. She ran the route from Southampton to the east coast of South America...



Royal Mail Lines
1926
1958
broken-up
Andes
Royal Mail Lines
1913
1929
Broken-up after becoming Atlantis cruise ship
Andes
Royal Mail Lines
1939
1959
Broken-up after becoming cruise ship
Aquitania

RMS Aquitania

RMS Aquitania was a Cunard Line ocean liner designed by Leonard Peskett and built by John Brown & Company in Clydebank, Scotland. She was launched on 21 April 1913 and sailed on her maiden voyage to New York on 30 May 1914...



Cunard

Cunard Line

Cunard Line is a British-American owned shipping company based at Carnival House in Southampton, England and operated by Carnival UK. It has been a leading operator of passenger ships on the North Atlantic for over a century...



1914
1950
broken-up
Arabia

RMS Arabia

RMS Arabia was a P&O passenger liner torpedoed on 6 November 1916 by the German submarine . It also had the first children's playroom when launched....



Peninsular and Oriental

Peninsular and Oriental Steam Navigation Company

The Peninsular and Oriental Steam Navigation Company, which is usually known as P&O, is a British shipping and logistics company which dated from the early 19th century. Following its sale in March 2006 to Dubai Ports World for £3.9 billion, it became a subsidiary of DP World; however, the P&O...



1898
1916
sunk (enemy action)
Arlanza

RMS Arlanza (1912)

RMS Arlanza was an ocean liner of the Royal Mail Lines in service from 1912 to 1938.Arlanza was built by Harland & Wolff in Belfast for service between Southampton and the east coast of South America, in the same slip that earlier had been used to build the Olympic. The Britannic was built in the...



Royal Mail Lines
1912
1938
broken-up
Atlantic

RMS Atlantic

RMS Atlantic was a transatlantic ocean liner of the White Star Line that operated between Liverpool, United Kingdom, and New York City, United States. During the ship's 19th voyage, on 1 April 1873, it ran onto rocks and sank off the coast of Nova Scotia, killing 535 people...



White Star

White Star Line

The Oceanic Steam Navigation Company or White Star Line of Boston Packets, more commonly known as the White Star Line, was a prominent British shipping company, today most famous for its ill-fated vessel, the RMS Titanic, and the World War I loss of Titanics sister ship Britannic...



1871
1873
sunk (collision with rocks)
Baltic

RMS Baltic (1903)

RMS Baltic was an ocean liner of the White Star Line that sailed between 1904 and 1933. At 23,876 gross tons, she was the largest ship in the world until 1905...



White Star

White Star Line

The Oceanic Steam Navigation Company or White Star Line of Boston Packets, more commonly known as the White Star Line, was a prominent British shipping company, today most famous for its ill-fated vessel, the RMS Titanic, and the World War I loss of Titanics sister ship Britannic...



1904
1933
broken-up
Ben-my-Chree

TSS Ben-my-Chree (1927)

Ben-my-Chree was a passenger ferry operated by the Isle of Man Steam Packet Company between 1927 and 1965.-History:The Ben-my-Chree was built in 1927 at the Cammell Laird shipyard, Birkenhead. She was the first steamer built post-World War I for the Steam Packet Co and averaged over 20 knots on...



Isle of Man Steam Packet

Isle of Man Steam Packet

The Isle of Man Steam Packet Company Limited is the oldest continuously operating passenger shipping company in the world, celebrating its 180th anniversary in 2010....



1927
1965
broken-up
Berengaria
Cunard

Cunard Line

Cunard Line is a British-American owned shipping company based at Carnival House in Southampton, England and operated by Carnival UK. It has been a leading operator of passenger ships on the North Atlantic for over a century...



1913
1938
broken-up
Britannia

RMS Britannia

The RMS Britannia was an ocean liner of the British and North American Royal Mail Steam Packet Company, later known as Cunard Steamship Company. She was launched on 5 February 1840, at the yard of Robert Duncan & Company in Greenock, Scotland...



Cunard

Cunard Line

Cunard Line is a British-American owned shipping company based at Carnival House in Southampton, England and operated by Carnival UK. It has been a leading operator of passenger ships on the North Atlantic for over a century...



1840
1880
sunk (military target practice)
Britannic

HMHS Britannic

HMHS Britannic was the third and largest of the White Star Line. She was the sister ship of and , and was intended to enter service as a transatlantic passenger liner. She was launched just before the start of the First World War and was laid up at her builders in Belfast for many months before...



White Star

White Star Line

The Oceanic Steam Navigation Company or White Star Line of Boston Packets, more commonly known as the White Star Line, was a prominent British shipping company, today most famous for its ill-fated vessel, the RMS Titanic, and the World War I loss of Titanics sister ship Britannic...



1915
1916
sunk (enemy action)
Britannic

RMS Britannic (1929)

RMS Britannic was an ocean liner of the White Star Line, the company's third ship to bear the name. She was built by Harland & Wolff in Belfast. She was launched on 6 August 1929. Like her running mate , Britannic was a motorship powered by diesel engines. She measured 26,943 gross tons and was ...



White Star

White Star Line

The Oceanic Steam Navigation Company or White Star Line of Boston Packets, more commonly known as the White Star Line, was a prominent British shipping company, today most famous for its ill-fated vessel, the RMS Titanic, and the World War I loss of Titanics sister ship Britannic...



1929
1960
broken-up
Carpathia

RMS Carpathia

RMS Carpathia was a Cunard Line transatlantic passenger steamship built by Swan Hunter & Wigham Richardson. Carpathia made her maiden voyage in 1903 and became famous for rescuing the survivors of after the latter ship hit an iceberg and sank on 15 April 1912...



Cunard

Cunard Line

Cunard Line is a British-American owned shipping company based at Carnival House in Southampton, England and operated by Carnival UK. It has been a leading operator of passenger ships on the North Atlantic for over a century...



1903
1918
sunk (enemy action)
Caronia

RMS Caronia

RMS Caronia was a passenger ship of the Cunard Line . Launched on 30 October 1947, she served with Cunard until 1967. She was nicknamed the "Green Goddess" by the people of Liverpool because her livery resembled that of the local trams, also known as "Green Goddesses". She is credited as one of...



Cunard White Star

Cunard Line

Cunard Line is a British-American owned shipping company based at Carnival House in Southampton, England and operated by Carnival UK. It has been a leading operator of passenger ships on the North Atlantic for over a century...



1949
1974
broken-up
Celtic

RMS Celtic (1901)

RMS Celtic was an ocean liner owned by the White Star Line. The first ship larger than the in gross tonnage, Celtic was the first of a quartet of ships over 20,000 tons, dubbed The Big Four....



White Star

White Star Line

The Oceanic Steam Navigation Company or White Star Line of Boston Packets, more commonly known as the White Star Line, was a prominent British shipping company, today most famous for its ill-fated vessel, the RMS Titanic, and the World War I loss of Titanics sister ship Britannic...



1901
1933
broken-up
Cedric

RMS Cedric

RMS Cedric was laid down in 1902 at the shipyard of Harland and Wolff, Belfast. RMS Cedric was the second of White Star's series known as the "Big Four", the other three being , and . Celtic was the first ship to exceed Brunel's in overall tonnage, which was quite an accomplishment, considering...



White Star

White Star Line

The Oceanic Steam Navigation Company or White Star Line of Boston Packets, more commonly known as the White Star Line, was a prominent British shipping company, today most famous for its ill-fated vessel, the RMS Titanic, and the World War I loss of Titanics sister ship Britannic...



1903
1932
broken-up
Dunottar Castle

RMS Dunottar Castle

The RMS Dunottar Castle was built at Govan Shipyards in 1889 by the Fairfield Ship Building & Engineering Co. for the Castle Line, passing to the Union Castle Line in 1900. This steam ship became famous in the 1890s for reducing the voyage time from Southampton, England, to Cape Town, South Africa,...



Union Castle
1890
1915
sunk (bad weather, failure to close scuttles)
Ebro

RMS Ebro

RMS Ebro was an ocean liner built in 1914 for the Royal Mail Steam Packet Company. She was later owned and operated by the Pacific Steam Navigation Company, Jugoslavenska Lloyd and finally by Companhia Colonial de Navegaçãoi...



Royal Mail Lines
1914
1954
Broken-up after becoming N/T Serpa Pinto
Empress of Asia

RMS Empress of Asia

RMS Empress of Asia was an ocean liner built in 1912-1913 by Fairfield Shipbuilding and Engineering at Govan on the Clyde in Scotland for Canadian Pacific Steamships...



Canadian Pacific

Canadian Pacific Railway

The Canadian Pacific Railway , formerly also known as CP Rail between 1968 and 1996, is a historic Canadian Class I railway founded in 1881 and now operated by Canadian Pacific Railway Limited, which began operations as legal owner in a corporate restructuring in 2001...



1913
1942
sunk (enemy action)
Empress of Australia
Canadian Pacific
1922
1952
broken-up
Empress of Australia
Canadian Pacific
1953
1956
broken-up
Empress of Britain
Canadian Pacific

Canadian Pacific Railway

The Canadian Pacific Railway , formerly also known as CP Rail between 1968 and 1996, is a historic Canadian Class I railway founded in 1881 and now operated by Canadian Pacific Railway Limited, which began operations as legal owner in a corporate restructuring in 2001...



1906
1930
broken-up
Empress of Britain

RMS Empress of Britain (1931)

The RMS Empress of Britain was an ocean liner built between 1928 and 1931 by John Brown shipyard in Scotland and owned by Canadian Pacific Steamship Company. This ship — second of three CP vessels named Empress of Britain — provided scheduled trans-Atlantic passenger service from spring to autumn...



Canadian Pacific
1931
1940
sunk (enemy action)
Empress of Britain
Canadian Pacific
1956
1965
broken-up
Empress of Canada

RMS Empress of Canada (1922)

RMS Empress of Canada was an ocean liner built in 1920 for the Canadian Pacific Steamships by Fairfield Shipbuilding & Engineering Company at Govan on the Clyde in Scotland. This ship -- the first of two CP vessels to be named Empress of Canada -- regularly traversed the trans-Pacific route...



Canadian Pacific
1922
1943
sunk (enemy action)
Empress of Canada
Canadian Pacific
1929
1953
broken-up
Empress of Canada

RMS Empress of Canada (1961)

RMS Empress of Canada was an ocean liner built in 1961 by Vickers-Armstrongs, Walker-on-Tyne, England for the Canadian Pacific Steamship Company. This ship, the third CP vessel to be named Empress of Canada, regularly traversed the transatlantic route between Canada and Europe for the next decade...



Canadian Pacific
1961
.
broken-up
Empress of China

RMS Empress of China (1891)

RMS Empress of China was an ocean liner built in 1890-1891 by Naval Construction & Armament Co., Barrow, England for Canadian Pacific Steamships...



Canadian Pacific

Canadian Pacific Railway

The Canadian Pacific Railway , formerly also known as CP Rail between 1968 and 1996, is a historic Canadian Class I railway founded in 1881 and now operated by Canadian Pacific Railway Limited, which began operations as legal owner in a corporate restructuring in 2001...



1891
1912
broken-up
Empress of England

RMS Empress of England

RMS Empress of England was an ocean liner built in 1956-1957 by Vickers-Armstrongs, Newcastle, United Kingdom for the Canadian Pacific Steamships. The ship was launched in 1956; and she undertook her maiden voyage in 1957...



Canadian Pacific
1957
1970
broken-up
Empress of France

RMS Empress of France (1914)

RMS Empress of France, formerly the SS Alsatian was an ocean liner built in 1913-1914 by William Beardmore and Company at Glasgow in Scotland for Allan Line....



Canadian Pacific

Canadian Pacific Railway

The Canadian Pacific Railway , formerly also known as CP Rail between 1968 and 1996, is a historic Canadian Class I railway founded in 1881 and now operated by Canadian Pacific Railway Limited, which began operations as legal owner in a corporate restructuring in 2001...



1914
1931
broken-up
Empress of India

RMS Empress of India (1891)

RMS Empress of India was an ocean liner built in 1890-1891 by Naval Construction & Armament Co., Barrow, England for Canadian Pacific Steamships...



Canadian Pacific

Canadian Pacific Railway

The Canadian Pacific Railway , formerly also known as CP Rail between 1968 and 1996, is a historic Canadian Class I railway founded in 1881 and now operated by Canadian Pacific Railway Limited, which began operations as legal owner in a corporate restructuring in 2001...



1891
1919
broken-up
Empress of India
Canadian Pacific

Canadian Pacific Railway

The Canadian Pacific Railway , formerly also known as CP Rail between 1968 and 1996, is a historic Canadian Class I railway founded in 1881 and now operated by Canadian Pacific Railway Limited, which began operations as legal owner in a corporate restructuring in 2001...



1908
1928
broken-up
Empress of Ireland

RMS Empress of Ireland

RMS Empress of Ireland was an ocean liner built in 1905 by Fairfield Shipbuilding and Engineering at Govan on the Clyde in Scotland for Canadian Pacific Steamships...



Canadian Pacific

Canadian Pacific Railway

The Canadian Pacific Railway , formerly also known as CP Rail between 1968 and 1996, is a historic Canadian Class I railway founded in 1881 and now operated by Canadian Pacific Railway Limited, which began operations as legal owner in a corporate restructuring in 2001...



1906
1914
Sunk (collision with another ship)
Empress of Japan

RMS Empress of Japan (1891)

RMS Empress of Japan, also known as the "Queen of the Pacific", was an ocean liner built in 1890-1891 by Naval Construction & Armament Co., Barrow, England for Canadian Pacific Steamships...



Canadian Pacific

Canadian Pacific Railway

The Canadian Pacific Railway , formerly also known as CP Rail between 1968 and 1996, is a historic Canadian Class I railway founded in 1881 and now operated by Canadian Pacific Railway Limited, which began operations as legal owner in a corporate restructuring in 2001...



1891
1926
broken-up
Empress of Japan

RMS Empress of Japan (1930)

RMS Empress of Japan was an ocean liner built in 1929-1930 by Fairfield Shipbuilding & Engineering Company at Govan on the Clyde in Scotland for Canadian Pacific Steamships . This ship -- the second of two CP vessels to be named Empress of Japan -- regularly traversed the trans-Pacific route...



Canadian Pacific
1930
1966
Caught fire and scrapped
Empress of Russia

RMS Empress of Russia

The RMS Empress of Russia was an ocean liner built in 1912-1913 by Fairfield Shipbuilding & Engineering Company at Govan on the Clyde in Scotland for Canadian Pacific steamships . This ship regularly traversed the trans-Pacific route between Canada and the Far East...



Canadian Pacific

Canadian Pacific Railway

The Canadian Pacific Railway , formerly also known as CP Rail between 1968 and 1996, is a historic Canadian Class I railway founded in 1881 and now operated by Canadian Pacific Railway Limited, which began operations as legal owner in a corporate restructuring in 2001...



1913
1945
caught fire and scrapped
Empress of Scotland

RMS Empress of Scotland (1906)

RMS Empress of Scotland was the later name of an ocean liner built in 1905-1906 by Vulcan AG shipyard in Stettin for the Hamburg America Line. The ship was launched as the SS Kaiserin Auguste Victoria; she regularly sailed between Hamburg and New York until the outbreak of war in Europe in 1914...



Canadian Pacific

Canadian Pacific Railway

The Canadian Pacific Railway , formerly also known as CP Rail between 1968 and 1996, is a historic Canadian Class I railway founded in 1881 and now operated by Canadian Pacific Railway Limited, which began operations as legal owner in a corporate restructuring in 2001...



1906
1930
broken-up
Empress of Scotland

RMS Empress of Japan (1930)

RMS Empress of Japan was an ocean liner built in 1929-1930 by Fairfield Shipbuilding & Engineering Company at Govan on the Clyde in Scotland for Canadian Pacific Steamships . This ship -- the second of two CP vessels to be named Empress of Japan -- regularly traversed the trans-Pacific route...



Canadian Pacific
1930
1966
Caught fire and scrapped
Etruria

RMS Etruria

RMS Etruria and her sister ship RMS Umbria were the last two Cunarders that were fitted with auxiliary sails. RMS Etruria was built by John Elder & Co of Glasgow, Scotland in 1884. The Etruria and her sister Umbria, by the standards of the time, were record breakers. They were the largest liners...



Cunard

Cunard Line

Cunard Line is a British-American owned shipping company based at Carnival House in Southampton, England and operated by Carnival UK. It has been a leading operator of passenger ships on the North Atlantic for over a century...



1885
1909
broken-up
Fenella
Isle of Man Steam Packet

Isle of Man Steam Packet

The Isle of Man Steam Packet Company Limited is the oldest continuously operating passenger shipping company in the world, celebrating its 180th anniversary in 2010....



1937
?
?
Georgic

RMS Georgic (1932)

Built at Harland and Wolff shipyard in Belfast, the RMS Georgic was the last ship built for the White Star Line before its merger with the Cunard Line. She was the running mate of the Britannic. Like Britannic, Georgic was a motorship, and not a steamer, fitted with a diesel electric powerplant.-...



White Star

White Star Line

The Oceanic Steam Navigation Company or White Star Line of Boston Packets, more commonly known as the White Star Line, was a prominent British shipping company, today most famous for its ill-fated vessel, the RMS Titanic, and the World War I loss of Titanics sister ship Britannic...



1933
1954
broken-up
Homeric
White Star

White Star Line

The Oceanic Steam Navigation Company or White Star Line of Boston Packets, more commonly known as the White Star Line, was a prominent British shipping company, today most famous for its ill-fated vessel, the RMS Titanic, and the World War I loss of Titanics sister ship Britannic...



1922
1935
broken-up
King Orry
Isle of Man Steam Packet

Isle of Man Steam Packet

The Isle of Man Steam Packet Company Limited is the oldest continuously operating passenger shipping company in the world, celebrating its 180th anniversary in 2010....



1911
?
?
Laconia

RMS Laconia (1911)

RMS Laconia was a Cunard ocean liner built by Swan Hunter & Wigham Richardson, launched on 27 July 1911, delivered to the Cunard Line on 12 December 1911, and began service on 20 January 1912...



Cunard

Cunard Line

Cunard Line is a British-American owned shipping company based at Carnival House in Southampton, England and operated by Carnival UK. It has been a leading operator of passenger ships on the North Atlantic for over a century...



1912
1917
sunk (enemy action)
Laconia

RMS Laconia (1921)

The second RMS Laconia was a Cunard ocean liner built by Swan, Hunter & Wigham Richardson as a successor to the Laconia of 1911 to 1917...



Cunard

Cunard Line

Cunard Line is a British-American owned shipping company based at Carnival House in Southampton, England and operated by Carnival UK. It has been a leading operator of passenger ships on the North Atlantic for over a century...



1922
1942
sunk (enemy action)
Lady of Mann
Isle of Man Steam Packet

Isle of Man Steam Packet

The Isle of Man Steam Packet Company Limited is the oldest continuously operating passenger shipping company in the world, celebrating its 180th anniversary in 2010....



1930
?
?
Leinster

RMS Leinster

RMS Leinster was a vessel operated by the City of Dublin Steam Packet Company, served as the Kingstown -Holyhead mailboat until she was torpedoed and sunk by German submarine UB-123 on 10 October 1918, while bound for Holyhead. She went down just outside Dublin Bay at a point four miles east of...



City of Dublin Steam Packet

City of Dublin Steam Packet Company

The City of Dubin Steam Packet Company was a shipping line established in 1823. It served cross-channel routes between Britain and Ireland for over a century. For 70 of those years it transported the mail...



1896
1918
sunk (enemy action)
Lucania

RMS Lucania

RMS Lucania was a British ocean liner owned by the Cunard Steamship Line Shipping Company, built by Fairfield Shipbuilding and Engineering Company of Govan, Scotland, and launched on Thursday, 2 February 1893....



Cunard

Cunard Line

Cunard Line is a British-American owned shipping company based at Carnival House in Southampton, England and operated by Carnival UK. It has been a leading operator of passenger ships on the North Atlantic for over a century...



1893
1909
broken-up
Lusitania

RMS Lusitania

RMS Lusitania was a British ocean liner designed by Leonard Peskett and built by John Brown and Company of Clydebank, Scotland. The ship entered passenger service with the Cunard Line on 26 August 1907 and continued on the line's heavily-traveled passenger service between Liverpool, England and New...



Cunard

Cunard Line

Cunard Line is a British-American owned shipping company based at Carnival House in Southampton, England and operated by Carnival UK. It has been a leading operator of passenger ships on the North Atlantic for over a century...



1907
1915
sunk (enemy action)
Majestic

RMS Majestic (1914)

RMS Majestic, launched in 1914 as SS Bismarck, was, at 56,551 gross tonnage, the largest ship in the world until the completion of the in 1935. Originally slated to be the third and largest member of German HAPAG Line's trio of transatlantic liners, her completion was delayed by World War I...



White Star

White Star Line

The Oceanic Steam Navigation Company or White Star Line of Boston Packets, more commonly known as the White Star Line, was a prominent British shipping company, today most famous for its ill-fated vessel, the RMS Titanic, and the World War I loss of Titanics sister ship Britannic...



1922
1940
broken-up
Maloja

RMS Maloja

RMS Maloja was an English steam-powered ocean liner that saw service during the first part of the twentieth century.The Peninsular and Oriental Steam Navigation Company placed the order for RMS Maloja with Harland and Wolff Ltd on 29 November 1918. Yard No. 588 was assigned to the project and work...



Peninsular and Oriental

Peninsular and Oriental Steam Navigation Company

The Peninsular and Oriental Steam Navigation Company, which is usually known as P&O, is a British shipping and logistics company which dated from the early 19th century. Following its sale in March 2006 to Dubai Ports World for £3.9 billion, it became a subsidiary of DP World; however, the P&O...



1923
1954
broken-up
Mauretania

RMS Mauretania (1906)

RMS Mauretania was an ocean liner designed by Leonard Peskett and built by Swan, Hunter & Wigham Richardson at Wallsend, Tyne and Wear for the British Cunard Line, and launched on 20 September 1906. At the time, she was the largest and fastest ship in the world. Mauretania became a favourite among...



Cunard White Star

Cunard Line

Cunard Line is a British-American owned shipping company based at Carnival House in Southampton, England and operated by Carnival UK. It has been a leading operator of passenger ships on the North Atlantic for over a century...



1906
1935
broken-up
Mauretania

RMS Mauretania (1938)

RMS Mauretania was launched on 28 July 1938 at the Cammell Laird yard in Birkenhead, England and was completed in May 1939. A successor to RMS Mauretania , the second Mauretania was the first ship built for the newly formed Cunard White Star company following the merger in April 1934 of the Cunard...



Cunard White Star

Cunard Line

Cunard Line is a British-American owned shipping company based at Carnival House in Southampton, England and operated by Carnival UK. It has been a leading operator of passenger ships on the North Atlantic for over a century...



1939
1965
broken-up
Medina
Peninsular and Oriental

Peninsular and Oriental Steam Navigation Company

The Peninsular and Oriental Steam Navigation Company, which is usually known as P&O, is a British shipping and logistics company which dated from the early 19th century. Following its sale in March 2006 to Dubai Ports World for £3.9 billion, it became a subsidiary of DP World; however, the P&O...



1911
1917
sunk (enemy action)
Mona's Queen
Isle of Man Steam Packet

Isle of Man Steam Packet

The Isle of Man Steam Packet Company Limited is the oldest continuously operating passenger shipping company in the world, celebrating its 180th anniversary in 2010....



1934
?
?
Mooltan

RMS Mooltan

The Peninsular and Oriental Steam Navigation Company placed the order for RMS Mooltan with Harland and Wolff Ltd on 29 November 1918. On the same date, an order was placed for her sister ship RMS Maloja. RMS Mooltan was given the yard #587 and work began on her in the Belfast shipyard. She was...



Peninsular and Oriental

Peninsular and Oriental Steam Navigation Company

The Peninsular and Oriental Steam Navigation Company, which is usually known as P&O, is a British shipping and logistics company which dated from the early 19th century. Following its sale in March 2006 to Dubai Ports World for £3.9 billion, it became a subsidiary of DP World; however, the P&O...



1923
1953
broken-up
Niagara

RMS Niagara

RMS Niagara was an ocean liner launched on 17 August 1912 and owned by the Union Steam Ship Company. She was nicknamed "the Titanic of the Pacific", but after the sinking of the real RMS Titanic this was dropped in favour of "Queen of the Pacific"...



Union Steamship
1912
1940
sunk (enemy action)
Oceanic

RMS Oceanic (1870)

RMS Oceanic was the White Star Line's first liner and an important turning point in passenger liner design.-Design and construction:Oceanic was built by Harland and Wolff in Belfast, and was launched on 27 August 1870, arriving in Liverpool for her maiden voyage on 26 February 1871...



White Star

White Star Line

The Oceanic Steam Navigation Company or White Star Line of Boston Packets, more commonly known as the White Star Line, was a prominent British shipping company, today most famous for its ill-fated vessel, the RMS Titanic, and the World War I loss of Titanics sister ship Britannic...



1871
1896
broken-up
Oceanic

RMS Oceanic (1899)

RMS Oceanic was a transatlantic ocean liner, built for the White Star Line. She sailed on her maiden voyage on 6 September 1899 and, until 1901, was the largest ship in the world...



White Star

White Star Line

The Oceanic Steam Navigation Company or White Star Line of Boston Packets, more commonly known as the White Star Line, was a prominent British shipping company, today most famous for its ill-fated vessel, the RMS Titanic, and the World War I loss of Titanics sister ship Britannic...



1899
1914
broken-up
Olympic

RMS Olympic

RMS Olympic was the lead ship of the Olympic-class ocean liners built for the White Star Line, which also included Titanic and Britannic...



White Star

White Star Line

The Oceanic Steam Navigation Company or White Star Line of Boston Packets, more commonly known as the White Star Line, was a prominent British shipping company, today most famous for its ill-fated vessel, the RMS Titanic, and the World War I loss of Titanics sister ship Britannic...



1911
1935
broken-up
Peel Castle
Isle of Man Steam Packet

Isle of Man Steam Packet

The Isle of Man Steam Packet Company Limited is the oldest continuously operating passenger shipping company in the world, celebrating its 180th anniversary in 2010....



1894
?
?
Pendennis Castle
Union-Castle

Union-Castle Line

The Union-Castle Line was a prominent British shipping line that operated a fleet of passenger liners and cargo ships between Europe and Africa from 1900 to 1977. It was formed from the merger of the Union Line and Castle Shipping Line...



1959
1980
broken-up
Queen Elizabeth

RMS Queen Elizabeth

RMS Queen Elizabeth was an ocean liner operated by the Cunard Line. Plying with her running mate Queen Mary as a luxury liner between Southampton, UK and New York City, USA via Cherbourg, France, she was also contracted for over twenty years to carry the Royal Mail as the second half of the two...



Cunard White Star

Cunard Line

Cunard Line is a British-American owned shipping company based at Carnival House in Southampton, England and operated by Carnival UK. It has been a leading operator of passenger ships on the North Atlantic for over a century...



1940
1968
Caught fire and scrapped; destroyed by arson
Queen Elizabeth 2

RMS Queen Elizabeth 2

Queen Elizabeth 2, often referred to simply as the QE2, is an ocean liner that was operated by Cunard from 1969 to 2008. Following her retirement from cruising, she is now owned by Istithmar...



Cunard

Cunard Line

Cunard Line is a British-American owned shipping company based at Carnival House in Southampton, England and operated by Carnival UK. It has been a leading operator of passenger ships on the North Atlantic for over a century...



1969
2008
Currently laid up
Queen Mary

RMS Queen Mary

RMS Queen Mary is a retired ocean liner that sailed primarily in the North Atlantic Ocean from 1936 to 1967 for the Cunard Line...



Cunard White Star

Cunard Line

Cunard Line is a British-American owned shipping company based at Carnival House in Southampton, England and operated by Carnival UK. It has been a leading operator of passenger ships on the North Atlantic for over a century...



1936
1967
retired, museum ship, hotel
Queen Mary 2

RMS Queen Mary 2

RMS Queen Mary 2 is a transatlantic ocean liner. She was the first major ocean liner built since in 1969, the vessel she succeeded as flagship of the Cunard Line....



Cunard

Cunard Line

Cunard Line is a British-American owned shipping company based at Carnival House in Southampton, England and operated by Carnival UK. It has been a leading operator of passenger ships on the North Atlantic for over a century...



2004
In service
Royal Adelaide

RMS Royal Adelaide (1838)

The RMS Royal Adelaide was a paddle steamship owned and operated by the City of Dublin Steam Packet Company. Its principal route ran between London and Cork.-Final journey:...



City of Dublin Steam Packet

City of Dublin Steam Packet Company

The City of Dubin Steam Packet Company was a shipping line established in 1823. It served cross-channel routes between Britain and Ireland for over a century. For 70 of those years it transported the mail...



1838
1849
sunk
St Helena
HM Government

Government of the United Kingdom

Her Majesty's Government is the central government of the United Kingdom of Great Britain and Northern Ireland. The Government is led by the Prime Minister, who selects all the remaining Ministers...



1990
In service
Scythia

RMS Scythia

RMS Scythia was a Cunard liner. She sailed on her maiden voyage in 1921, and became a troop and supply ship during the Second World War. Scythia was the longest serving Cunard liner until 4 September 2005, when its record was surpassed by RMS Queen Elizabeth 2.-History:Following heavy losses during...



Cunard

Cunard Line

Cunard Line is a British-American owned shipping company based at Carnival House in Southampton, England and operated by Carnival UK. It has been a leading operator of passenger ships on the North Atlantic for over a century...



1921
1958
broken-up
Segwun

RMS Segwun

RMS Segwun is the oldest operating steam driven vessel in North America, built in 1887 to cruise the Muskoka Lakes in the District of Muskoka, Ontario Canada, a resort area with many lakes and rivers. Early in the 20th century Muskoka was poorly served by roads...



Muskoka Steamships
1887
restored and returned to service
Servia

RMS Servia

The first so called superliner, the RMS Servia was built in 1881 by J.&G, Thomson Limited of Glasgow, Scotland for the Cunard Steamship Line Shipping Company. The ship served for 20 years and then was sold to Thomas W. Ward scrap yard and towed to Preston for dismantling. She weighed in at 7,391...



Cunard

Cunard Line

Cunard Line is a British-American owned shipping company based at Carnival House in Southampton, England and operated by Carnival UK. It has been a leading operator of passenger ships on the North Atlantic for over a century...



1881
1901
broken-up
Snaefell
Isle of Man Steam Packet

Isle of Man Steam Packet

The Isle of Man Steam Packet Company Limited is the oldest continuously operating passenger shipping company in the world, celebrating its 180th anniversary in 2010....



1910
1918
sunk (enemy action)
Tayleur

RMS Tayleur

The RMS Tayleur was a fully rigged iron clipper chartered by the White Star Line. She was large, fast and technically advanced. She ran aground and sank on her maiden voyage in 1854. The sinking was caused both by an inexperienced crew and faulty equipment. Of more than 650 aboard, only 290...



White Star

White Star Line

The Oceanic Steam Navigation Company or White Star Line of Boston Packets, more commonly known as the White Star Line, was a prominent British shipping company, today most famous for its ill-fated vessel, the RMS Titanic, and the World War I loss of Titanics sister ship Britannic...


(not OSNC)
1853
1853
ran aground
Titanic
White Star

White Star Line

The Oceanic Steam Navigation Company or White Star Line of Boston Packets, more commonly known as the White Star Line, was a prominent British shipping company, today most famous for its ill-fated vessel, the RMS Titanic, and the World War I loss of Titanics sister ship Britannic...



1912
1912
sunk (collision with iceberg)
Trent

RMS Trent

RMS Trent was a British Royal Mail paddle steamer built in 1841 by William Pitcher of Northfleet for the Royal Mail Steam Packet Company. She measured 1,856 gross tons and could carry 60 passengers....



Royal Mail Steam Packet
1841
1865
broken-up
Tynwald
Isle of Man Steam Packet

Isle of Man Steam Packet

The Isle of Man Steam Packet Company Limited is the oldest continuously operating passenger shipping company in the world, celebrating its 180th anniversary in 2010....



1937
?
?
Umbria

RMS Umbria

RMS Umbria and her sister ship RMS Etruria were the last two Cunarders that were fitted with auxiliary sails. RMS Umbria was built by John Elder & Co at Glasgow, Scotland in 1884. The "Umbria" and her sister "Etruria" were record breakers. They were the largest liners then in service and they plied...



Cunard

Cunard Line

Cunard Line is a British-American owned shipping company based at Carnival House in Southampton, England and operated by Carnival UK. It has been a leading operator of passenger ships on the North Atlantic for over a century...



1884
1910
broken-up
Viceroy of India

RMS Viceroy of India

The RMS Viceroy of India was an ocean liner that was owned and operated by the Peninsular and Oriental Steam Navigation Company Ltd. of Great Britain....



Peninsular and Oriental

Peninsular and Oriental Steam Navigation Company

The Peninsular and Oriental Steam Navigation Company, which is usually known as P&O, is a British shipping and logistics company which dated from the early 19th century. Following its sale in March 2006 to Dubai Ports World for £3.9 billion, it became a subsidiary of DP World; however, the P&O...



1927
1942
sunk (enemy action)
Victoria
East African Railways & Harbours

East African Railways and Harbours Corporation

The East African Railways and Harbours Corporation was formed in 1948 for the new East African High Commission by merging the Kenya and Uganda Railways and Harbours with the Tanganyika Railway of the Tanganyika Territory...



1961
?
In service as MV Victoria
Windsor Castle
Union-Castle

Union-Castle Line

The Union-Castle Line was a prominent British shipping line that operated a fleet of passenger liners and cargo ships between Europe and Africa from 1900 to 1977. It was formed from the merger of the Union Line and Castle Shipping Line...



1960
1998
broken-up
External links