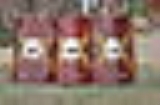 Roman legion
A
Roman legion
normally indicates the basic
ancient Roman army
Roman army
The Roman army is the generic term for the terrestrial armed forces deployed by the kingdom of Rome , the Roman Republic , the Roman Empire and its successor, the Byzantine empire...
unit recruited specifically from Roman citizens. The organization of legions varied greatly over time but they were typically composed of perhaps 5,000 soldiers, divided into maniples and later into "
cohorts
Cohort (military unit)
A cohort was the basic tactical unit of a Roman legion following the reforms of Gaius Marius in 107 BC.-Legionary cohort:...
". Maniples/Cohorts were divided into "
centuries
Centuria
Centuria is a Latin substantive from the stem centum , denoting units consisting of 100 men. It also denotes a Roman unit of land area: 1 centuria = 100 heredia...
".
In reference to the early Kingdom of Rome (as opposed to the republic or empire) "the legion" means the entire Roman
army
Army
An army An army An army (from Latin arma "arms, weapons" via Old French armée, "armed" (feminine), in the broadest sense, is the land-based military of a nation or state. It may also include other branches of the military such as the air force via means of aviation corps...
.
For most of the Roman Imperial period, the legions were a part of the Imperial army and formed its elite heavy infantry, recruited exclusively from Roman citizens (provincials who aspired to the
citizenship
Roman citizenship
Citizenship in ancient Rome was a privileged political and legal status afforded to certain free-born individuals with respect to laws, property, and governance....
gained it when honorably discharged from the auxiliaries).