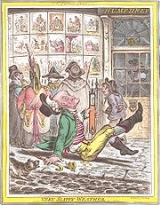 Personal injury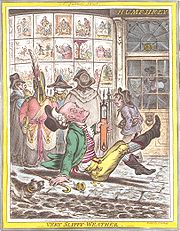 Personal injury
is a legal term for an
injury
Injury
-By cause:*Traumatic injury, a body wound or shock produced by sudden physical injury, as from violence or accident*Other injuries from external physical causes, such as radiation injury, burn injury or frostbite*Injury from infection...
to the body, mind or emotions, as opposed to an injury to property. The term is most commonly used to refer to a type of
tort
Tort
A tort, in common law jurisdictions, is a wrong that involves a breach of a civil duty owed to someone else. It is differentiated from a crime, which involves a breach of a duty owed to society in general...
lawsuit alleging that the plaintiff's injury has been caused by the
negligence
Negligence
Negligence is a failure to exercise the care that a reasonably prudent person would exercise in like circumstances. The area of tort law known as negligence involves harm caused by carelessness, not intentional harm.According to Jay M...
of another, but also arises in defamation torts.
Types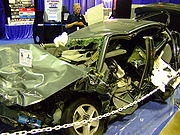 The most common types of personal injury claims are road traffic accidents, accidents at work, tripping accidents, assault claims, accidents in the home, product defect accidents (
product liability
Product liability
Product liability is the area of law in which manufacturers, distributors, suppliers, retailers, and others who make products available to the public are held responsible for the injuries those products cause...
) and holiday accidents. The term
personal injury
also incorporates medical and dental accidents (which lead to numerous medical negligence claims every year) and conditions that are often classified as
industrial disease
cases, including
asbestosis
Asbestosis
Asbestosis is a chronic inflammatory and fibrotic medical condition affecting the parenchymal tissue of the lungs caused by the inhalation and retention of asbestos fibers...
and
peritoneal mesothelioma
Peritoneal mesothelioma
Peritoneal mesothelioma is the name given to the cancer that attacks the lining of the abdomen. This type of cancer affects the lining that protects the contents of the abdomen and which also provides a lubricating fluid to enable the organs to move and work properly.The peritoneum is made of two...
, chest diseases (e.g.,
emphysema
Emphysema
Emphysema is a long-term, progressive disease of the lungs that primarily causes shortness of breath. In people with emphysema, the tissues necessary to support the physical shape and function of the lungs are destroyed. It is included in a group of diseases called chronic obstructive pulmonary...
,
pneumoconiosis
Pneumoconiosis
Pneumoconiosis is an occupational lung disease and a restrictive lung disease caused by the inhalation of dust, often in mines.-Types:Depending upon the type of dust, the disease is given different names:...
,
silicosis
Silicosis
Silicosis, also known as Potter's rot, is a form of occupational lung disease caused by inhalation of crystalline silica dust, and is marked by inflammation and scarring in forms of nodular lesions in the upper lobes of the lungs...
, chronic
bronchitis
Bronchitis
Acute bronchitis is an inflammation of the large bronchi in the lungs that is usually caused by viruses or bacteria and may last several days or weeks. Characteristic symptoms include cough, sputum production, and shortness of breath and wheezing related to the obstruction of the inflamed airways...
,
asthma
Asthma
Asthma is the common chronic inflammatory disease of the airways characterized by variable and recurring symptoms, reversible airflow obstruction, and bronchospasm. Symptoms include wheezing, coughing, chest tightness, and shortness of breath...
, chronic obstructive pulmonary disease, and chronic obstructive airways disease),
vibration white finger
Vibration white finger
Vibration white finger is a secondary form of Raynaud's syndrome, an industrial injury triggered by continuous use of vibrating hand-held machinery. Use of the term Vibration White Finger has generally been superseded by Hand-Arm Vibration Syndrome or HAVS...
, occupational deafness, occupational stress, contact dermititis, and repetitive strain injury cases.
If the negligence of another party can be proved, the injured party may be entitled to monetary
compensation
Damages
In law, damages is an award, typically of money, to be paid to a person as compensation for loss or injury; grammatically, it is a singular noun, not plural.- Compensatory damages :...
from that party. In the
United States
United States
The United States of America is a federal constitutional republic comprising fifty states and a federal district...
, this system is complex and controversial, with critics calling for various forms of
tort reform
Tort reform
Tort reform refers to proposed changes in common law civil justice systems that would reduce tort litigation or damages. Tort actions are civil common law claims first created in the English commonwealth system as a non-legislative means for compensating wrongs and harm done by one party to...
. Attorneys often represent clients on a "contingency basis," in which the attorney's fee is a percentage of the plaintiff's eventual compensation, payable when the case is resolved. Oftentimes, having an attorney becomes essential because cases become extremely complex, such as in medical malpratice cases.
Time limitation
In
England
England
England is a country that is part of the United Kingdom. It shares land borders with Scotland to the north and Wales to the west; the Irish Sea is to the north west, the Celtic Sea to the south west, with the North Sea to the east and the English Channel to the south separating it from continental...
and
Wales
Wales
Wales is a country that is part of the United Kingdom and the island of Great Britain, bordered by England to its east and the Atlantic Ocean and Irish Sea to its west. It has a population of three million, and a total area of 20,779 km²...
, under the limitation rules, where an individual is bringing a claim for compensation, court proceedings must be commenced within 3 years of the date of the accident, failing which the claimant will lose the right to bring his or her claim. However, injured parties who were under the age of 18 at the time of their accidents have until the day prior to their 21st birthdays to commence proceedings. A court has the discretion to extend or waive the limitation period if it is considered equitable to do so. Another exception is if the accident caused an injury, as an example industrial deafness, then the three year period will start from when injured party knew or ought to have known that he or she had a claim.
Conditional Fee Agreement
Legal Aid
Legal aid
Legal aid is the provision of assistance to people otherwise unable to afford legal representation and access to the court system. Legal aid is regarded as central in providing access to justice by ensuring equality before the law, the right to counsel and the right to a fair trial.A number of...
for personal injury cases was largely abolished in England in the late 1990s and replaced with arrangements whereby the client would be charged no fee if her or his case was unsuccessful (known as No win, no fee).
No win no fee is the term used to describe the Conditional Fee Agreement (CFA) between a law firm and their client. In a Personal Injury claim, this is an agreement between the client and their lawyer, which will enable the lawyer to take on a personal injury case on the understanding that if they lose the case, the client will not have to pay their lawyer's costs.
However, if the lawyer wins the case they will be entitled to their standard fee plus an uplift referred to as a success fee. In English law, the success fee cannot be greater than 100% of the lawyer's standard fee.
Pain, suffering and loss of amenity
The amount of compensation for a personal injury will primarily depend on the severity of the injury. Serious injuries (such as broken bones, severed limbs, brain damage) that cause intense physical pain and suffering will tend to receive the highest injury settlements.
Aside from compensation for injuries, the injured person can also get compensated for how the injuries have affected his or her life. An example, a keen cricketer suffers a wrist injury which prevents him from playing cricket during the cricket season. This can be compensated for, over and above the award for the injury itself. This is called loss of amenity, and the award for loss of amenity is part of the claim for pain, suffering and loss of amenity.
In the same manner the injured person can also be compensated if, as a result of the injuries, there has been an inability to doing work which was previously really enjoyed. This is called loss of congenial employment.
Structured settlements in personal injury cases
Often, the use of a
structured settlement
Structured settlement
A structured settlement is a financial or insurance arrangement, defined by Internal Revenue Code as periodic payments; a claimant accepts to resolve a personal injury tort claim or to compromise a statutory periodic payment obligation. Structured settlements were first utilized in Canada after a...
is desired by the injury victim to help protect him or her financially after an injury settlement.
Structured settlements provide injury victims with tax benefits and enable proper financial planning for future needs of the injury victim as a result of the injury.
See also
Association of Personal Injury Lawyers

Association of Personal Injury Lawyers

The Association of Personal Injury Lawyers is a not-for-profit organisation comprising nearly 5,000 personal injury solicitors, barristers, academics and students....



Big Apple Pothole and Sidewalk Protection Committee

Big Apple Pothole and Sidewalk Protection Committee

The Big Apple Pothole and Sidewalk Protection Committee is an organization created by the New York State Trial Lawyers Association to map the sidewalks of New York City for defects capable of causing personal injury...



Pain and suffering

Pain and suffering

Pain and suffering is the legal term for the physical and emotional stress caused from an injury .Some damages that might be under this category would be: aches, temporary and permanent limitations on activity, potential shortening of life, depression or scarring...