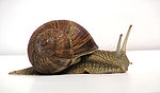 Negligence
Negligence
is a failure to exercise the care that a reasonably prudent person would exercise in like circumstances. The area of tort law known as
negligence
involves harm caused by
carelessness
, not intentional harm.
According to Jay M. Feinman of the Rutgers University School of Law, "The core idea of negligence is that people should exercise reasonable care when they act by taking account of the potential harm that they might foreseeably cause to other people."
"those who go personally or bring property where they know that they or it may come into collision with the persons or property of others have by law a duty cast upon them to use reasonable care and skill to avoid such a collision." Fletcher v Rylands ([1866] LR 1 Ex 265)

Rylands v Fletcher

Rylands v Fletcher [1868] was a decision by the House of Lords which established a new area of English tort law. Rylands employed contractors to build a reservoir, playing no active role in its construction. When the contractors discovered a series of old coal shafts improperly filled with debris,...



Through civil litigation, if an injured person proves that another person acted negligently to cause his injury, he can recover
damages
Damages
In law, damages is an award, typically of money, to be paid to a person as compensation for loss or injury; grammatically, it is a singular noun, not plural.- Compensatory damages :...
to compensate for his harm.