 Periodical publication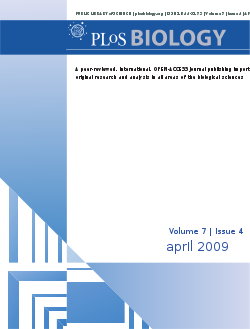 Periodical literature
is a published work that appears in a new edition on a regular schedule. The most familiar examples are the
newspaper
Newspaper
A newspaper is a scheduled publication containing news of current events, informative articles, diverse features and advertising. It usually is printed on relatively inexpensive, low-grade paper such as newsprint. By 2007, there were 6580 daily newspapers in the world selling 395 million copies a...
, often published daily, or weekly; or the
magazine
Magazine
Magazines, periodicals, glossies or serials are publications, generally published on a regular schedule, containing a variety of articles. They are generally financed by advertising, by a purchase price, by pre-paid magazine subscriptions, or all three...
, typically published weekly, monthly or as a quarterly. Other examples would be a
newsletter
Newsletter
A newsletter is a regularly distributed publication generally about one main topic that is of interest to its subscribers. Newspapers and leaflets are types of newsletters. Additionally, newsletters delivered electronically via email have gained rapid acceptance for the same reasons email in...
, a literary journal or learned journal, or a
yearbook
Yearbook
A yearbook, also known as an annual, is a book to record, highlight, and commemorate the past year of a school or a book published annually. Virtually all American, Australian and Canadian high schools, most colleges and many elementary and middle schools publish yearbooks...
. These examples are typically published and referenced by volume and issue. "Volume" typically refers to the number of years the publication has been circulated, and "Issue" refers to how many times that periodical has been published during that year. For example, the April 2011 publication of a monthly magazine first published in 2002 would be listed as, "Volume 9, Issue 4." (
Roman numerals
Roman numerals
The numeral system of ancient Rome, or Roman numerals, uses combinations of letters from the Latin alphabet to signify values. The numbers 1 to 10 can be expressed in Roman numerals as:...
are sometimes used in reference to the Volume number.) Periodicals can be classifed into two types: popular and scholarly. The popular periodicals are magazine and newspapers, like
Ebony
Ebony (magazine)
Ebony, a monthly magazine for the African-American market, was founded by John H. Johnson and has published continuously since the autumn of 1945...
and
Esquire
Esquire (magazine)
Esquire is a men's magazine, published in the U.S. by the Hearst Corporation. Founded in 1932, it flourished during the Great Depression under the guidance of founder and editor Arnold Gingrich.-History:...
. The scholarly periodicals are found in libraries and databases. Examples are
The Journal of Psychology
The Journal of Psychology
The Journal of Psychology: Interdisciplinary and Applied is a bimonthly double-blind, peer-review psychology journal published by Taylor & Francis. The Journal of Psychology was founded in 1935 by Carl Murchison, an American psychologist, organizer, publisher, and editor...
and the
Journal of Social Work
Journal of Social Work
The Journal Of Social Work is a peer-reviewed academic journal that publishes papers in the field of Social Work. The journal's Editor-in-chief is Steven M Sharlow...
.
Trade/Professional journals are also examples of periodicals. They are written for an audience of professionals in the field.
These examples are related to the idea of an indefinitely continuing cycle of production and publication: newspapers plan to continue publishing, not to stop after a predetermined number of editions. A novel, in contrast, might be published in monthly parts, a method revived after the success of
The Pickwick Papers
The Pickwick Papers
The Posthumous Papers of the Pickwick Club is the first novel by Charles Dickens. After the publication, the widow of the illustrator Robert Seymour claimed that the idea for the novel was originally her husband's; however, in his preface to the 1867 edition, Dickens strenuously denied any...
by
Charles Dickens
Charles Dickens
Charles John Huffam Dickens was an English novelist, generally considered the greatest of the Victorian period. Dickens enjoyed a wider popularity and fame than had any previous author during his lifetime, and he remains popular, having been responsible for some of English literature's most iconic...
. This approach is called
part-publication
, particularly when each part is from a whole work, or a
serial
Serial (literature)
In literature, a serial is a publishing format by which a single large work, most often a work of narrative fiction, is presented in contiguous installments—also known as numbers, parts, or fascicles—either issued as separate publications or appearing in sequential issues of a single periodical...
, for example in
comic book
Comic book
A comic book or comicbook is a magazine made up of comics, narrative artwork in the form of separate panels that represent individual scenes, often accompanied by dialog as well as including...
s. It flourished in the middle of the nineteenth century, for example with
Abraham John Valpy
Abraham John Valpy
Abraham John Valpy was an English printer and publisher.He was the son of the Reading schoolmaster Richard Valpy. He is remembered in connection with two great undertakings in the department of classical literature. These were reissues of Stephanus' Greek Thesaurus, for which E. H...
's
Delphin Classics
, and was not restricted to
fiction
Fiction
Fiction is the form of any narrative or informative work that deals, in part or in whole, with information or events that are not factual, but rather, imaginary—that is, invented by the author. Although fiction describes a major branch of literary work, it may also refer to theatrical,...
.
The
International Standard Serial Number (ISSN)
International Standard Serial Number
An International Standard Serial Number is a unique eight-digit number used to identify a print or electronic periodical publication. Periodicals published in both print and electronic form may have two ISSNs, a print ISSN and an electronic ISSN...
is to periodical publications what the ISBN is to books: a standardized reference number.
Postal services often carry periodicals at a preferential rate; for example, Second Class Mail in the United States only applies to publications issued at least thrice per year.