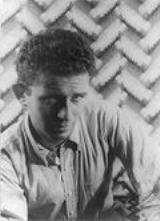 Norman Mailer
Norman Kingsley Mailer
was an American novelist,
journalist
Journalist
A journalist collects and distributes news and other information. A journalist's work is referred to as journalism.A reporter is a type of journalist who researchs, writes, and reports on information to be presented in mass media, including print media , electronic media , and digital media A...
, essayist, poet, playwright,
screenwriter
Screenwriter
Screenwriters or scriptwriters or scenario writers are people who write/create the short or feature-length screenplays from which mass media such as films, television programs, Comics or video games are based.-Profession:...
, and
film director
Film director
A film director is a person who directs the actors and film crew in filmmaking. They control a film's artistic and dramatic nathan roach, while guiding the technical crew and actors.-Responsibilities:...
.
Along with
Truman Capote
Truman Capote
Truman Streckfus Persons , known as Truman Capote , was an American author, many of whose short stories, novels, plays, and nonfiction are recognized literary classics, including the novella Breakfast at Tiffany's and the true crime novel In Cold Blood , which he labeled a "nonfiction novel." At...
,
Joan Didion
Joan Didion
Joan Didion is an American author best known for her novels and her literary journalism. Her novels and essays explore the disintegration of American morals and cultural chaos, where the overriding theme is individual and social fragmentation...
,
Hunter S. Thompson
Hunter S. Thompson
Hunter Stockton Thompson was an American journalist and author who wrote The Rum Diary , Fear and Loathing in Las Vegas and Fear and Loathing on the Campaign Trail '72 .He is credited as the creator of Gonzo journalism, a style of reporting where reporters involve themselves in the action to...
,
John McPhee
John McPhee
John Angus McPhee is an American Pulitzer Prize-winning writer, widely considered one of the pioneers of creative nonfiction....
, and
Tom Wolfe
Tom Wolfe
Thomas Kennerly "Tom" Wolfe, Jr. is a best-selling American author and journalist. He is one of the founders of the New Journalism movement of the 1960s and 1970s.-Early life and education:...
, Mailer is considered an innovator of
creative nonfiction
Creative nonfiction
Creative nonfiction is a genre of writing that uses literary styles and techniques to create factually accurate narratives. Creative nonfiction contrasts with other nonfiction, such as technical writing or journalism, which is also rooted in accurate fact, but is not primarily written in service...
, a genre sometimes called
New Journalism
New Journalism
New Journalism was a style of 1960s and 1970s news writing and journalism which used literary techniques deemed unconventional at the time. The term was codified with its current meaning by Tom Wolfe in a 1973 collection of journalism articles he published as The New Journalism, which included...
, which superimposes the style and devices of literary fiction onto fact-based journalism. He was awarded the
Pulitzer Prize
Pulitzer Prize
The Pulitzer Prize is a U.S. award for achievements in newspaper and online journalism, literature and musical composition. It was established by American publisher Joseph Pulitzer and is administered by Columbia University in New York City...
twice and the
National Book Award
National Book Award
The National Book Awards are a set of American literary awards. Started in 1950, the Awards are presented annually to American authors for literature published in the current year. In 1989 the National Book Foundation, a nonprofit organization which now oversees and manages the National Book...
once. In 1955, Mailer, together with John Wilcock, Ed Fancher and Dan Wolf, first published
The Village Voice
The Village Voice
The Village Voice is a free weekly newspaper and news and features website in New York City that features investigative articles, analysis of current affairs and culture, arts and music coverage, and events listings for New York City...
, which began as an arts and politics oriented weekly newspaper distributed in
Greenwich Village
Greenwich Village
Greenwich Village, , , , .in New York often simply called "the Village", is a largely residential neighborhood on the west side of Lower Manhattan in New York City. A large majority of the district is home to upper middle class families...
.
Every moment of one's existence one is growing into more or retreating into less. One is always living a little more or dying a little bit.

"Hip, Hell, and the Navigator" in Western Review No. 23 (Winter 1959); republished in Conversations with Norman Mailer (1988) edited by J. Michael Lennon.
The final purpose of art is to intensify, even, if necessary, to exacerbate, the moral consciousness of people.

"Hip, Hell, and the Navigator" in Western Review No. 23 (Winter 1959); republished in Conversations with Norman Mailer (1988) edited by J. Michael Lennon.
The sickness of our times for me has been just this damn thing that everything has been getting smaller and smaller and less and less important, that the romantic spirit has dried up, that there is no shame today.... We're all getting so mean and small and petty and ridiculous, and we all live under the threat of extermination.

"Hip, Hell, and the Navigator" in Western Review No. 23 (Winter 1959); republished in Conversations with Norman Mailer (1988) edited by J. Michael Lennon.
Writing books is the closest men ever come to childbearing.

"Mr. Mailer Interviews Himself" in The New York Times Book Review (17 September 1965)
You're contending with a genius, D.J. is his name, only American alive who could outtalk Cassius Clay, that's lip.

D.J., in Why Are We in Vietnam? (1967) Ch. 1
This is D.J., Disc Jockey to America turning off. Vietnam, hot dam.

D.J., in Why Are We in Vietnam? (1967) Ch. 10
With the pride of an artist, you must blow against the walls of every power that exists, the small trumpet of your defiance.

As quoted in The Eternal Adam and the New World Garden (1968) by David W. Noble, p. 204
His consolation in those hours when he was most uncharitable to himself is that taken at his very worst he was at least still worthy of being a character in a novel by Honoré de Balzac|Balzac, win one day, lose the next, and do it with boom! and baroque in the style.

Armies of the Night|Armies of the Night (1968)