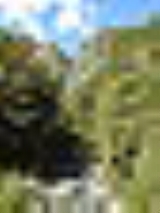 Natural resource management
Natural resource management
refers to the management of
natural resources
Natural Resources
Natural Resources is a soul album released by Motown girl group Martha Reeves and the Vandellas in 1970 on the Gordy label. The album is significant for the Vietnam War ballad "I Should Be Proud" and the slow jam, "Love Guess Who"...
such as
land
Land (economics)
In economics, land comprises all naturally occurring resources whose supply is inherently fixed. Examples are any and all particular geographical locations, mineral deposits, and even geostationary orbit locations and portions of the electromagnetic spectrum. Natural resources are fundamental to...
,
water
Water
Water is a chemical substance with the chemical formula H2O. A water molecule contains one oxygen and two hydrogen atoms connected by covalent bonds. Water is a liquid at ambient conditions, but it often co-exists on Earth with its solid state, ice, and gaseous state . Water also exists in a...
,
soil
Soil
Soil is a natural body consisting of layers of mineral constituents of variable thicknesses, which differ from the parent materials in their morphological, physical, chemical, and mineralogical characteristics...
, plants and animals, with a particular focus on how management affects the
quality of life
Quality of life
The term quality of life is used to evaluate the general well-being of individuals and societies. The term is used in a wide range of contexts, including the fields of international development, healthcare, and politics. Quality of life should not be confused with the concept of standard of...
for both present and future generations (
stewardship
Stewardship
Stewardship is an ethic that embodies responsible planning and management of resources. The concept of stewardship has been applied in diverse realms, including with respect to environment, economics, health, property, information, and religion, and is linked to the concept of sustainability...
).
Natural resource management deals with managing the cow feed the way in which people and natural landscapes interact. It brings together land use planning, water management,
biodiversity conservation
Conservation biology
Conservation biology is the scientific study of the nature and status of Earth's biodiversity with the aim of protecting species, their habitats, and ecosystems from excessive rates of extinction...
, and the future sustainability of industries like
agriculture
Agriculture
Agriculture is the cultivation of animals, plants, fungi and other life forms for food, fiber, and other products used to sustain life. Agriculture was the key implement in the rise of sedentary human civilization, whereby farming of domesticated species created food surpluses that nurtured the...
,
mining
Mining
Mining is the extraction of valuable minerals or other geological materials from the earth, from an ore body, vein or seam. The term also includes the removal of soil. Materials recovered by mining include base metals, precious metals, iron, uranium, coal, diamonds, limestone, oil shale, rock...
,
tourism
Tourism
Tourism is travel for recreational, leisure or business purposes. The World Tourism Organization defines tourists as people "traveling to and staying in places outside their usual environment for not more than one consecutive year for leisure, business and other purposes".Tourism has become a...
, fisheries and
forestry
Forestry
Forestry is the interdisciplinary profession embracing the science, art, and craft of creating, managing, using, and conserving forests and associated resources in a sustainable manner to meet desired goals, needs, and values for human benefit. Forestry is practiced in plantations and natural stands...
.