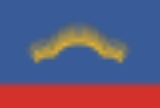 Murmansk
Murmansk
is a city and the administrative center of
Murmansk Oblast
Murmansk Oblast
Murmansk Oblast is a federal subject of Russia , located in the northwestern part of Russia. Its administrative center is the city of Murmansk.-Geography:...
,
Russia
Russia
Russia or , officially known as both Russia and the Russian Federation , is a country in northern Eurasia. It is a federal semi-presidential republic, comprising 83 federal subjects...
. It serves as a
seaport
Port
A port is a location on a coast or shore containing one or more harbors where ships can dock and transfer people or cargo to or from land....
and is located in the extreme northwest part of Russia, on the
Kola Bay
Kola Bay
Kola Bay or Murmansk Fjord is a 57-km-long fjord of the Barents Sea that cuts into the northern part of the Kola Peninsula. It is up to 7 km wide and has a depth of 200 to 300 metres. The Tuloma and Kola Rivers discharge into the bay....
, 12 kilometres (7.5 mi) from the
Barents Sea
Barents Sea
The Barents Sea is a marginal sea of the Arctic Ocean, located north of Norway and Russia. Known in the Middle Ages as the Murman Sea, the sea takes its current name from the Dutch navigator Willem Barents...
on the northern shore of the
Kola Peninsula
Kola Peninsula
The Kola Peninsula is a peninsula in the far northwest of Russia. Constituting the bulk of the territory of Murmansk Oblast, it lies almost completely to the north of the Arctic Circle and is washed by the Barents Sea in the north and the White Sea in the east and southeast...
, not far from Russia's borders with
Norway
Norway
Norway , officially the Kingdom of Norway, is a Nordic unitary constitutional monarchy whose territory comprises the western portion of the Scandinavian Peninsula, Jan Mayen, and the Arctic archipelago of Svalbard and Bouvet Island. Norway has a total area of and a population of about 4.9 million...
and
Finland
Finland
Finland , officially the Republic of Finland, is a Nordic country situated in the Fennoscandian region of Northern Europe. It is bordered by Sweden in the west, Norway in the north and Russia in the east, while Estonia lies to its south across the Gulf of Finland.Around 5.4 million people reside...
. Population: Despite its rapidly declining population, Murmansk remains the largest city north of the
Arctic Circle
Arctic Circle
The Arctic Circle is one of the five major circles of latitude that mark maps of the Earth. For Epoch 2011, it is the parallel of latitude that runs north of the Equator....
.
Murmansk was the last city founded in the
Russian Empire
Russian Empire
The Russian Empire was a state that existed from 1721 until the Russian Revolution of 1917. It was the successor to the Tsardom of Russia and the predecessor of the Soviet Union...
.