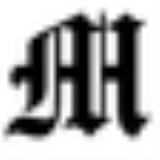 Early Middle Ages
The
Early Middle Ages
was the period of
European history
History of Europe
History of Europe describes the history of humans inhabiting the European continent since it was first populated in prehistoric times to present, with the first human settlement between 45,000 and 25,000 BC.-Overview:...
lasting from the 5th century to approximately 1000. The
Early Middle Ages

Middle Ages

The Middle Ages is a periodization of European history from the 5th century to the 15th century. The Middle Ages follows the fall of the Western Roman Empire in 476 and precedes the Early Modern Era. It is the middle period of a three-period division of Western history: Classic, Medieval and Modern...



followed the
decline
Decline of the Roman Empire
The decline of the Roman Empire refers to the gradual societal collapse of the Western Roman Empire. Many theories of causality prevail, but most concern the disintegration of political, economic, military, and other social institutions, in tandem with foreign invasions and usurpers from within the...
of the
Western Roman Empire
Western Roman Empire
The Western Roman Empire was the western half of the Roman Empire after its division by Diocletian in 285; the other half of the Roman Empire was the Eastern Roman Empire, commonly referred to today as the Byzantine Empire....
and preceded the
High Middle Ages
High Middle Ages
The High Middle Ages was the period of European history around the 11th, 12th, and 13th centuries . The High Middle Ages were preceded by the Early Middle Ages and followed by the Late Middle Ages, which by convention end around 1500....
(c. 1001–1300). The period saw a continuation of trends begun during late
classical antiquity
Classical antiquity
Classical antiquity is a broad term for a long period of cultural history centered on the Mediterranean Sea, comprising the interlocking civilizations of ancient Greece and ancient Rome, collectively known as the Greco-Roman world...
, including population decline, especially in urban centres, a decline of trade, and
increased immigration
Migration Period
The Migration Period, also called the Barbarian Invasions , was a period of intensified human migration in Europe that occurred from c. 400 to 800 CE. This period marked the transition from Late Antiquity to the Early Middle Ages...
. The period has been labelled the "Dark Ages", a characterization highlighting the relative paucity of literary and cultural output from this time, especially in
Western Europe
Western Europe
Western Europe is a loose term for the collection of countries in the western most region of the European continents, though this definition is context-dependent and carries cultural and political connotations. One definition describes Western Europe as a geographic entity—the region lying in the...
.