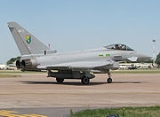 Megaproject
A
megaproject
is an extremely large-scale
investment
Investment
Investment has different meanings in finance and economics. Finance investment is putting money into something with the expectation of gain, that upon thorough analysis, has a high degree of security for the principal amount, as well as security of return, within an expected period of time...
project
Project
A project in business and science is typically defined as a collaborative enterprise, frequently involving research or design, that is carefully planned to achieve a particular aim. Projects can be further defined as temporary rather than permanent social systems that are constituted by teams...
. Megaprojects are typically defined as costing more than
US$
United States dollar
The United States dollar , also referred to as the American dollar, is the official currency of the United States of America. It is divided into 100 smaller units called cents or pennies....
1 billion and attracting a lot of public attention because of substantial impacts on communities,
environment
Natural environment
The natural environment encompasses all living and non-living things occurring naturally on Earth or some region thereof. It is an environment that encompasses the interaction of all living species....
, and budgets. Megaprojects can also be defined as "initiatives that are physical, very expensive, and public". Care in the project development process may be needed to reduce any possible
optimism bias
Optimism bias
Optimism bias is the demonstrated systematic tendency for people to be overly optimistic about the outcome of planned actions. This includes over-estimating the likelihood of positive events and under-estimating the likelihood of negative events. Along with the illusion of control and illusory...
and
strategic misrepresentation
Strategic misrepresentation
"Strategic misrepresentation is the planned, systematic distortion or misstatement of fact—lying—in response to incentives in the budget process...
.
Megaprojects include
bridge
Bridge
A bridge is a structure built to span physical obstacles such as a body of water, valley, or road, for the purpose of providing passage over the obstacle...
s,
tunnel
Tunnel
A tunnel is an underground passageway, completely enclosed except for openings for egress, commonly at each end.A tunnel may be for foot or vehicular road traffic, for rail traffic, or for a canal. Some tunnels are aqueducts to supply water for consumption or for hydroelectric stations or are sewers...
s,
highway
Highway
A highway is any public road. In American English, the term is common and almost always designates major roads. In British English, the term designates any road open to the public. Any interconnected set of highways can be variously referred to as a "highway system", a "highway network", or a...
s,
railways
Rail transport
Rail transport is a means of conveyance of passengers and goods by way of wheeled vehicles running on rail tracks. In contrast to road transport, where vehicles merely run on a prepared surface, rail vehicles are also directionally guided by the tracks they run on...
,
airport
Airport
An airport is a location where aircraft such as fixed-wing aircraft, helicopters, and blimps take off and land. Aircraft may be stored or maintained at an airport...
s, seaports,
power plants
Power station
A power station is an industrial facility for the generation of electric energy....
,
dam
Dam
A dam is a barrier that impounds water or underground streams. Dams generally serve the primary purpose of retaining water, while other structures such as floodgates or levees are used to manage or prevent water flow into specific land regions. Hydropower and pumped-storage hydroelectricity are...
s,
wastewater
Wastewater
Wastewater is any water that has been adversely affected in quality by anthropogenic influence. It comprises liquid waste discharged by domestic residences, commercial properties, industry, and/or agriculture and can encompass a wide range of potential contaminants and concentrations...
projects,
Special Economic Zone
Special Economic Zone
A Special Economic Zone is a geographical region that has economic and other laws that are more free-market-oriented than a country's typical or national laws...
s,
oil
Oil
An oil is any substance that is liquid at ambient temperatures and does not mix with water but may mix with other oils and organic solvents. This general definition includes vegetable oils, volatile essential oils, petrochemical oils, and synthetic oils....
and
natural gas
Natural gas
Natural gas is a naturally occurring gas mixture consisting primarily of methane, typically with 0–20% higher hydrocarbons . It is found associated with other hydrocarbon fuel, in coal beds, as methane clathrates, and is an important fuel source and a major feedstock for fertilizers.Most natural...
extraction
Resource extraction
The related terms natural resource extraction both refer to the practice of locating, acquiring and selling natural resources....
projects, public buildings,
information technology
Information technology
Information technology is the acquisition, processing, storage and dissemination of vocal, pictorial, textual and numerical information by a microelectronics-based combination of computing and telecommunications...
systems,
aerospace
Aerospace
Aerospace comprises the atmosphere of Earth and surrounding space. Typically the term is used to refer to the industry that researches, designs, manufactures, operates, and maintains vehicles moving through air and space...
projects, and weapons systems; however, the most common megaprojects are in the categories of hydroelectric facilities, nuclear power plants and large public transportation projects.
External links
Borovoye-Biocity — megaproject of Bionic City for Kazakhstan

Kazakhstan

Kazakhstan , officially the Republic of Kazakhstan, is a transcontinental country in Central Asia and Eastern Europe. Ranked as the ninth largest country in the world, it is also the world's largest landlocked country; its territory of is greater than Western Europe...


— S. Rastorguev

Simon Rastorguev

Simon Rastorguev – Russian architectWas born in 1981 in the city of Yaroslavl. He graduated from Yaroslavl State Technical University in 2004...


, M. Kudryashov, 2008