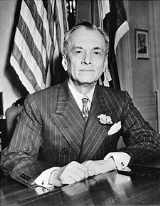 Manuel L. Quezon
Manuel Luis Quezón y Molina
(August 19, 1878 – August 1, 1944) served as president of the
Commonwealth of the Philippines
Commonwealth of the Philippines
The Commonwealth of the Philippines was a designation of the Philippines from 1935 to 1946 when the country was a commonwealth of the United States. The Commonwealth was created by the Tydings-McDuffie Act, which was passed by the U.S. Congress in 1934. When Manuel L...
from 1935 to 1944. He was the first Filipino to head a government of the Philippines (as opposed to other historical states). Quezón is considered by most Filipinos to have been the second
president of the Philippines
President of the Philippines
The President of the Philippines is the head of state and head of government of the Philippines. The president leads the executive branch of the Philippine government and is the commander-in-chief of the Armed Forces of the Philippines...
, after
Emilio Aguinaldo
Emilio Aguinaldo
Emilio Aguinaldo y Famy was a Filipino general, politician, and independence leader. He played an instrumental role during the Philippines' revolution against Spain, and the subsequent Philippine-American War or War of Philippine Independence that resisted American occupation...
(1897–1901).
Quezón was the first Senate president elected to the presidency, the first president elected through a national election, and the first incumbent to secure re-election (for a partial second term, later extended, due to amendments to the 1935 Constitution).