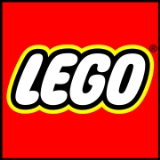 Lego Group
The LEGO Group
is a family-owned company based in
Billund, Denmark
Billund, Denmark
Billund is the second largest town in Billund Municipality, Region of Southern Denmark, Denmark with a population of 6,139 .-Overview:...
, and best known for the manufacture of
Lego
Lego
Lego is a line of construction toys manufactured by the Lego Group, a privately held company based in Billund, Denmark. The company's flagship product, Lego, consists of colorful interlocking plastic bricks and an accompanying array of gears, minifigures and various other parts...
-brand toys.
The company was founded in 1932 by
Ole Kirk Christiansen
Ole Kirk Christiansen
Ole Kirk Christiansen was the 10th son of an impoverished farmer family in Jutland in western Denmark. Born in Filskov, Denmark, he trained as a carpenter and started making wooden toys in 1932 to make a living after having lost his job during the depression. In 1942 a fire broke out at the...
. The word LEGO is derived from the
Danish
Danish language
Danish is a North Germanic language spoken by around six million people, principally in the country of Denmark. It is also spoken by 50,000 Germans of Danish ethnicity in the northern parts of Schleswig-Holstein, Germany, where it holds the status of minority language...
words "leg godt", meaning "play well." The word "lego" can also be interpreted to mean "I gather together" in
Latin
Latin
Latin is an Italic language originally spoken in Latium and Ancient Rome. It, along with most European languages, is a descendant of the ancient Proto-Indo-European language. Although it is considered a dead language, a number of scholars and members of the Christian clergy speak it fluently, and...
, and "I connect" in
Italian
Italian language
Italian is a Romance language spoken mainly in Europe: Italy, Switzerland, San Marino, Vatican City, by minorities in Malta, Monaco, Croatia, Slovenia, France, Libya, Eritrea, and Somalia, and by immigrant communities in the Americas and Australia...
.
Trademark and patents
Since the expiration of the last standing LEGO patent in 1988, a number of companies have produced interlocking bricks that are similar to LEGO bricks. The toy company
Tyco Toys
Tyco Toys
Tyco Toys is an American toy manufacturer. Since 1997 it has been a division of the Mattel toy company.-History:Mantua Metal Products was a Woodbury Heights, New Jersey, metalworks business founded in 1926 by John Tyler and family...
produced such bricks for a time; other competitors include
Mega Bloks
Mega Bloks
Mega Brands, Incorporated , formerly Mega Bloks, Incorporated, is a publicly traded children's toy company. Mega Bloks is the name of their most popular product, a line of construction set toys, with other brands including Mega Puzzles, Board Dudes and Rose Art. Mega Brands, Inc. distributes a...
and Coko. These competitor products are typically compatible with LEGO bricks, and are marketed at a lower cost than LEGO sets.
One such competitor is Coko, manufactured by Chinese company Tianjin Coko Toy Co., Ltd. In 2002, LEGO Group Swiss subsidiary Interlego AG sued the company for
copyright infringement
Copyright infringement
Copyright infringement is the unauthorized or prohibited use of works under copyright, infringing the copyright holder's exclusive rights, such as the right to reproduce or perform the copyrighted work, or to make derivative works.- "Piracy" :...
. A trial court found many Coko bricks to be infringing; Coko was ordered to cease manufacture of the infringing bricks, publish a formal apology in the
Beijing Daily
, and pay a small fee in damages to Interlego. On appeal, the Beijing High People's Court upheld the trial court's ruling
http://www.ccpit-patent.com.cn/News/2003041001.htm
.
In 2003, The LEGO Group won a lawsuit in
Norway
Norway
Norway , officially the Kingdom of Norway, is a Nordic unitary constitutional monarchy whose territory comprises the western portion of the Scandinavian Peninsula, Jan Mayen, and the Arctic archipelago of Svalbard and Bouvet Island. Norway has a total area of and a population of about 4.9 million...
against the marketing group Biltema for its sale of Coko products, on the grounds that the company used product confusion for marketing purposes.
http://www.lego.com/eng/info/default.asp?page=pressdetail&contentid=2484&countrycode=2057&yearcode=2003&archive=true&bhcp=1
Also in 2003, a large shipment of LEGO-like products marketed under the name "Enlighten" was seized by
Finland
Finland
Finland , officially the Republic of Finland, is a Nordic country situated in the Fennoscandian region of Northern Europe. It is bordered by Sweden in the west, Norway in the north and Russia in the east, while Estonia lies to its south across the Gulf of Finland.Around 5.4 million people reside...
customs authorities. The packaging of the Enlighten products was similar to official LEGO packaging. Their Chinese manufacturer failed to appear in court, and thus LEGO won a default action ordering the destruction of the shipment. Lego Group footed the bill for the disposal of the 54,000 sets, citing a desire to avoid brand confusion and protect consumers from potentially inferior products.
http://www.lego.com/eng/info/default.asp?page=pressdetail&contentid=13026&countrycode=2057&yearcode=&archive=false
The LEGO Group has attempted to trademark the "LEGO Indicia", the studded appearance of the LEGO brick, hoping to stop production of
Mega Bloks
Mega Bloks
Mega Brands, Incorporated , formerly Mega Bloks, Incorporated, is a publicly traded children's toy company. Mega Bloks is the name of their most popular product, a line of construction set toys, with other brands including Mega Puzzles, Board Dudes and Rose Art. Mega Brands, Inc. distributes a...
. On 24 May 2002, the
Federal Court of Canada
Federal Court of Canada
The Federal Court of Canada was a national court of Canada that heard some types of disputes arising under the central government's legislative jurisdiction...
dismissed the case, asserting the design is functional and therefore ineligible for trademark protection
http://www.marquedor.com/telemarque/archives/02-06-01b_en.htm
. The LEGO Group's appeal was dismissed by the Federal Court of Appeal on 14 July 2003
http://www.marquedor.com/telemarque/archives/vol10no8c_an_detail.html
. In October 2005, the Supreme Court ruled unanimously that "Trademark law should not be used to perpetuate monopoly rights enjoyed under now-expired patents." and held that Mega Bloks can continue to manufacture their bricks.
Because of fierce competition from copycat products, the company has always responded by being proactive in their patenting and has over 600 United States granted design patents to their name.
LEGOLAND
The LEGO Group built four amusement parks around the world, known as "
LEGOLAND
Legoland
Legoland is a chain of Lego-themed theme parks. They are not fully owned by Lego Group itself; rather they are owned and operated by the British theme park company Merlin Entertainment.The chain currently consists of:* Legoland Billund...
". Each park features large-scale LEGO models of famous landmarks and miniature LEGO models of famous cities, along with LEGO themed rides. The first LEGOLAND park was built in LEGO's home town of
Billund
Billund, Denmark
Billund is the second largest town in Billund Municipality, Region of Southern Denmark, Denmark with a population of 6,139 .-Overview:...
in Denmark. This was followed by
LEGOLAND Windsor
Legoland Windsor
Legoland Windsor is a child-oriented theme park in Windsor, Berkshire in England, themed around the Lego toy system. The park opened in 1996 on the former Windsor Safari Park as the second Legoland after Legoland Billund in Denmark. The park is located within close distance of Windsor Castle and...
in England,
LEGOLAND California
Legoland California
Legoland California is a theme park located in Carlsbad, California, focused on Lego bricks. It opened on March 20, 1999. It is the third Legoland park to open, and the first Legoland outside of Europe...
in
Carlsbad
Carlsbad, California
-2010:The 2010 United States Census reported that Carlsbad had a population of 105,328. The population density was 2,693.1 people per square mile . The racial makeup of Carlsbad was 87,205 White, 1,379 African American, 514 Native American, 7,460 Asian, 198 Pacific Islander, 4,189 from other...
, California, and
LEGOLAND Deutschland
Legoland Deutschland
Legoland Deutschland is a Legoland park located in Günzburg in southern Germany, roughly half way from Munich to Stuttgart, which opened in 2002. It is 43.5 hectares in area, and is one of the most popular tourist attractions in Bavaria...
in
Günzburg, Germany
Günzburg (district)
Günzburg is a district in Bavaria, Germany. It is bounded by the districts of Dillingen, Augsburg, Unterallgäu and Neu-Ulm, and by the state of Baden-Württemberg ....
.
In July 2005, The LEGO Group announced that it had reached a deal with private investment company the
Blackstone Group
Blackstone Group
The Blackstone Group L.P. is an American-based alternative asset management and financial services company that specializes in private equity, real estate, and credit and marketable alternative investment strategies, as well as financial advisory services, such as mergers and acquisitions ,...
to sell all four parks for €375m to the Blackstone subsidiary
Merlin Entertainments
Merlin Entertainments
Merlin Entertainments Group Ltd is a British operator of amusement parks and other attractions. It is the largest such company in Europe, and globally the second largest after Walt Disney Parks and Resorts....
. Under the terms of the deal, The LEGO Group would take a 30% share in Merlin Entertainments and positions on their board. The sale of the theme parks was part of a wider strategy to restructure the company to focus on the core business of toy products.
Since the acquisition, Merlin Entertainments has planned several new LEGOLAND parks, and has opened four new
LEGOLAND Discovery Centre
Legoland Discovery Centre
Legoland Discovery Centre is an indoor family attraction chain operated by Merlin Entertainments, a subsidiary of the Blackstone Group. Featuring models and attractions inspired by the Lego building toys, the Discovery Centres are smaller versions of the Legoland theme parks located around the...
, which take the LEGOLAND concept and scale it down to suit a retail park environment.
North America
In 1992, when the
Mall of America
Mall of America
The Mall of America, also called MOA and the Megamall, is a shopping mall located in Bloomington, Minnesota, a suburb of the Twin Cities, in the United States. It is located southeast of the junction of Interstate 494 and Minnesota State Highway 77, north of the Minnesota River and is across the...
opened in
Bloomington
Bloomington, Minnesota
Bloomington is the fifth largest city in the U.S. state of Minnesota in Hennepin County. Located on the north bank of the Minnesota River above its confluence with the Mississippi River, Bloomington lies at the heart of the southern...
, Minnesota, one of its premier attractions was the Lego Imagination Center (LIC). An imagination center is a large LEGO store with displays of LEGO sculptures and a play area with bins of bricks to build with. The store inventory includes a large selection of LEGO sets for sale, including sets which are advertised in LEGO catalogues as "Not Available In Any Store." A second imagination center opened at the
Downtown Disney
Downtown Disney (Florida)
Downtown Disney is an outdoor shopping, dining, and entertainment complex located at the Walt Disney World Resort in Lake Buena Vista, Florida. Downtown Disney is open to the public, requires no admission fee, and offers complimentary parking and transportation to all Disney-operated Walt Disney...
at Walt Disney World in
Orlando
Orlando, Florida
Orlando is a city in the central region of the U.S. state of Florida. It is the county seat of Orange County, and the center of the Greater Orlando metropolitan area. According to the 2010 US Census, the city had a population of 238,300, making Orlando the 79th largest city in the United States...
, Florida. Between 1999 and 2005, LEGO opened 24 further stores in North America, and in 23 US states by 2011.
These stores sell various LEGO merchandise, including
minifigure
Minifigure
A Lego minifigure is a small plastic articulated figurine available as part of the construction toy Lego, produced by Danish toy manufacturer the Lego Group. They were first produced in 1978, and have become hugely successful, with over 3.7 billion produced, and the figure appearing in a variety...
s, PICK-A-BRICK (where you can buy Lego bricks, paying for each
brick. There is also a center where you can design your own minifigure, using various parts provided by Lego. You can create 3 minifigures for USD$9.99.
Europe
October 2002 saw a significant change in The LEGO Group's direct retail policy with the opening of the first so-called
LEGO Brand Store
in
Cologne
Cologne
Cologne is Germany's fourth-largest city , and is the largest city both in the Germany Federal State of North Rhine-Westphalia and within the Rhine-Ruhr Metropolitan Area, one of the major European metropolitan areas with more than ten million inhabitants.Cologne is located on both sides of the...
, Germany. The second, in
Milton Keynes
Milton Keynes
Milton Keynes , sometimes abbreviated MK, is a large town in Buckinghamshire, in the south east of England, about north-west of London. It is the administrative centre of the Borough of Milton Keynes...
, UK, followed very quickly – several dozen more opened worldwide over the next few years, and most of the existing stores have been remodelled on the new
Brand Store
template. One of the distinctive features of these new stores is the inclusion of a "Pick-A-Brick" system that allows customers to buy individual bricks in bulk quantities. How a customer buys LEGO pieces at a Pick-A-Brick is quite simple: customers fill a large or small cup or bag with their choice of LEGO bricks from a large and varied selection and purchase it. The opening of most of these stores, including the 2003 opening of one in the Birmingham Bull Ring shopping centre in England, have been marked by the production of a new, special, limited edition, commemorative LEGO DUPLO piece. LEGO opened the first brand store in its home country Denmark in Copenhagen on 13 December 2010.
Financial results
In 2003, The LEGO Group faced a budget deficit of 1.4
billion
1000000000 (number)
1,000,000,000 is the natural number following 999,999,999 and preceding 1,000,000,001.In scientific notation, it is written as 109....
DKK (220 million USD at then current exchange rates), causing Poul Plougmann to be replaced by
Kjeld Kirk Kristiansen
Kjeld Kirk Kristiansen
Kjeld Kirk Kristiansen was the president and CEO of LEGO between 1979 and 2004.-Biography:Kjeld was born 27 December 1947 in Billund, Denmark. His father, Godtfred Kirk Christiansen worked with his grandfather, Ole Kirk Christiansen, in the family business: LEGO. As a child, he often inspired...
as president. In the following year, almost one thousand employees were laid off, due to budget cuts. However, in October, 2004, on reporting an even larger deficit, Kristiansen also stepped down as president, while placing 800,000 DKK of his private funds into the company.
In 2005, The LEGO Group reported a 2004 net loss of DKK 1,931 million on a total turnover, including LEGOLAND
amusement park
Amusement park
thumb|Cinderella Castle in [[Magic Kingdom]], [[Disney World]]Amusement and theme parks are terms for a group of entertainment attractions and rides and other events in a location for the enjoyment of large numbers of people...
s, of DKK 7,934 million.
For 2005, the company returned a profit of DKK 702 million, having increased its revenue by 12% to DKK 7,050 million in 2005 against DKK 6,315 million in 2004. It also cut expenditures and disposed of amusement parks and a factory in Switzerland. Because the company expects further difficulties in the coming years, it plans to concentrate on profit growth instead of expansion of sales.
Further reading
Henry Wiencek, The World of LEGO Toys. Harry N. Abrams, Inc., Publishers, New York. ISBN 0-8109-2362-9.
External links