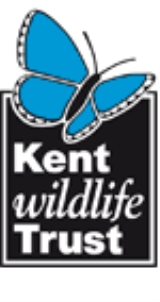 Kent Wildlife Trust
Kent Wildlife Trust
covers the county of
Kent
Kent
Kent is a county in southeast England, and is one of the home counties. It borders East Sussex, Surrey and Greater London and has a defined boundary with Essex in the middle of the Thames Estuary. The ceremonial county boundaries of Kent include the shire county of Kent and the unitary borough of...
,
England
England
England is a country that is part of the United Kingdom. It shares land borders with Scotland to the north and Wales to the west; the Irish Sea is to the north west, the Celtic Sea to the south west, with the North Sea to the east and the English Channel to the south separating it from continental...
, and is one of the largest of the 47 Wildlife Trust organisations in the
United Kingdom
United Kingdom
The United Kingdom of Great Britain and Northern IrelandIn the United Kingdom and Dependencies, other languages have been officially recognised as legitimate autochthonous languages under the European Charter for Regional or Minority Languages...
, the
Isle of Man
Isle of Man
The Isle of Man , otherwise known simply as Mann , is a self-governing British Crown Dependency, located in the Irish Sea between the islands of Great Britain and Ireland, within the British Isles. The head of state is Queen Elizabeth II, who holds the title of Lord of Mann. The Lord of Mann is...
and
Alderney
Alderney
Alderney is the most northerly of the Channel Islands. It is part of the Bailiwick of Guernsey, a British Crown dependency. It is long and wide. The area is , making it the third-largest island of the Channel Islands, and the second largest in the Bailiwick...
. Kent Wildlife Trust has over 30,000 members in total.
Founded in 1958, Kent Wildlife Trust is the leading conservation charity for Kent and Medway, with the purpose of protecting wildlife, educating the public, influencing decision makers and restoring habitats. The Trust manages reserves that include a range of habitats of extraordinary beauty that accommodate much endangered wildlife. The Trust manages over 60 nature reserves covering more than 3,000 hectares of land for wildlife, including over 55 miles of roadside nature reserve.
Main reserves
Bough Beech (near Bough Beech

Bough Beech

Bough Beech is the location in the county of Kent, England, of Bough Beech Reservoir. It is located approximately three miles east of Edenbridge and five miles south west of Sevenoaks...


) (O.S. Map 188 )
Burham Down

Burham Down

-Location:Burham Down lies west of the A229 adjoining the KCC picnic site on Common Road, Blue Bell Hill.Bus 101 Maidstone and Chatham/Gillingham stops in Blue Bell Hill village...


(O.S. Map 188 )
Burham Marsh

Burham Marsh

Burham Marsh nature reserve is a 11 hectare tidal Reed bed on the River Medway 5 miles northwest of Maidstone. It is just east of Snodland but being on the right bank of the river it is accessed via Burham. It is part the Holborough to Wouldham Marshes SSSI....


(O.S.Map 188 )
Cromer's Wood (O.S. Map 178 )
Darland Banks LNR (O.S. Map 178 )
East Blean Woods

East Blean Woods

East Blean Woods is a National Nature Reserve south of Herne Bay in southeast England.The reserve covers 122 hectares of ancient semi-natural woodland situated on poorly drained London clay, with a small area of gravelly soil in the south. The underlying clay results in much surface water and mud...


LNR (O.S. Map 179 )
Holborough Marshes (O.S. Map 178 )
Hothfield Common

Hothfield Common

Hothfield Common is the last substantial area of heathland and lowland valley bog left in Kent. It lies north of Ashford and is owned by Ashford Borough Council, but is managed by Kent Wildlife Trust...


LNR (near Hothfield

Hothfield

Hothfield is a village and civil parish in the Ashford District of Kent, England and is located north-west of Ashford town.The village is located to the south of the A20 road. To the north west is Hothfield Common, 58 hectares of heathland and lowland valley bogs: a nature reserve managed by...


) (O.S. Map 189 )
Kemsing Down (O.S. Map 188 )
Longfield Chalk Bank (O.S. Map 177 )
Lydden Temple Ewell NNR (James Teacher Reserve) (near Lydden

Lydden

Lydden is also the name of a hamlet in the Manston, Kent civil parishLydden is a civil parish and small village in the Dover district of Kent, England...


) (O.S. Map 179 )
Marden Meadow (near Marden, Kent

Marden, Kent

Marden is a village about 13 km south of Maidstone and civil parish in the Maidstone District of Kent, England. The parish is located on the flood plain of the River Beult near Maidstone. It is on the B2079 road linking the A229 Maidstone with the A21 at Flimwell. It has its own railway...


) (O.S. Map 188)
Oare Marshes

Oare Marshes

The Oare Marshes on the north coast of Kent to the north west of Faversham bordering The Swale. They include an internationally important nature reserve known especially as a site for migratory birds.-Location:...


LNR (O.S. Map 178 )
Park Gate Down

Park Gate Down

Park Gate Down is a stretch of chalk downland near Elham in East Kent. The site is owned and managed as a nature reserve by the Kent Wildlife Trust and is also listed as a Site of Special Scientific Interest and a Special Area of Conservation...


(Hector Wilks Reserve) (O.S. Map 179 )
Polhill Bank (O.S. Map 188 )
Queendown Warren

Queendown Warren

Queendown Warren is a Local Nature Reserve and Site of Special Scientific Interest between the Medway towns and Sittingbourne in southeast England. Part of it is designated as a Special Area of Conservation for its chalk grassland with important populations of orchids.Different sections of the...


LNR (O.S. Map 188 )
Sandwich and Pegwell Bay

Pegwell Bay

Pegwell Bay is a shallow inlet in the English Channel coast at the estuary of the River Stour between Ramsgate and Sandwich in Kent. Situated in the bay is a large nature reserve, known for its migrating waders and wildfowl, with a complete series of seashore habitats including extensive mudflats...


NNR (O.S. Map 179 )
Sevenoaks Wildlife Reserve

Sevenoaks Wildlife Reserve

Sevenoaks Wildlife Reserve is the operating name of Sevenoaks Gravel Pits, a Site of Special Scientific Interest between the M26 motorway and the town of Sevenoaks in southeast England...


(near Sevenoaks

Sevenoaks

Sevenoaks is a commuter town situated on the London fringe of west Kent, England, some 20 miles south-east of Charing Cross, on one of the principal commuter rail lines from the capital...


) (O.S. Maps 188 )
South Swale

South Swale

South Swale Local Nature Reserve is a Site of Special Scientific Interest and Ramsar Site between Faversham and Whitstable in southeast England. It consists of of the North Kent Marshes on the south bank of The Swale and along Faversham Creek...


LNR (O.S. Maps 178 & 179 )
Turner's Field (O.S. Map 188 )
West Blean

West Blean

West Blean is ancient semi-natural woodland protected by a SSSI, 5km north of the city of Canterbury in Kent, England that also includes Thornden Wood-Location:...


(including Thornden Woods) (O.S. Map 179 )
Westfield Wood

Westfield Wood

Westfield Wood is a woodland reserve located immediately south of Chatham in Kent, England. It is an Area of Outstanding Natural Beauty and Site of Special Scientific Interest.-Description:...


(O.S. Maps 178 & 188 )
Yockletts Bank

Yockletts Bank

Yockletts Bank is a stretch of woodland situated in the North Downs near the village of Petham, Kent. The site is a nature reserve, owned and managed by Kent Wildlife Trust and is also a Site of Special Scientific Interest, designated in 1951.-Source:...


(O.S. Map 179 )
Other reserves
(Some reserves have limited access.)
Brenchley Wood (OS Map 188 ): contains Roman

Ancient Rome

Ancient Rome was a thriving civilization that grew on the Italian Peninsula as early as the 8th century BC. Located along the Mediterranean Sea and centered on the city of Rome, it expanded to one of the largest empires in the ancient world....


remains, links to Julius Caesar

Julius Caesar

Gaius Julius Caesar was a Roman general and statesman and a distinguished writer of Latin prose. He played a critical role in the gradual transformation of the Roman Republic into the Roman Empire....


's invasion of England
Broadham Down (OS Map 179 )
Burnt Oak Wood (RESTRICTED ACCESS)
Chiddingstone (OS Map 188 )
Collingwood (OS Map 188 )
Cowden Pound Pastures (OS Map 188 )
Denton Bank (OS Map 179 )
Downe Bank

Downe Bank

Downe Bank is a nature reserve owned and managed by the Kent Wildlife Trust in the North Downs, close to Downe in the London Borough of Bromley. It is a Site of Special Scientific Interest together with the neighbouring High Elms Country Park...


(OS Map 177 ): site linked to Charles Darwin

Charles Darwin

Charles Robert Darwin FRS was an English naturalist. He established that all species of life have descended over time from common ancestry, and proposed the scientific theory that this branching pattern of evolution resulted from a process that he called natural selection.He published his theory...


's Down House

Down House

Down House is the former home of the English naturalist Charles Darwin and his family. It was in this house and garden that Darwin worked on his theories of evolution by natural selection which he had conceived in London before moving to Downe....



Fackenden Down (OS Map 188 )
The Gill (OS Map 188 )
Ham Fen (RESTRICTED ACCESS): one of a few sites where a colony of European Beavers was reintroduced in the UK
Hewitt's Chalk Bank (OS Map 177 )
Hunstead Wood (including Bigbury Wood, Joan Beech wood and South Blean Wood) (OS Map 179 )
Ivy Hatch (OS Map 188 )
Kiln Wood (OS Map 189 )
Oare Meadow (OS Map 178 )
Orlestone Forest (OS Map 189 )
Parsonage Wood (OS Map 188 )
Quarry Wood (OS Map 188 )
Ruxley Gravel Pits (OS Map 177 )
Sladden Wood (OS Map 179 )
Smallman's Wood (RESTRICTED ACCESS)
Stockbury Hill Wood (OS Map 178 )
Stone Wood (OS Map 189 )
Spong Wood (OS Map 179 )
Spuckles Wood & Kenneling Wood (OS Map 189 and )
Thornden Meadow (OS Map 179 )
Wattle Wood (OS Map 189 )
Westerham Mines (OS Map 188 )
Visitor centres
External links