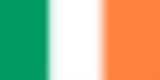 Irish Republic
The
Irish Republic
was a revolutionary state that declared its independence from
Great Britain
United Kingdom of Great Britain and Ireland
The United Kingdom of Great Britain and Ireland was the formal name of the United Kingdom during the period when what is now the Republic of Ireland formed a part of it....
in January 1919. It established a legislature (
Dáil Éireann
First Dáil
The First Dáil was Dáil Éireann as it convened from 1919–1921. In 1919 candidates who had been elected in the Westminster elections of 1918 refused to recognise the Parliament of the United Kingdom and instead assembled as a unicameral, revolutionary parliament called "Dáil Éireann"...
), a government (
Aireacht
Aireacht
The Aireacht or Ministry was the cabinet of the 1919–1922 Irish Republic. The Ministry was originally established by the Dáil Constitution adopted by the First Dáil in 1919, after it issued the Irish Declaration of Independence...
), a
court system
Dáil Courts
During the Irish War of Independence, the Dáil Courts were the judicial branch of government of the short-lived Irish Republic. They were formally established by a decree of the First Dáil Éireann on 29 June 1920, replacing more limited Arbitration Courts that had been authorised a year earlier...
and a
police force
Irish Republican Police
The Irish Republican Police was the police force of the 1919-1922 Irish Republic and was administered by the Department for Home Affairs of that government.-Foundation:...
. At the same time, the
Irish Volunteers
Irish Volunteers
The Irish Volunteers was a military organisation established in 1913 by Irish nationalists. It was ostensibly formed in response to the formation of the Ulster Volunteers in 1912, and its declared primary aim was "to secure and maintain the rights and liberties common to the whole people of Ireland"...
, who came under the control of the Dáil and became known as the
Irish Republican Army
Irish Republican Army
The Irish Republican Army was an Irish republican revolutionary military organisation. It was descended from the Irish Volunteers, an organisation established on 25 November 1913 that staged the Easter Rising in April 1916...
, fought against British armed forces in the
Irish War of Independence
Irish War of Independence
The Irish War of Independence , Anglo-Irish War, Black and Tan War, or Tan War was a guerrilla war mounted by the Irish Republican Army against the British government and its forces in Ireland. It began in January 1919, following the Irish Republic's declaration of independence. Both sides agreed...
.
The War of Independence ended with the
Anglo-Irish Treaty
Anglo-Irish Treaty
The Anglo-Irish Treaty , officially called the Articles of Agreement for a Treaty Between Great Britain and Ireland, was a treaty between the Government of the United Kingdom of Great Britain and Ireland and representatives of the secessionist Irish Republic that concluded the Irish War of...
, signed on 6 December 1921 and narrowly approved by Dáil Éireann on 7 January 1922.