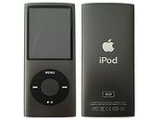 Industrial design
Industrial design
is the use of a combination of
applied art
Applied art
Applied art is the application of design and aesthetics to objects of function and everyday use. Whereas fine arts serve as intellectual stimulation to the viewer or academic sensibilities, the applied arts incorporate design and creative ideals to objects of utility, such as a cup, magazine or...
and
applied science
Applied science
Applied science is the application of scientific knowledge transferred into a physical environment. Examples include testing a theoretical model through the use of formal science or solving a practical problem through the use of natural science....
to improve the
aesthetics
Aesthetics
Aesthetics is a branch of philosophy dealing with the nature of beauty, art, and taste, and with the creation and appreciation of beauty. It is more scientifically defined as the study of sensory or sensori-emotional values, sometimes called judgments of sentiment and taste...
,
ergonomics
Ergonomics
Ergonomics is the study of designing equipment and devices that fit the human body, its movements, and its cognitive abilities.The International Ergonomics Association defines ergonomics as follows:...
, and
usability
Usability
Usability is the ease of use and learnability of a human-made object. The object of use can be a software application, website, book, tool, machine, process, or anything a human interacts with. A usability study may be conducted as a primary job function by a usability analyst or as a secondary job...
of a
product
Product (business)
In general, the product is defined as a "thing produced by labor or effort" or the "result of an act or a process", and stems from the verb produce, from the Latin prōdūce ' lead or bring forth'. Since 1575, the word "product" has referred to anything produced...
, but it may also be used to improve the product's marketability and
production
Manufacturing
Manufacturing is the use of machines, tools and labor to produce goods for use or sale. The term may refer to a range of human activity, from handicraft to high tech, but is most commonly applied to industrial production, in which raw materials are transformed into finished goods on a large scale...
. The role of an industrial designer is to create and execute design solutions for problems of form, usability, physical ergonomics, marketing, brand development, and sales.
The first use of the term "industrial design" is often attributed to the designer
Joseph Claude Sinel
Joseph Claude Sinel
Joseph Claude Sinel , also known as Jo Sinel or Auckland Jo, was a pioneering industrial designer.Sinel was born in Auckland, New Zealand where his father ran a stevedoring operation...
in 1919 (although he himself denied this in interviews), but the discipline predates 1919 by at least a decade.