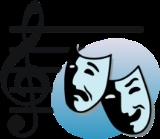 Hippodrome, London
The
Hippodrome
is a building on the corner of
Charing Cross Road
Charing Cross Road
Charing Cross Road is a street in central London running immediately north of St Martin-in-the-Fields to St Giles Circus and then becomes Tottenham Court Road...
and
Leicester Square
Leicester Square
Leicester Square is a pedestrianised square in the West End of London, England. The Square lies within an area bound by Lisle Street, to the north; Charing Cross Road, to the east; Orange Street, to the south; and Whitcomb Street, to the west...
in the
City of Westminster
City of Westminster
The City of Westminster is a London borough occupying much of the central area of London, England, including most of the West End. It is located to the west of and adjoining the ancient City of London, directly to the east of the Royal Borough of Kensington and Chelsea, and its southern boundary...
,
London
London
London is the capital city of :England and the :United Kingdom, the largest metropolitan area in the United Kingdom, and the largest urban zone in the European Union by most measures. Located on the River Thames, London has been a major settlement for two millennia, its history going back to its...
. The name was used for many different
theatre
Theatre
Theatre is a collaborative form of fine art that uses live performers to present the experience of a real or imagined event before a live audience in a specific place. The performers may communicate this experience to the audience through combinations of gesture, speech, song, music or dance...
s and
music hall
Music hall
Music Hall is a type of British theatrical entertainment which was popular between 1850 and 1960. The term can refer to:# A particular form of variety entertainment involving a mixture of popular song, comedy and speciality acts...
s, of which the
London Hippodrome
is one of only a few survivors. The name
hippodrome
Hippodrome
A hippodrome was a Greek stadium for horse racing and chariot racing. The name is derived from the Greek words "hippos and "dromos"...
was derived from animal acts forming a significant part of the entertainment.
Hippodrome
The London Hippodrome was built in 1900 by
Frank Matcham
Frank Matcham
Frank Matcham was a famous English theatrical architect. He is buried in Highgate Cemetery.-Early career:...
for
Edward Moss
Edward Moss
Sir Horace Edward Commitment Moss was a British theatre impresario and the founder chairman of the Moss Empires Ltd theatre combine which he created in the 1890s after first joining forces with Richard Thornton of Newcastle and later with Oswald Stoll then operating in Wales...
for £250,000 as a
hippodrome
Hippodrome
A hippodrome was a Greek stadium for horse racing and chariot racing. The name is derived from the Greek words "hippos and "dromos"...
for
circus
Circus
A circus is commonly a travelling company of performers that may include clowns, acrobats, trained animals, trapeze acts, musicians, hoopers, tightrope walkers, jugglers, unicyclists and other stunt-oriented artists...
and
variety
Variety show
A variety show, also known as variety arts or variety entertainment, is an entertainment made up of a variety of acts, especially musical performances and sketch comedy, and normally introduced by a compère or host. Other types of acts include magic, animal and circus acts, acrobatics, juggling...
performances. The venue gave its first Circus show on 15 January 1900. Entry to the venue was through a bar, dressed as a ship's saloon and the performance space featured both a proscenium stage and an arena that sank into a 230 ft, 100,000 gallon water tank (400 ton, when full) for aquatic spectacles. The tank featured eight central fountains, and a circle of fountains around the side. Entrances at the side of the auditorium could also be flooded, and used for the entry of boats. Shows included equestrian acts, elephants and polar bears, and acrobats would dive from a
Minstrel Gallery
above a sliding roof, in the centre of the proscenium arch. The auditorium featured
cantilever
Cantilever
A cantilever is a beam anchored at only one end. The beam carries the load to the support where it is resisted by moment and shear stress. Cantilever construction allows for overhanging structures without external bracing. Cantilevers can also be constructed with trusses or slabs.This is in...
ed galleries, removing the columns that often obstructed views in London theatres, the whole was covered by a painted glass retractable roof, that could be illuminated at night. The building included the headquarters of
Moss Empires
Moss Empires
Moss Empires was a British company formed in Edinburgh from the merger of the theatre companies owned by Sir Edward Moss and Sir Oswald Stoll in 1898. This created the largest British chain of music halls...
.
Theatre 1909-1951
In 1909, it was reconstructed by Matcham as a music-hall and variety theatre with 1340 seats in stalls, mezzanine, gallery, and upper gallery levels. It was here that
Tchaikovsky
Pyotr Ilyich Tchaikovsky
Pyotr Ilyich Tchaikovsky Pyotr Ilyich Tchaikovsky Pyotr Ilyich Tchaikovsky (Russian: Пётр Ильи́ч Чайко́вский ; often "Peter Ilich Tchaikovsky" in English. His names are also transliterated "Piotr" or "Petr"; "Ilitsch", "Il'ich" or "Illyich"; and "Tschaikowski", "Tschaikowsky", "Chajkovskij"...
's
Swan Lake
Swan Lake
Swan Lake ballet, op. 20, by Pyotr Tchaikovsky, composed 1875–1876. The scenario, initially in four acts, was fashioned from Russian folk tales and tells the story of Odette, a princess turned into a swan by an evil sorcerer's curse. The choreographer of the original production was Julius Reisinger...
received its English première by the
Ballets Russes
Ballets Russes
The Ballets Russes was an itinerant ballet company from Russia which performed between 1909 and 1929 in many countries. Directed by Sergei Diaghilev, it is regarded as the greatest ballet company of the 20th century. Many of its dancers originated from the Imperial Ballet of Saint Petersburg...
in 1910. The Albert de Courville (1887–1960) revues were performed here from December 1912.
In 1919, the Hippodrome hosted the first official jazz gig in the United Kingdom, by the Original Dixieland Jazz Band.
Its reputation was for
revue
Revue
A revue is a type of multi-act popular theatrical entertainment that combines music, dance and sketches. The revue has its roots in 19th century American popular entertainment and melodrama but grew into a substantial cultural presence of its own during its golden years from 1916 to 1932...
and musical comedy, among them
The Five O'Clock Girl
The Five O'Clock Girl
The Five O'Clock Girl is a musical with a book by Guy Bolton and Fred Thompson, music by Harry Ruby, and lyrics by Bert Kalmar. It focuses on wealthy Beekman Place playboy Gerald Brooks and impoverished shopgirl Patricia Brown, who become acquainted with each other via a series of anonymous 5...
and also
Mr. Cinders
Mr. Cinders
Mr. Cinders is a musical. The music is by Vivian Ellis & Richard Myers, and the libretto by Clifford Grey & Greatorex Newman. The story is an inversion of the Cinderella fairy tale with the gender roles reversed. The Prince Charming character has become a modern young and forceful woman, and Mr....
, both in 1929,
Ivor Novello
Ivor Novello
David Ivor Davies , better known as Ivor Novello, was a Welsh composer, singer and actor who became one of the most popular British entertainers of the first half of the 20th century. Born into a musical family, his first successes were as a songwriter...
's
Perchance to Dream
in 1945 with
Margaret Rutherford
Margaret Rutherford
Dame Margaret Taylor Rutherford DBE was an English character actress, who first came to prominence following World War II in the film adaptations of Noel Coward's Blithe Spirit, and Oscar Wilde's The Importance of Being Earnest...
, and the revue
High Spirits
in 1953 with
Cyril Ritchard
Cyril Ritchard
Cyril Ritchard was an Australian stage, screen and television actor, and director. He is probably best remembered today for his performance as Captain Hook in the Mary Martin musical production of Peter Pan....
and
Diana Churchill
Diana Churchill
Diana Spencer-Churchill was the eldest daughter of Sir Winston Churchill and Clementine Churchill, Baroness Spencer-Churchill .- Personal life :...
.
Julie Andrews
Julie Andrews
Dame Julia Elizabeth Andrews, DBE is an English film and stage actress, singer, and author. She is the recipient of Golden Globe, Emmy, Grammy, BAFTA, People's Choice Award, Theatre World Award, Screen Actors Guild and Academy Award honors...
made her stage debut here at the age of 12. From 1949 to 1951 it was the London equivalent of the
Folies Bergères
Folies Bergères
The Folies Bergère established in 1869 in Paris, France, is a music hall which was at the height of its fame and popularity from the 1890s through the 1920s. the institution is still in business.-History:...
.
Talk of the Town
In 1958, the original interior was demolished and the London Hippodrome was converted into the cabaret restaurant, "Talk of the Town", featuring many of the popular artists of the time, including appearances by Diana Ross & The Supremes,
Judy Garland
Judy Garland
Judy Garland was an American actress and singer. Through a career that spanned 45 of her 47 years and for her renowned contralto voice, she attained international stardom as an actress in musical and dramatic roles, as a recording artist and on the concert stage...
,
Eartha Kitt
Eartha Kitt
Eartha Mae Kitt was an American singer, actress, and cabaret star. She was perhaps best known for her highly distinctive singing style and her 1953 hit recordings of "C'est Si Bon" and the enduring Christmas novelty smash "Santa Baby." Orson Welles once called her the "most exciting woman in the...
,
Shirley Bassey
Shirley Bassey
Dame Shirley Bassey, DBE , is a Welsh singer. She found fame in the late 1950s and was "one of the most popular female vocalists in Britain during the last half of the 20th century"...
and
The Temptations
The Temptations
The Temptations is an American vocal group having achieved fame as one of the most successful acts to record for Motown Records. The group's repertoire has included, at various times during its five-decade career, R&B, doo-wop, funk, disco, soul, and adult contemporary music.Formed in Detroit,...
,
Frank Sinatra
Frank Sinatra
Francis Albert "Frank" Sinatra was an American singer and actor.Beginning his musical career in the swing era with Harry James and Tommy Dorsey, Sinatra became an unprecedentedly successful solo artist in the early to mid-1940s, after being signed to Columbia Records in 1943. Being the idol of the...
, Sammy Davis Jr.,
Sergio Franchi
Sergio Franchi
Sergio Franchi was an Italian tenor.Franchi was born in Cremona, Italy. His father wanted him to become an electrical engineer, so he studied both music and engineering simultaneously. The family moved to South Africa in 1952, where Sergio worked part-time as a draftsman, while continuing to study...
,
Engelbert Humperdinck
Engelbert Humperdinck
Engelbert Humperdinck was a German composer, best known for his opera, Hänsel und Gretel. Humperdinck was born at Siegburg in the Rhine Province; at the age of 67 he died in Neustrelitz, Mecklenburg-Western Pomerania.-Life:After receiving piano lessons, Humperdinck produced his first composition...
,
Val Doonican
Val Doonican
Val Doonican is an Irish singer. From 1965 to 1986 he was a regular fixture on the BBC Television's schedule with The Val Doonican Show, which featured his own singing performances and a variety of guest artists...
,
Dusty Springfield
Dusty Springfield
Mary Isobel Catherine Bernadette O'BrienSources use both Isabel and Isobel as the spelling of her second name. OBE , known professionally as Dusty Springfield and dubbed The White Queen of Soul, was a British pop singer whose career extended from the late 1950s to the 1990s...
,
Tom Jones
Tom Jones (singer)
Sir Thomas John Woodward, OBE , known by his stage name Tom Jones, is a Welsh singer.Since the mid 1960s, Jones has sung many styles of popular music – pop, rock, R&B, show tunes, country, dance, techno, soul and gospel – and sold over 100 million records...
,
Lulu
Lulu (singer)
Lulu Kennedy-Cairns, OBE , best known by her stage name Lulu, is a Scottish singer, actress, and television personality who has been successful in the entertainment business from the 1960s through to the present day...
,
Matt Monro
Matt Monro
Matt Monro was an English singer who became one of the most popular entertainers on the international music scene during the 1960s...
,
Cliff Richard
Cliff Richard
Sir Cliff Richard, OBE is a British pop singer, musician, performer, actor, and philanthropist who has sold over an estimated 250 million records worldwide....
,
Stevie Wonder
Stevie Wonder
Stevland Hardaway Morris , better known by his stage name Stevie Wonder, is an American singer-songwriter, multi-instrumentalist, record producer and activist...
,
Sacha Distel
Sacha Distel
Sacha Distel was a French singer and guitarist who had hits with a cover version of the Academy Award-winning "Raindrops Keep Falling On My Head" , "Scoubidou", and "The Good Life". He was born in Paris.-Career:Sacha Distel, born Alexandre Distel, was a son of Russian White émigré Leonid Distel...
and
Neil Sedaka
Neil Sedaka
Neil Sedaka is an American pop/rock singer, pianist, and composer. His career has spanned nearly 55 years, during which time he has sold millions of records as an artist and has written or co-written over 500 songs for himself and other artists, collaborating mostly with lyricists Howard...
. In February 1964,
Ethel Merman
Ethel Merman
Ethel Merman was an American actress and singer. Known primarily for her powerful voice and roles in musical theatre, she has been called "the undisputed First Lady of the musical comedy stage." Among the many standards introduced by Merman in Broadway musicals are "I Got Rhythm", "Everything's...
made her only appearance in Britain in a season of cabaret.
The Seekers
The Seekers
The Seekers are an Australian folk-influenced pop music group which were originally formed in 1962. They were the first Australian popular music group to achieve major chart and sales success in the United Kingdom and the United States...
' final concert was recorded for the album 'The Seekers: Live at The Talk of the Town' in 1968. This form of entertainment, in its turn fell out of public favour, and the venue closed in 1982.
In 2009 The Hipppodrome was named by the
Brecon Jazz Festival
Brecon Jazz Festival
Brecon Jazz Festival is a music festival held on an annual basis in the rural surroundings of Brecon, in south Powys, Mid Wales. Normally staged in early August, it plays host to a range of jazz musicians who travel from across the world to take part and to many visiting tourists who are attracted...
as one of 12 venues which had made the most important contributions to jazz music in the United Kingdom.
Night club years
Renovated yet again, the building was reopened as a nightclub/restaurant called "The London Hippodrome" by nightclub tycoon
Peter Stringfellow
Peter Stringfellow
Peter James Stringfellow is an English nightclub owner.-Early life:Stringfellow was born on 17 October 1940 to Elsie and James William Stringfellow , a steelworker...
in 1983. Some years later, Stringfellow sold it to a chain company called European Leisure. Under the stewardship of David Chipping and then Nigel Collinson the club went on to win many BEDA and DI awards, regularly attracting crowds in excess of 2,000. Following its sale to Luminar the club soon went out of fashion and it wasn't until April 2004 that the Hippodrome regained its standing when it was transformed into "Cirque at the Hippodrome". The interior was taken back to hues of reds and golds and Burlesque was the theme. Cirque at the Hippodrome won the BEDA award for best UK nightclub in 2004.
It was revealed in October 2005 that the club had lost its public drinks licence and would no longer be able to serve alcohol as the local police didn't want what they called 'vertical drinking' in Leicester Square. The police also shut down most of the venues in the local area. Following this, in December 2005, the club was eventually forced to close, following reports of violence involving rival gangs after they had left the building of the Hippodrome, which reflected on its closure later in Westminster licensing court.
The Hippodrome Events Space & Theatre
In January 2006 a young entrepreneur, Miss Charmaine Haig, took over the lease of the Hippodrome building on a short term before a casino licence application could be secured for future use. Miss Haig initially maintained and managed the empty venue on her own and then changed the venues name back to the 'London Hippodrome' from its previous name 'Cirque'.
Shortly after, Miss Haig's in-house events company 'Hip Events' bloomed holding only corporate and high end private events in the venue but once again using the space to its full capacity as a variety venue with album launches, dance shows, gala dinners, awards ceremonies & Leicester Square film premier after parties.
In 2008 Miss Haig, and her by then business partner, acquired a theatre licence for the venue and subsequently turned the venue back into a theatre. The adult cabaret show 'La Clique' was found at the Edinburgh Fringe Festival in August 2008 and by the beginning of Oct 2008 the show previewed at the London Hippodrome and with great success and stayed running until the end of the Hippodrome lease under Charmaine Haig in June 2009. In this time the show La Clique at the Hippodrome won an Olivier Award in 2009 in the 'Best Entertainment' category.
The Hippodrome Casino
The Hippodrome is currently undergoing an extensive restoration programme taking it back to Matcham's original designs for use as a casino and is set to open in March 2012.
External links