 Gibraltar Ornithological & Natural History Society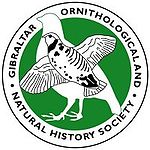 The
Gibraltar Ornithological & Natural History Society
(
GONHS
), founded in 1976, is a non-governmental, membership-based organisation committed to research into and conservation of nature in
Gibraltar
Gibraltar
Gibraltar is a British overseas territory located on the southern end of the Iberian Peninsula at the entrance of the Mediterranean. A peninsula with an area of , it has a northern border with Andalusia, Spain. The Rock of Gibraltar is the major landmark of the region...
and the
region of the
Campo de Gibraltar
The comarca of the Campo de Gibraltar is a comarca in the province of Cádiz, Spain, in the southwestern part of the autonomous community of Andalusia, the southernmost part of continental Western Europe...
Strait of Gibraltar
Strait of Gibraltar
The Strait of Gibraltar is a narrow strait that connects the Atlantic Ocean to the Mediterranean Sea and separates Spain in Europe from Morocco in Africa. The name comes from Gibraltar, which in turn originates from the Arabic Jebel Tariq , albeit the Arab name for the Strait is Bab el-Zakat or...
.
It works independently and in collaboration with other organisations and scientific or conservation institutions to achieve these aims.
GONHS
is a Partner of
BirdLife International
BirdLife International
BirdLife International is a global Partnership of conservation organisations that strives to conserve birds, their habitats and global biodiversity, working with people towards sustainability in the use of natural resources...
, a member of IUCN (The
World Conservation Union
World Conservation Union
The International Union for Conservation of Nature and Natural Resources is an international organization dedicated to finding "pragmatic solutions to our most pressing environment and development challenges." The organization publishes the IUCN Red List, compiling information from a network of...
), of the UK Overseas Territories Conservation Forum, the
British Trust for Ornithology
British Trust for Ornithology
The British Trust for Ornithology is an organisation founded in 1932 for the study of birds in the British Isles.-Activities:The BTO carries out research into the lives of birds, chiefly by conducting population and breeding surveys and by bird ringing, largely carried out by a large number of...
, the Iberian Council for the Defence of Nature, the
Association of European Rarities Committees
Association of European Rarities Committees
The Association of European Rarities Committees is a co-ordinating and liaison body for the bird rarities committees of Europe and other nearby countries.It was created in 1993 at a meeting of European rarities committees on the German island of Heligoland....
, and
Countdown 2010
2010 biodiversity target
The 2010 Biodiversity Target was an overall conservation target aiming to halt the decline of biodiversity by the end of 2010. The world largely failed to meet the target .-History of the 2010 Biodiversity Target:...
.
External links