 Felix Timmermans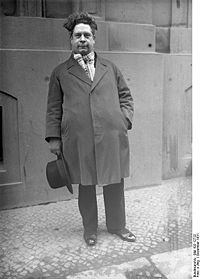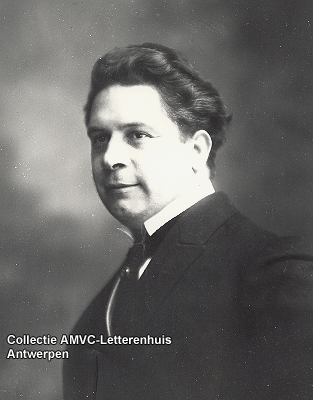 Leopold Maximiliaan Felix Timmermans
(5 July 1886 – 24 January 1947) is a much translated
author
Author
An author is broadly defined as "the person who originates or gives existence to anything" and that authorship determines responsibility for what is created. Narrowly defined, an author is the originator of any written work.-Legal significance:...
of
Flanders
Flanders
Flanders is the community of the Flemings but also one of the institutions in Belgium, and a geographical region located in parts of present-day Belgium, France and the Netherlands. "Flanders" can also refer to the northern part of Belgium that contains Brussels, Bruges, Ghent and Antwerp...
.
Timmermans was born in the
Belgian
Belgium
Belgium , officially the Kingdom of Belgium, is a federal state in Western Europe. It is a founding member of the European Union and hosts the EU's headquarters, and those of several other major international organisations such as NATO.Belgium is also a member of, or affiliated to, many...
city of
Lier
Lier, Belgium
Lier is a municipality located in the Belgian province of Antwerp. The municipality comprises the city of Lier proper and the village of Koningshooikt. On January 1, 2010 Lier had a total population of 33,930. The total area is 49.70 km² which gives a population density of 669 inhabitants per...
, as the thirteenth of fourteen children in the family. He died in Lier, aged 60. He was an autodidact, and wrote
plays
Play (theatre)
A play is a form of literature written by a playwright, usually consisting of scripted dialogue between characters, intended for theatrical performance rather than just reading. There are rare dramatists, notably George Bernard Shaw, who have had little preference whether their plays were performed...
,
historical novel
Historical novel
According to Encyclopædia Britannica, a historical novel is-Development:An early example of historical prose fiction is Luó Guànzhōng's 14th century Romance of the Three Kingdoms, which covers one of the most important periods of Chinese history and left a lasting impact on Chinese culture.The...
s, religious works, and poems. His best-known book is
Pallieter
(1916). Timmermans also wrote under the pen-name
Polleke van Mher
.
As well as an author, he was also a
painter
Painting
Painting is the practice of applying paint, pigment, color or other medium to a surface . The application of the medium is commonly applied to the base with a brush but other objects can be used. In art, the term painting describes both the act and the result of the action. However, painting is...
and
drawer
Drawing
Drawing is a form of visual art that makes use of any number of drawing instruments to mark a two-dimensional medium. Common instruments include graphite pencils, pen and ink, inked brushes, wax color pencils, crayons, charcoal, chalk, pastels, markers, styluses, and various metals .An artist who...
.
During the first years of the Second World War, Timmermans was editor of the Flemish nationalist
Volk
. He also attended meetings of the
Europäische Schriftsteller-Vereinigung
(European Writers Union), which was initiated by
Joseph Goebbels
Joseph Goebbels
Paul Joseph Goebbels was a German politician and Reich Minister of Propaganda in Nazi Germany from 1933 to 1945. As one of Adolf Hitler's closest associates and most devout followers, he was known for his zealous oratory and anti-Semitism...
. Because of this, and because of the Rembrandt prize he received in 1942 from the
University of Hamburg
University of Hamburg
The University of Hamburg is a university in Hamburg, Germany. It was founded on 28 March 1919 by Wilhelm Stern and others. It grew out of the previous Allgemeines Vorlesungswesen and the Kolonialinstitut as well as the Akademisches Gymnasium. There are around 38,000 students as of the start of...
, he was wrongly seen as a
collaborator
Collaborationism
Collaborationism is cooperation with enemy forces against one's country. Legally, it may be considered as a form of treason. Collaborationism may be associated with criminal deeds in the service of the occupying power, which may include complicity with the occupying power in murder, persecutions,...
, which may have caused health problems and premature death.
External links