 Epic of the Forgotten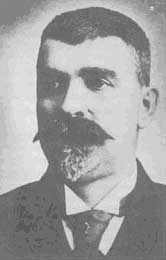 Epic of the Forgotten
is a
Bulgaria
Bulgaria
Bulgaria , officially the Republic of Bulgaria , is a parliamentary democracy within a unitary constitutional republic in Southeast Europe. The country borders Romania to the north, Serbia and Macedonia to the west, Greece and Turkey to the south, as well as the Black Sea to the east...
n
poetic
Poetic
Poetic may refer to:* Poetry, or a relation thereof.* Too Poetic, a deceased rapper and hip hop producer....
saga
Saga
Sagas, are stories in Old Norse about ancient Scandinavian and Germanic history, etc.Saga may also refer to:Business*Saga DAB radio, a British radio station*Saga Airlines, a Turkish airline*Saga Falabella, a department store chain in Peru...
written by
Ivan Vazov
Ivan Vazov
Ivan Minchov Vazov was a Bulgarian poet, novelist and playwright, often referred to as "the Patriarch of Bulgarian literature". He was born in Sopot, a town in the Rose Valley of Bulgaria ....
to commemorate the Bulgarian fight for freedom against the
Ottoman Empire
Ottoman Empire
The Ottoman EmpireIt was usually referred to as the "Ottoman Empire", the "Turkish Empire", the "Ottoman Caliphate" or more commonly "Turkey" by its contemporaries...
and to criticize the moral decline of the Bulgarian nation after the Liberation, in comparison to the heroic figures and events of the then recent past. It could be said that the "Epic" formed the Bulgarian national consciousness and created many of the Bulgarian historical legends and myths. It served as an interpretation of the struggle against the Ottoman Empire and mostly the
April Uprising
April Uprising
The April Uprising was an insurrection organised by the Bulgarians in the Ottoman Empire from April to May 1876, which indirectly resulted in the re-establishment of Bulgaria as an autonomous nation in 1878...
not in its real values (the limited number of participants and the military failure of the uprising) but in its morals. The Bulgarian fight for freedom was interpreted as a sacred act of heroes exactly because it did not have any perceivable chance of success. Despite the lack of demographic, military and other such possibilities of success against the Ottoman Empire which was still militarily resilient, the Bulgarians toiled under dire circumstances against it. The failure itself turned into a moral success and granted the Bulgarians the right to be free.
The Bulgarian word епопея (
epopeya
) derives from the French word
épopée
, which means an epic poem.
Contents
Kableshkov
Karadzhata
1876
Bratya Gekovi (Gekovi brothers)
Bratya Miladinovi (Miladinovi brothers)
Volov
Benkovski (poem)
Rakovski (poem)
Levski (poem)
Kocho (poem)
Paisius
The volunteers at Shipka