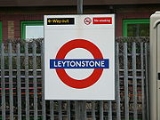 Enamel paint
Enamel paint
is
paint
Paint
Paint is any liquid, liquefiable, or mastic composition which after application to a substrate in a thin layer is converted to an opaque solid film. One may also consider the digital mimicry thereof...
that air dries to a hard, usually glossy, finish, used for coating surfaces that are outdoors or otherwise subject to hard wear or variations in temperature; it should not be confused with decorated objects in "painted enamel", where
vitreous enamel
Vitreous enamel
Vitreous enamel, also porcelain enamel in U.S. English, is a material made by fusing powdered glass to a substrate by firing, usually between 750 and 850 °C...
is applied with brushes and fired in a kiln. The name is something of a misnomer as in reality, most commercially-available enamel paints are significantly softer than either vitreous enamel or stoved synthetic resins, and are totally different in composition; vitreous enamel is applied as a powder or paste and then fired at high temperature.