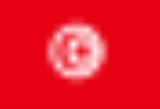 El Guettar
El Guettar
is a town in central
Tunisia
Tunisia
Tunisia , officially the Tunisian RepublicThe long name of Tunisia in other languages used in the country is: , is the northernmost country in Africa. It is a Maghreb country and is bordered by Algeria to the west, Libya to the southeast, and the Mediterranean Sea to the north and east. Its area...
in
Gafsa Governorate
Gafsa Governorate
Gafsa Governorate is one of the 24 governorates of Tunisia. It is situated in central Tunisia, bordering Algeria. It covers an area of 8,990 km² and has a population of 324,000 . The capital is Gafsa....
. It is traditionally known for its
pistachio
Pistachio
The pistachio, Pistacia vera in the Anacardiaceae family, is a small tree originally from Persia , which now can also be found in regions of Syria, Lebanon, Turkey, Greece, Kyrgyzstan, Turkmenistan, India, Pakistan, Egypt, Sicily and possibly Afghanistan , as well as in the United States,...
nuts. It was the site of a major
World War II
World War II
World War II, or the Second World War , was a global conflict lasting from 1939 to 1945, involving most of the world's nations—including all of the great powers—eventually forming two opposing military alliances: the Allies and the Axis...
battle
Battle of El Guettar
The Battle of El Guettar was a World War II battle that took place during the Tunisia Campaign, fought between elements of the Army Group Afrika under Jürgen von Arnim and U.S. II Corps under Lieutenant General George Patton in south-central Tunisia. It was the first battle in which U.S...
between American forces under
George S. Patton
George S. Patton
George Smith Patton, Jr. was a United States Army officer best known for his leadership while commanding corps and armies as a general during World War II. He was also well known for his eccentricity and controversial outspokenness.Patton was commissioned in the U.S. Army after his graduation from...
, and the German
Afrika Korps
Afrika Korps
The German Africa Corps , or the Afrika Korps as it was popularly called, was the German expeditionary force in Libya and Tunisia during the North African Campaign of World War II...
of
Erwin Rommel
Erwin Rommel
Erwin Johannes Eugen Rommel , popularly known as the Desert Fox , was a German Field Marshal of World War II. He won the respect of both his own troops and the enemies he fought....
in early 1943.
In the 1950s, archaeologists found a crown of balls, 4,000 silex, mammal's teeth and bones of animals laid out near a dried up watering is old 40,000 years. Testimony of devotion with regard to a spirit of the waters, source of any life, it constitutes the oldest religious "building" known in the world
(Hermaïon of El Guettar)