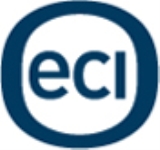 ECI Telecom
ECI Telecom Ltd
is a global telecom networking infrastructure provider headquartered in
Petah Tikva
Petah Tikva
Petah Tikva known as Em HaMoshavot , is a city in the Center District of Israel, east of Tel Aviv.According to the Central Bureau of Statistics, at the end of 2009, the city's population stood at 209,600. The population density is approximately...
,
Israel
Israel
The State of Israel is a parliamentary republic located in the Middle East, along the eastern shore of the Mediterranean Sea...
. It provides communications platforms and solutions to carriers and
service providers
Telecommunications Service Provider
A telecommunications service provider or TSP is a type of communications service provider that has traditionally provided telephone and similar services...
, cable/multiple system operators,
wireless
Wireless
Wireless telecommunications is the transfer of information between two or more points that are not physically connected. Distances can be short, such as a few meters for television remote control, or as far as thousands or even millions of kilometers for deep-space radio communications...
/
cellular
Cellular network
A cellular network is a radio network distributed over land areas called cells, each served by at least one fixed-location transceiver known as a cell site or base station. When joined together these cells provide radio coverage over a wide geographic area...
service providers, utilities and carrier of carriers, and government and defense entities worldwide. The company focuses on solutions for multi-play services, business services, voice services, wireless, cellular backhaul, optical networking,
Carrier Ethernet
Carrier Ethernet
Carrier Ethernet is a marketing term for extensions to Ethernet to enable telecommunications network providers to provide Ethernet services to customers and to utilize Ethernet technology in their networks....
networks,
TDM
Time-division multiplexing
Time-division multiplexing is a type of digital multiplexing in which two or more bit streams or signals are transferred apparently simultaneously as sub-channels in one communication channel, but are physically taking turns on the channel. The time domain is divided into several recurrent...
to
Ethernet
Ethernet
Ethernet is a family of computer networking technologies for local area networks commercially introduced in 1980. Standardized in IEEE 802.3, Ethernet has largely replaced competing wired LAN technologies....
evolution, migration to all
IP
Internet Protocol
The Internet Protocol is the principal communications protocol used for relaying datagrams across an internetwork using the Internet Protocol Suite...
, network security, carrier of carriers and wavelength services.
Central to the company's philosophy is 1Net, a business framework that facilitates the optimal transition to Next-Generation Networks. 1Net is based on multi-functional networking equipment extending from the access to the core of transport networks, integrated solutions and managed services.
A market leader in many emerging markets, including India, parts of South East Asia and the former Soviet Union, ECI's customer base includes
Deutsche Telekom
Deutsche Telekom
Deutsche Telekom AG is a telecommunications company headquartered in Bonn, Germany. It is the largest telecommunications company in Europe....
,
France Telecom
France Télécom
France Telecom S.A. is the main telecommunications company in France, the third-largest in Europe and one of the largest in the world. It currently employs about 180,000 people and has 192.7 million customers worldwide . In 2010 the group had revenue of €45.5 billion...
,
Telecom Italia
Telecom Italia
Telecom Italia is the largest Italian telecommunications company, also active in the media and manufacturing industries. Now a private concern listed on the Borsa Italiana, it was founded in 1994 by the merger of several state-owned telecommunications companies, the most important of which was...
,
Vodafone
Vodafone Essar
Vodafone Essar, formerly Hutchison Essar, is a cellular operator in India that covers 23 telecom circles in India. It is based in Mumbai. On July 2011, Vodafone Group agreed terms for the buy-out of its partner Essar from its Indian mobile phone business. The UK firm paid $5.46 billion to its...
,
Bezeq
Bezeq
Bezeq, the Israeli company for communications, is a telecommunications provider in Israel.Until the mid-first decade of the 21st century when it was owned by the Israeli government, Bezeq had a monopoly on landline telephony and Internet access infrastructure...
,
Virgin Media (formerly NTL)
Virgin Media
Virgin Media Inc. is a company which provides fixed and mobile telephone, television and broadband internet services to businesses and consumers in the United Kingdom...
,
KPN
KPN
KPN is a Dutch landline and mobile telecommunications company, including both 2G and 3G mobile operations...
,
UPC
UPC Broadband
UPC Broadband is a Pan-European Communications company owned by Liberty Global and is active in several European countries providing bundled cable television, internet and telephone services....
,
Orange SA (formerly Wanadoo)
Orange SA
Orange is the brand used by France Télécom for its mobile network operator and Internet service provider subsidiaries. It is the fifth largest telecom operator in the world, with 210 million customers . The brand was created in 1994 for Hutchison Telecom's UK mobile phone network, which was...
, Enertel,
TeliaSonera
TeliaSonera
TeliaSonera AB is the dominant telephone company and mobile network operator in Sweden and Finland. The company has operations in other countries in Northern, Eastern Europe, Central Asia and Spain, with a total of 150 million mobile customers...
,
Svyaz Invest
Svyazinvest
OJSC Svyazinvest is Russia's largest telecommunications holding company founded according to the decree No 1297 of Russia's government on November 25, 1994, as a 100% state-owned company and registered on September 18, 1995....
,
VimpelCom
Beeline (telecommunications)
Beeline is the trademark of the third largest Russian telecommunication operator, VimpelCom . Its headquarters are located in Moscow. Beeline's brand was designed by Wolff Olins as a re-brand for their old corporate identity, assisted by Marina Willerr.-Activity:...
, MGTS,
Ukrtelecom
Ukrtelecom
Ukrtelecom JSC was Ukraine's monopolist government-owned telephone company, also active in Internet service providing and mobile markets. The company was governed by the Ministry of Transportation and Communications of Ukraine with 92.9% shares belong to government.Austrian investment firm EPIC...
, Kievstar,
Tata
Tata Communications
Tata Communications Limited ) is a telecommunications company located in Mumbai. They own a submarine cable network, a Tier-1 IP network, and also rent data center and colocation space. They operate India's largest data center in Pune...
,
Bharti
Bharti Airtel
Bharti Airtel Limited , commonly known as Airtel, is an Indian telecommunications company that operates in 20 countries across South Asia, Africa and the Channel Islands. It operates a GSM network in all countries, providing 2G or 3G services depending upon the country of operation...
,
China Telecom
China Telecom
China Telecom Corp. Ltd. is a Chinese state-owned telecommunication company. It is the largest fixed line service and 3rd largest mobile telecommunication provider in the People's Republic of China.-Sectors:...
,
Hutchison
Hutchison Telecommunications International Limited
Hutchison Telecommunications International Limited is a leading global provider of telecommunications services. The Group currently offers mobile and fixed-line telecommunication services in Hong Kong and Israel, and operates mobile telecommunications services in Indonesia, Vietnam, Sri Lanka and...
,
SK Telecom
SK Telecom
SK Telecom Co., Ltd. or Sunkyoung Telecom is a South Korean wireless telecommunications operator, controlled by the SK Group, one of the country's largest chaebol. As a part of SK Group, SK stands for Sun Kyung.SK Telecom is a provider of mobile service in Korea, with 50.5% of the market share as...
, KT Corp. (formerly Korea Telecom),
Chunghwa Telecom
Chunghwa Telecom
Chunghwa Telecom is the largest telecommunications company in Taiwan. It has its headquarters in Zhongzheng District, Taipei on the remains of the old Taipei Prison.- History :...
,
Globe Telecom
Globe Telecom
Globe Telecom , commonly known as Globe, is a telecommunications company in the Philippines. Globe provides mobile, fixed line, and broadband Internet services.- History :In 1928, Congress passed Act No...
, Vtel,
Intelsat
Intelsat
Intelsat, Ltd. is a communications satellite services provider.Originally formed as International Telecommunications Satellite Organization , it was—from 1964 to 2001—an intergovernmental consortium owning and managing a constellation of communications satellites providing international broadcast...
,
Telmex
Telmex
Telmex is a telecommunications company headquartered in Mexico City that provides telecommunication products and services in Mexico, Argentina, Colombia, Brazil and other countries in Latin America. In addition to traditional fixed-line telephone service, Telmex also offers Internet access, data,...
,
ICE
Instituto Costarricense de Electricidad
Instituto Costarricense de Electricidad is the Costa Rican government-run electricity and telecommunications services provider.-External links:...
and many others.
ECI has over 2,000 employees, offices in more than 20 countries and development centers in
India
India
India , officially the Republic of India , is a country in South Asia. It is the seventh-largest country by geographical area, the second-most populous country with over 1.2 billion people, and the most populous democracy in the world...
,
China
China
Chinese civilization may refer to:* China for more general discussion of the country.* Chinese culture* Greater China, the transnational community of ethnic Chinese.* History of China* Sinosphere, the area historically affected by Chinese culture...
, the
United States
United States
The United States of America is a federal constitutional republic comprising fifty states and a federal district...
and
Israel
Israel
The State of Israel is a parliamentary republic located in the Middle East, along the eastern shore of the Mediterranean Sea...
.
History
The company was founded as the Electronics Corporation of Israel in 1961 for the purpose of manufacturing advanced electronic equipment. It specialized in telephone transmission products that manipulated the signals carried on telephone lines. The Electronics Corporation of Israel became ECI Telecom in 1981, and had its first trading on
NASDAQ
NASDAQ
The NASDAQ Stock Market, also known as the NASDAQ, is an American stock exchange. "NASDAQ" originally stood for "National Association of Securities Dealers Automated Quotations". It is the second-largest stock exchange by market capitalization in the world, after the New York Stock Exchange. As of...
in 1982. The company became ECI Telecom Ltd. in 1984. Since that time, ECI has undergone a number of mergers and acquisitions, most recently an acquisition in 2007 by
Swarth Group
Swarth Group
Swarth Group is a private equity company, owned by Israeli investor Shaul Shani. In 2007, it purchased Israeli ECI Telecom for $ 1.24 billion. The company headquarters are in Petah Tikva, Israel. The company specialises in Telecoms. In 2008, it acquired a 16.44% share of GVT Holding, which owns...
, a private equity group, making ECI a private company once again.
In addition to the telephone line doubler (1977), recent achievements for the company include HDSL (1993), optical ring-based networks (2000), toll-quality Voice over IP (2002), coarse
wavelength division multiplexing
Wavelength-division multiplexing
In fiber-optic communications, wavelength-division multiplexing is a technology which multiplexes a number of optical carrier signals onto a single optical fiber by using different wavelengths of laser light...
(2003), 10-degree
reconfigurable optical add-drop multiplexer
Reconfigurable optical add-drop multiplexer
In fiberoptics, a reconfigurable optical add-drop multiplexer is a form of optical add-drop multiplexer that adds the ability to remotely switch traffic from a WDM system at the wavelength layer. This is achieved through the use of a Wavelength selective switching module...
(2007), the first Carrier Ethernet switch/router built with a transport mindset (2008),
Dynamic Spectrum Management
Dynamic Spectrum Management
Dynamic spectrum management , also referred to as dynamic spectrum access , is a set of techniques based on theoretical concepts in network information theory and game theory that is being researched and developed to improve the performance of a communication network as a whole...
Level 3 (2009) and Network Design Platform (2009).
Solutions and Services
Transport
– Multi-service provisioning and transport platforms from access to core, supporting legacy TDM/packet technology to IP/
MPLS
Multiprotocol Label Switching
Multiprotocol Label Switching is a mechanism in high-performance telecommunications networks that directs data from one network node to the next based on short path labels rather than long network addresses, avoiding complex lookups in a routing table. The labels identify virtual links between...
functionality, fully integrated with WDM/ROADM optics.
Carrier Ethernet
– Carrier-grade metro transport and IP/MPLS solutions and platforms.
Broadband Access
– Multi-service access nodes for broadband access delivery of voice, video and data.
Network Management
– Unified network management for end-to-end metro access to long haul provisioning.
Services
– Network lifecycle services including network planning and design, implementation and integration, maintenance, optimization and operations. Managed services sourcing strategies and end-to-end turnkey programs.
Awards and Recognition
In July 2010, Infonetics Research validated ECI's top position in the Indian transmission market, with 25% share of the country's metro optical network hardware market.
Also in 2010, ECI's 9710 Carrier Ethernet switch/router (CESR) platform was named a 2009 Cable.TMCnet.com Product of the Year by Technology Marketing Corporation (TMC).
As part of the iSMART Consortium, ECI was a Light Reading 2009 Top Pick, Telecom Software (EMEA), for Dynamic Spectrum Management Level 3 (DSM L3), which aims to extend the useful life of copper networks for high-speed broadband. Top Picks are the communications technologies, services and products that Light Reading's editors think best indicate where the communications industry is headed in the next 12 months.
ECI's 9700 Series of Carrier Ethernet switch/routers won Light Reading's Leading Lights Award for the 2008 'Best New Product' category. The award recognizes innovation, engineering and technical excellence.
Also in 2008, ECI also led the transport segment in Russia, according to leading market research company Frost & Sullivan.
ECI's Hi-FOCuS
multi-service access node (MSAN)
MSAN
A Multi-service access Node also known as a Multi-service access gateway is a device typically installed in a telephone exchange which connects customers' telephone lines to the core network, to provide telephone, ISDN, and broadband such as DSL all from a single platform.Prior to the deployment...
was named the top central office access platform in 2008 by Current Analysis, based on five major buying criteria: scalability, standards, capacity, QoS support and pricing.
Frost & Sullivan awarded ECI the 2008 Global Product Differentiation Innovation Award for IPTV access infrastructure.
India's leading telecom magazine, Voice & Data, has ranked ECI as the top transmission vendor in India for four years in a row (2006–2009).
ECI is one of the leaders in the access infrastructure IPTV market, according to MRG Research.
Management Team
Rafi Maor, President and CEO
Aviel Tenenbaum, Head of Global Sales and Marketing
Itzik Zion, Chief Financial Officer
Eyal Shaked, Head of Network Solutions Division
Laura Howard, Chief Marketing Officer
Eran Talmon, Head of Global Services Division
Hezi Basok, Head of Global Business Operations
Adi Bildner, Head of Global Human Resources
Arnie Taragin, Corporate Vice President and General Counsel
Former holdings and spin-offs
ECtel - provider of Revenue assurance

Revenue assurance

Revenue assurance is a niche business activity most commonly undertaken within businesses that provide telecommunication services.The activity is the use of data quality and process improvement methods that improve profits, revenues and cash flows without influencing demand...


solution sold to cVidya

Cvidya

cVidya Networks is a provider of revenue intelligence solutions for telecom, media and entertainment service providers. The company's product portfolio includes solutions for revenue assurance, fraud and risk management, dealer management, margin analytics, and clearing house services.The...


in 2010..
Veraz Networks

Veraz Networks

Veraz Networks Inc. , is a provider of application, control and bandwidth optimization solutions. With Veraz's Multimedia Generation Network architecture, fixed and mobile service providers can create, manage and transport application sessions across TDM and IP networks.Veraz is headquartered in...


- provider of Softswitch

Softswitch

A softswitch is a central device in a telecommunications network which connects telephone calls from one phone line to another, typically via the internet, entirely by means of software running on a general-purpose computer system...


solutions merged with NexVerse Networks to form a new company called Veraz Networks in 2002.
InnoWave ECI Wireless Systems Ltd - sold to Alvarion

Alvarion

Alvarion Ltd. , is a 4G communications company. The company manufactures and exports a range of network solutions, including WiMAX, IEEE, PtMP, TD-LTE and WiFi to service providers and enterprises covering a variety of industries such as mobile broadband, residential and business broadband,...


in 2003
External links