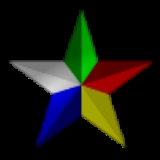 Druze
The
Druze
are an
esoteric
Esotericism
Esotericism or Esoterism signifies the holding of esoteric opinions or beliefs, that is, ideas preserved or understood by a small group or those specially initiated, or of rare or unusual interest. The term derives from the Greek , a compound of : "within", thus "pertaining to the more inward",...
,
monotheistic
Monotheism
Monotheism is the belief in the existence of one and only one god. Monotheism is characteristic of the Baha'i Faith, Christianity, Druzism, Hinduism, Islam, Judaism, Samaritanism, Sikhism and Zoroastrianism.While they profess the existence of only one deity, monotheistic religions may still...
religious community, found primarily in
Syria
Syria
Syria , officially the Syrian Arab Republic , is a country in Western Asia, bordering Lebanon and the Mediterranean Sea to the West, Turkey to the north, Iraq to the east, Jordan to the south, and Israel to the southwest....
,
Lebanon
Lebanon
Lebanon , officially the Republic of LebanonRepublic of Lebanon is the most common term used by Lebanese government agencies. The term Lebanese Republic, a literal translation of the official Arabic and French names that is not used in today's world. Arabic is the most common language spoken among...
,
Israel
Israel
The State of Israel is a parliamentary republic located in the Middle East, along the eastern shore of the Mediterranean Sea...
, and
Jordan
Jordan
Jordan , officially the Hashemite Kingdom of Jordan , Al-Mamlaka al-Urduniyya al-Hashemiyya) is a kingdom on the East Bank of the River Jordan. The country borders Saudi Arabia to the east and south-east, Iraq to the north-east, Syria to the north and the West Bank and Israel to the west, sharing...
, which emerged during the 11th century from Ismailism. The Druze have an eclectic set of beliefs that incorporate several elements from
Abrahamic religions
Abrahamic religions
Abrahamic religions are the monotheistic faiths emphasizing and tracing their common origin to Abraham or recognizing a spiritual tradition identified with him...
,
Gnosticism
Gnosticism
Gnosticism is a scholarly term for a set of religious beliefs and spiritual practices common to early Christianity, Hellenistic Judaism, Greco-Roman mystery religions, Zoroastrianism , and Neoplatonism.A common characteristic of some of these groups was the teaching that the realisation of Gnosis...
,
Neoplatonism
Neoplatonism
Neoplatonism , is the modern term for a school of religious and mystical philosophy that took shape in the 3rd century AD, based on the teachings of Plato and earlier Platonists, with its earliest contributor believed to be Plotinus, and his teacher Ammonius Saccas...
and other philosophies. The Druze call themselves Ahl al-
Tawhid
Tawhid
Tawhid is the concept of monotheism in Islam. It is the religion's most fundamental concept and holds God is one and unique ....
(People of Unitarianism or Monotheism) or al-Muwaḥḥidūn (Unitarians, Monotheists) – the official name of the sect is al-Muwaḥḥidūn al Durūz (The Unitarian Druze).
The Druze people reside primarily in Syria, Lebanon, and Israel.