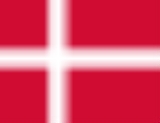 Danish Crown AmbA
Danish Crown AmbA
is a
Danish
Denmark
Denmark is a Scandinavian country in Northern Europe. The countries of Denmark and Greenland, as well as the Faroe Islands, constitute the Kingdom of Denmark . It is the southernmost of the Nordic countries, southwest of Sweden and south of Norway, and bordered to the south by Germany. Denmark...
food processing company, dealing primarily in meat processing of
pork
Pork
Pork is the culinary name for meat from the domestic pig , which is eaten in many countries. It is one of the most commonly consumed meats worldwide, with evidence of pig husbandry dating back to 5000 BC....
and
beef
Beef
Beef is the culinary name for meat from bovines, especially domestic cattle. Beef can be harvested from cows, bulls, heifers or steers. It is one of the principal meats used in the cuisine of the Middle East , Australia, Argentina, Brazil, Europe and the United States, and is also important in...
. It is Europe's largest pork producer. Through its subsidiaries, known as the
Danish Crown Group
, it is also involved in a long list of other food products. It is Europe's largest pork-processing company and Denmark's largest beef-processing company, as well as its single largest
agricultural
Agriculture
Agriculture is the cultivation of animals, plants, fungi and other life forms for food, fiber, and other products used to sustain life. Agriculture was the key implement in the rise of sedentary human civilization, whereby farming of domesticated species created food surpluses that nurtured the...
exporter.
Danish Crown was originally formed in 1970 when Sydøstjyske Andelsslagterier in
Kolding
Kolding
Kolding is a Danish seaport located at the head of Kolding Fjord in Region of Southern Denmark . It is the site of the council Kolding Municipality. It is a transportation, commercial, and manufacturing centre, and has numerous industrial companies, principally geared towards shipbuilding...
and
Vojens
Vojens
Vojens Municipality , was a municipality in the former South Jutland County on the Jutland peninsula in south Denmark. The municipality, which existed from 1970 to 2006, covered an area of 298 km², and had a total population of 16,792...
merged, however in 1986 Danish Crown was itself merged into Tulip. In 1990, when Wenbo, Tulip and Østjyske Andelsslagterier merged they revived the name Danish Crown. Since then Danish Crown have taken over every major
slaughterhouse
Slaughterhouse
A slaughterhouse or abattoir is a facility where animals are killed for consumption as food products.Approximately 45-50% of the animal can be turned into edible products...
in Denmark.
On October 13, 2010, the members voted to change Danish Crown from a
cooperative
Cooperative
A cooperative is a business organization owned and operated by a group of individuals for their mutual benefit...
to a
joint stock company
Joint stock company
A joint-stock company is a type of corporation or partnership involving two or more individuals that own shares of stock in the company...
Danish Crown group
Danish Crown AmbA
Tulip Food Company
Tulip Ltd.
Plumrose USA Inc.

Plumrose USA

Plumrose USA, Inc., produces sliced meats, deli hams, and bacon in the United States. The company offers its products to food distributors, retailers, warehouse stores, institutions, and restaurants. It has facilities in Booneville, Mississippi; Elkhart, Indiana; Swanton, Vermont; and Council...



Sokolow

Sokolow

----People:* Nahum Sokolow , Jewish Hebrew language writer and Zionist leader* Deb Sokolow, American artist* Fred Sokolow American Musician* Tobi Sokolow , American bridge player...



ESS-FOOD
DAT-Schaub International
Danish Bacon Company

Danish Bacon

Danish Bacon is a brand under which Danish bacon is sold in the United Kingdom. The product has "Danish" stamped on the rind between wavy lines...



SFK Food A/S
Oksekødsdivision (Beef division)
Scan-Hide

Svinekødsdivision (Pork division)

DAT-Schaub amba