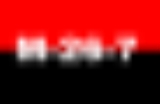 Cuban Revolution
The
Cuban Revolution
was an armed revolt by
Fidel Castro
Fidel Castro
Fidel Alejandro Castro Ruz is a Cuban revolutionary and politician, having held the position of Prime Minister of Cuba from 1959 to 1976, and then President from 1976 to 2008. He also served as the First Secretary of the Communist Party of Cuba from the party's foundation in 1961 until 2011...
's
26th of July Movement
26th of July Movement
The 26th of July Movement was the revolutionary organization planned and led by Fidel Castro that in 1959 overthrew the Fulgencio Batista government in Cuba...
against the regime of
Cuba
Cuba
The Republic of Cuba is an island nation in the Caribbean. The nation of Cuba consists of the main island of Cuba, the Isla de la Juventud, and several archipelagos. Havana is the largest city in Cuba and the country's capital. Santiago de Cuba is the second largest city...
n dictator
Fulgencio Batista
Fulgencio Batista
Fulgencio Batista y Zaldívar was the United States-aligned Cuban President, dictator and military leader who served as the leader of Cuba from 1933 to 1944 and from 1952 to 1959, before being overthrown as a result of the Cuban Revolution....
between 1953 and 1959. Batista was finally ousted on 1 January 1959, and was replaced by a revolutionary government led by Castro. This government later reformed along communist lines, becoming the present
Communist Party of Cuba
Communist Party of Cuba
The Communist Party of Cuba is the governing political party in Cuba. It is a communist party of the Marxist-Leninist model. The Cuban constitution ascribes the role of the Party to be the "leading force of society and of the state"...
.
The first phase of the Cuban Revolution began when well-armed rebels attacked the
Moncada Barracks
Moncada Barracks
The Moncada Barracks was a military barracks in Santiago de Cuba, named after General Guillermón Moncada, a hero of the War of Independence. On July 26, 1953, the barracks was the site of an armed attack by a small group of revolutionaries led by Fidel Castro. This armed attack is widely accepted...
in
Santiago
Santiago de Cuba
Santiago de Cuba is the second largest city of Cuba and capital city of Santiago de Cuba Province in the south-eastern area of the island, some south-east of the Cuban capital of Havana....
and the barracks in
Bayamo
Bayamo
Bayamo is the capital city of the Granma Province of Cuba, and one of the largest cities in the Oriente region.The community of Bayamo lies on a plain by the Bayamon River...
on 26 July 1953.