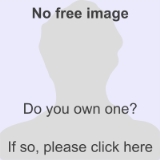 Archer John Porter Martin
Archer John Porter Martin
, FRS (1 March 1910 in
London
London
London is the capital city of :England and the :United Kingdom, the largest metropolitan area in the United Kingdom, and the largest urban zone in the European Union by most measures. Located on the River Thames, London has been a major settlement for two millennia, its history going back to its...
–28 July 2002) was a
British
United Kingdom
The United Kingdom of Great Britain and Northern IrelandIn the United Kingdom and Dependencies, other languages have been officially recognised as legitimate autochthonous languages under the European Charter for Regional or Minority Languages...
chemist
Chemist
A chemist is a scientist trained in the study of chemistry. Chemists study the composition of matter and its properties such as density and acidity. Chemists carefully describe the properties they study in terms of quantities, with detail on the level of molecules and their component atoms...
who shared the 1952
Nobel Prize in Chemistry
Nobel Prize in Chemistry
The Nobel Prize in Chemistry is awarded annually by the Royal Swedish Academy of Sciences to scientists in the various fields of chemistry. It is one of the five Nobel Prizes established by the will of Alfred Nobel in 1895, awarded for outstanding contributions in chemistry, physics, literature,...
for the invention of partition
chromatography
Chromatography
Chromatography is the collective term for a set of laboratory techniques for the separation of mixtures....
with Richard Synge.
His father was a
GP
General practitioner
A general practitioner is a medical practitioner who treats acute and chronic illnesses and provides preventive care and health education for all ages and both sexes. They have particular skills in treating people with multiple health issues and comorbidities...
. Martin was educated at
Bedford School
Bedford School
Bedford School is not to be confused with Bedford Modern School or Bedford High School or Old Bedford School in Bedford, TexasBedford School is an HMC independent school for boys located in the town of Bedford, England, United Kingdom...
and
Cambridge University
University of Cambridge
The University of Cambridge is a public research university located in Cambridge, United Kingdom. It is the second-oldest university in both the United Kingdom and the English-speaking world , and the seventh-oldest globally...
. Working first in the
Physical Chemistry
Physical chemistry
Physical chemistry is the study of macroscopic, atomic, subatomic, and particulate phenomena in chemical systems in terms of physical laws and concepts...
Laboratory, he moved to the Dunn Nutritional Laboratory, and in 1938 moved to Wool Industries Research Institution in
Leeds
Leeds
Leeds is a city and metropolitan borough in West Yorkshire, England. In 2001 Leeds' main urban subdivision had a population of 443,247, while the entire city has a population of 798,800 , making it the 30th-most populous city in the European Union.Leeds is the cultural, financial and commercial...
. He was head of the
Biochemistry
Biochemistry
Biochemistry, sometimes called biological chemistry, is the study of chemical processes in living organisms, including, but not limited to, living matter. Biochemistry governs all living organisms and living processes...
Division of Boots Pure Drug Company from 1946 to 1948, when he joined the
Medical Research Council
Medical Research Council (UK)
The Medical Research Council is a publicly-funded agency responsible for co-ordinating and funding medical research in the United Kingdom. It is one of seven Research Councils in the UK and is answerable to, although politically independent from, the Department for Business, Innovation and Skills...
. There, he was appointed Head of the Physical Chemistry Division of the
National Institute for Medical Research
National Institute for Medical Research
The National Institute for Medical Research, commonly abbreviated to NIMR, is a medical research facility situated in Mill Hill, on the outskirts of London, England. It is mainly funded by the Medical Research Council, or MRC, and is its largest establishment and the only one designated as an...
in 1952 and was Chemical Consultant from 1956 to 1959.
He specialised in Biochemistry, in some aspects of
Vitamin
Vitamin
A vitamin is an organic compound required as a nutrient in tiny amounts by an organism. In other words, an organic chemical compound is called a vitamin when it cannot be synthesized in sufficient quantities by an organism, and must be obtained from the diet. Thus, the term is conditional both on...
s E and B
2
, and in techniques that laid the foundation for
chromatography
Chromatography
Chromatography is the collective term for a set of laboratory techniques for the separation of mixtures....
. He developed partition chromatography whilst working on the separation of
amino acid
Amino acid
Amino acids are molecules containing an amine group, a carboxylic acid group and a side-chain that varies between different amino acids. The key elements of an amino acid are carbon, hydrogen, oxygen, and nitrogen...
s, and later developed gas-liquid chromatography. Amongst many other honours, he received his Nobel Prize in 1952.
He published far fewer papers than the typical Nobel winners—only 70 in all—but his 9th paper won the Nobel. The University of Houston dropped him from its chemistry faculty in 1979 because he was not publishing enough.
He was married, with two sons and three daughters. In the last years of his life he suffered from
Alzheimer's disease
Alzheimer's disease
Alzheimer's disease also known in medical literature as Alzheimer disease is the most common form of dementia. There is no cure for the disease, which worsens as it progresses, and eventually leads to death...
.
Pop culture
Martin was mentioned in the animated television series
The Simpsons
The Simpsons
The Simpsons is an American animated sitcom created by Matt Groening for the Fox Broadcasting Company. The series is a satirical parody of a middle class American lifestyle epitomized by its family of the same name, which consists of Homer, Marge, Bart, Lisa and Maggie...
in the episode titled "Flaming Moe's" (Season 3, Episode 10). Character Martin Prince made reference to Martin while doing a show-and-tell presentation on the gas chromatograph.