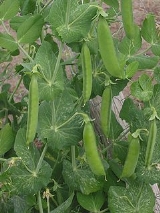 Annual plant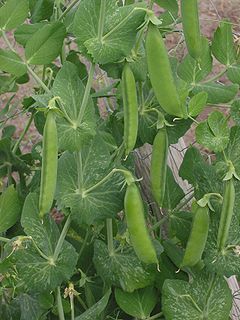 An
annual plant
is a plant that usually germinates, flowers, and dies in a year or season. True annuals will only live longer than a year if they are prevented from setting seed. Some seedless plants can also be considered annuals even though they do not grow a flower.
In gardening, annual often refers to a plant grown outdoors in the spring and summer and surviving just for one growing season. Many food plants are, or are grown as, annuals, including virtually all domesticated
grain
Cereal
Cereals are grasses cultivated for the edible components of their grain , composed of the endosperm, germ, and bran...
s. Some
perennials
Perennial plant
A perennial plant or simply perennial is a plant that lives for more than two years. The term is often used to differentiate a plant from shorter lived annuals and biennials. The term is sometimes misused by commercial gardeners or horticulturalists to describe only herbaceous perennials...
and
biennials
Biennial plant
A biennial plant is a flowering plant that takes two years to complete its biological lifecycle. In the first year the plant grows leaves, stems, and roots , then it enters a period of dormancy over the colder months. Usually the stem remains very short and the leaves are low to the ground, forming...
are grown in gardens as annuals for convenience, particularly if they are not considered
cold hardy
Hardiness (plants)
Hardiness of plants describe their ability to survive adverse growing conditions. It is usually limited to discussions of climatic adversity. Thus a plant's ability to tolerate cold, heat, drought, flooding, or wind are typically considered measurements of hardiness. Hardiness of plants is defined...
for the local climate.
Carrot
Carrot
The carrot is a root vegetable, usually orange in colour, though purple, red, white, and yellow varieties exist. It has a crisp texture when fresh...
,
celery
Celery
Apium graveolens is a plant species in the family Apiaceae commonly known as celery or celeriac , depending on whether the petioles or roots are eaten: celery refers to the former and celeriac to the latter. Apium graveolens grows to 1 m tall...
and
parsley
Parsley
Parsley is a species of Petroselinum in the family Apiaceae, native to the central Mediterranean region , naturalized elsewhere in Europe, and widely cultivated as an herb, a spice and a vegetable.- Description :Garden parsley is a bright green hairless biennial herbaceous plant in temperate...
are true biennials that are usually grown as annual crops for their edible roots, petioles and leaves, respectively.
Tomato
Tomato
The word "tomato" may refer to the plant or the edible, typically red, fruit which it bears. Originating in South America, the tomato was spread around the world following the Spanish colonization of the Americas, and its many varieties are now widely grown, often in greenhouses in cooler...
,
sweet potato
Sweet potato
The sweet potato is a dicotyledonous plant that belongs to the family Convolvulaceae. Its large, starchy, sweet-tasting, tuberous roots are an important root vegetable. The young leaves and shoots are sometimes eaten as greens. Of the approximately 50 genera and more than 1,000 species of...
and
bell pepper
Bell pepper
Bell pepper, also known as sweet pepper or a pepper and capsicum , is a cultivar group of the species Capsicum annuum . Cultivars of the plant produce fruits in different colors, including red, yellow, orange and green. Bell peppers are sometimes grouped with less pungent pepper varieties as...
are tender perennials usually grown as annuals.
Ornamental annual perennials commonly grown as annuals are
impatiens
Impatiens
Impatiens is a genus of about 850–1,000 species of flowering plants, widely distributed throughout the Northern Hemisphere and tropics. Together with the puzzling Hydrocera triflora, this genus makes up the family Balsaminaceae...
,
wax begonia
Begonia
Begonia is a genus in the flowering plant family Begoniaceae and is a perennial. The only other members of the family Begoniaceae are Hillebrandia, a genus with a single species in the Hawaiian Islands, and the genus Symbegonia which more recently was included in Begonia...
,
snapdragon
SnapDragon
SnapDragon is a contemporary jazz band based in San Antonio, Texas. The group released their debut CD, "Stealing a Moment" on Humbug Records in 2008, and the 10-song CD soon broke the Top 100 in U.S radio airplay...
,
Pelargonium
Pelargonium
Pelargonium is a genus of flowering plants which includes about 200 species of perennials, succulents, and shrubs, commonly known as scented geraniums or storksbills. Confusingly, Geranium is the correct botanical name of a separate genus of related plants often called Cranesbills. Both Geranium...
,
coleus
Coleus
Solenostemon is a genus of perennial plants, native to tropical Africa, Asia, Australia, the East Indies, the Malay Archipelago, and the Philippines...
and
petunia
Petunia
Petunia is a widely cultivated genus of flowering plants of South American origin, closely related with tobacco, cape gooseberries, tomatoes, deadly nightshades, potatoes and chili peppers; in the family Solanaceae. The popular flower derived its name from French, which took the word petun, meaning...
.
One seed-to-seed life cycle for an annual can occur in as little as a month in some species, though most last several months.
Oilseed rapa
Brassica rapa
Brassica rapa L. , commonly known as turnip, turnip rape, field mustard or turnip mustard is a plant widely cultivated as a leaf vegetable , a root vegetable , and an oilseed .In the 18th century the turnip and...
can go from seed-to-seed in about five weeks under a bank of
fluorescent lamp
Fluorescent lamp
A fluorescent lamp or fluorescent tube is a gas-discharge lamp that uses electricity to excite mercury vapor. The excited mercury atoms produce short-wave ultraviolet light that then causes a phosphor to fluoresce, producing visible light. A fluorescent lamp converts electrical power into useful...
s in a school classroom. Many desert annuals are therophytes, because their seed-to-seed life cycle is only weeks and they spend most of the year as seeds to survive dry conditions.
Examples of true annuals include
corn
Maize
Maize known in many English-speaking countries as corn or mielie/mealie, is a grain domesticated by indigenous peoples in Mesoamerica in prehistoric times. The leafy stalk produces ears which contain seeds called kernels. Though technically a grain, maize kernels are used in cooking as a vegetable...
,
wheat
Wheat
Wheat is a cereal grain, originally from the Levant region of the Near East, but now cultivated worldwide. In 2007 world production of wheat was 607 million tons, making it the third most-produced cereal after maize and rice...
,
rice
Rice
Rice is the seed of the monocot plants Oryza sativa or Oryza glaberrima . As a cereal grain, it is the most important staple food for a large part of the world's human population, especially in East Asia, Southeast Asia, South Asia, the Middle East, and the West Indies...
,
lettuce
Lettuce
Lettuce is a temperate annual or biennial plant of the daisy family Asteraceae. It is most often grown as a leaf vegetable. It is eaten either raw, notably in salads, sandwiches, hamburgers, tacos, and many other dishes, or cooked, as in Chinese cuisine in which the stem becomes just as important...
,
pea
Pea
A pea is most commonly the small spherical seed or the seed-pod of the pod fruit Pisum sativum. Each pod contains several peas. Peapods are botanically a fruit, since they contain seeds developed from the ovary of a flower. However, peas are considered to be a vegetable in cooking...
s,
watermelon
Watermelon
Watermelon is a vine-like flowering plant originally from southern Africa. Its fruit, which is also called watermelon, is a special kind referred to by botanists as a pepo, a berry which has a thick rind and fleshy center...
,
bean
Bean
Bean is a common name for large plant seeds of several genera of the family Fabaceae used for human food or animal feed....
s,
zinnia
Zinnia
Zinnia is a genus of 20 species of annual and perennial plants of family Asteraceae, originally from scrub and dry grassland in an area stretching from the American Southwest to South America, but primarily Mexico, and notable for their solitary long-stemmed flowers that come in a variety of bright...
and
marigold
Tagetes
Tagetes is a genus of 56 species of annual and perennial mostly herbaceous plants in the sunflower family . The genus is native to North and South America, but some species have become naturalized around the world. One species, T...
.
Summer
Summer annuals
sprout, flower, produce seed, and die during the warmer months of the year.
The lawn weed crabgrass is a summer annual. The Dragon Wing Begonia is a summer annual.
Winter
Winter annuals
germinate in autumn or winter, live through the winter, then bloom in winter or spring.
The plants grow and bloom during the cool season when most other plants are dormant or other annuals are in seed form waiting for warmer weather to germinate. Winter annuals die after flowering and setting seed. The seeds germinate in the fall or winter when the soil temperature is cool.
Winter annuals typically grow low to the ground, where they are usually sheltered from the coldest nights by snow cover, and make use of warm periods in winter for growth when the snow melts. Some common winter annuals include henbit, deadnettle,
chickweed
Chickweed
Chickweed, a common name, can refer to:* Cerastium - Mouse-ear Chickweed* Holosteum - Jagged Chickweed* Moenchia - Upright Chickweed* Paronychia - Chickweed* Stellaria pro parte - Chickweed...
, and winter cress.
Winter annuals are important ecologically, as they provide vegetative cover that prevents soil erosion during winter and early spring when no other cover exists and they provide fresh vegetation for animals and birds that feed on them. Although they are often considered to be weeds in gardens, this viewpoint is not always necessary, as most of them die when the soil temperature warms up again in early to late spring when other plants are still dormant and have not yet leafed out.
Even though they do not compete directly with cultivated plants, sometimes winter annuals are considered a pest in commercial agriculture, because they can be hosts for insect pests or fungal diseases (ovary smut – Microbotryum sp) which attack crops being cultivated. Ironically, the property that they prevent the soil from drying out can also be problematic for commercial agriculture.
Molecular genetics
In 2008, it was discovered that the inactivation of only two genes in one species of annual plant leads to the conversion into a perennial plant. Researchers deactivated the SOC1 and FUL genes in
Arabidopsis thaliana
Arabidopsis thaliana
Arabidopsis thaliana is a small flowering plant native to Europe, Asia, and northwestern Africa. A spring annual with a relatively short life cycle, arabidopsis is popular as a model organism in plant biology and genetics...
, which control flowering time. This switch established phenotypes common in perennial plants, such as wood formation.
External links